Tems To Give Fans A Boxing Day Treat At Livespot X Festival
SHARE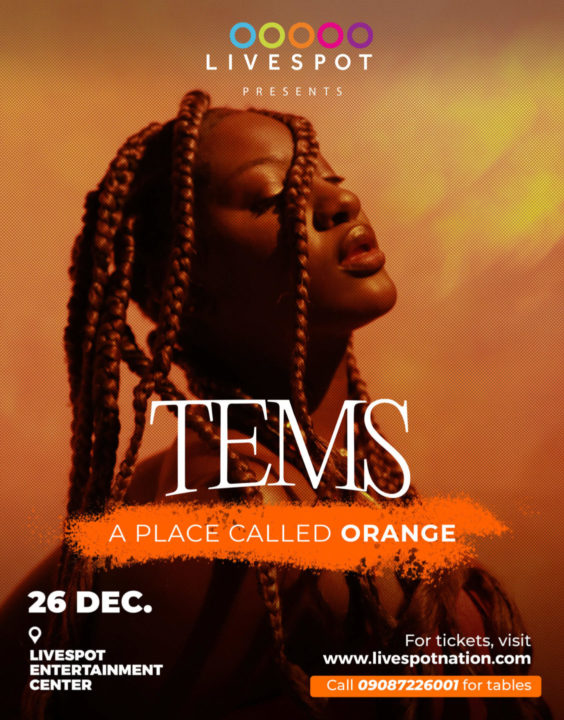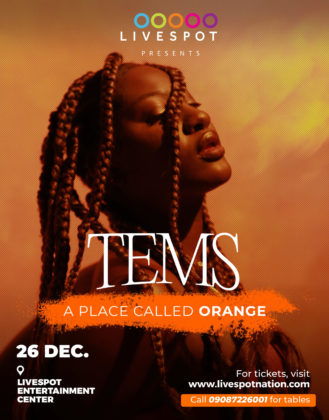 Grammy-nominated singer, Tems will on December 26, 2021 headline her own show, tagged "A Place Called Orange" at the Livespot X Festival. The concert which was originally slated to hold on december 16, 2021 will now hold on Boxing Day as the breakout pop star has promised fans an unforgettable experience.
In her words, "Like my E.P., If Orange Was a Place, this concert will take on a different texture and mood. It is going to be a very special night for my fans in Lagos and myself included as it is the first time I'll be headlining a concert in Nigeria in two years, so we had to move it to Boxing Day to make it even more special."
Tems will build on the success of past editions of Livespot360's produced concerts featuring Kim Kardashian, Ciara, Cardi B and more as she has assured that her fans will be treated to her best performance yet at the concert taking place at the Livespot Entertainment Center in Lagos.
Organisers of Livespot X Festival, Livespot360 have promised music lovers that Tems' unrestricted expression, freewheeling delivery and emotional rawness as well as the unmatchable experience that comes from seeing her perform live will be harnessed and brought to life come Boxing Day.
Livespot360 has also confirmed that Livespot X Festival will still begin on December 16, with the themed daily event for young Nigerians - "Gen Z Republik'' and will continue into December 17 up until December 26 with concert days headlined by Wizkid, Tiwa Savage, P Square, DJ Spinall and of course Tems. The Festival will also feature performances from over 50 music superstars from across the country.
Tickets to Livespot X Festival can still be purchased online at Livespotnation.com.