Davido Brandishes Brand New Frog-Shaped Necklace and Reclaims Vocal Slur | See Reactions
Nigerian megastar, Davido has copped new jewelry and this time it's a frog-shaped necklace that has fans and music lovers on the bluebird app, Twitter, chirping away. 
ALSO READ: Here are the Top 10 Highlights of Davido's Career
The singer made his latest jewelry acquisition known by putting up a close-up video of his iced-out necklace done in form of frog head puffing on a cigar while wearing a face cap. The video was simply captioned with the word 'Disrespectful' in capital letters and has since started to blow up and garner comments from fans and music lovers since he posted it on his Twitter on the 17th of June. 
View this post on Instagram
ALSO READ: The 12 Most Controversial Moments in Davido's Career
Several fans have also been quick to note the origin of the frog-shaped necklace which is his 'frog voice' slur by Wizkid during a Twitter rant which fans decoded was directed at Davido. Here are some reactions to Davido's new necklace: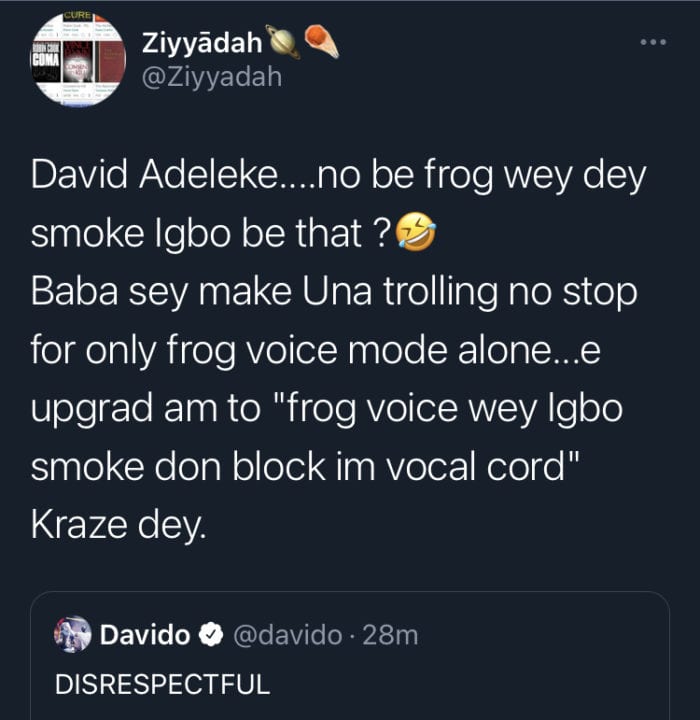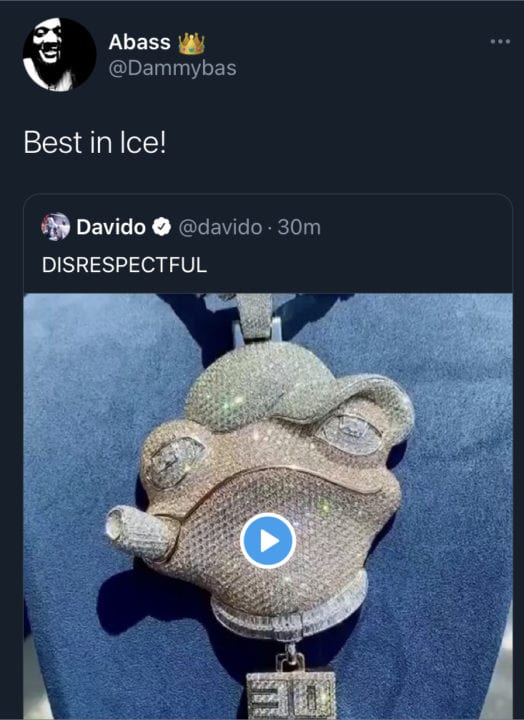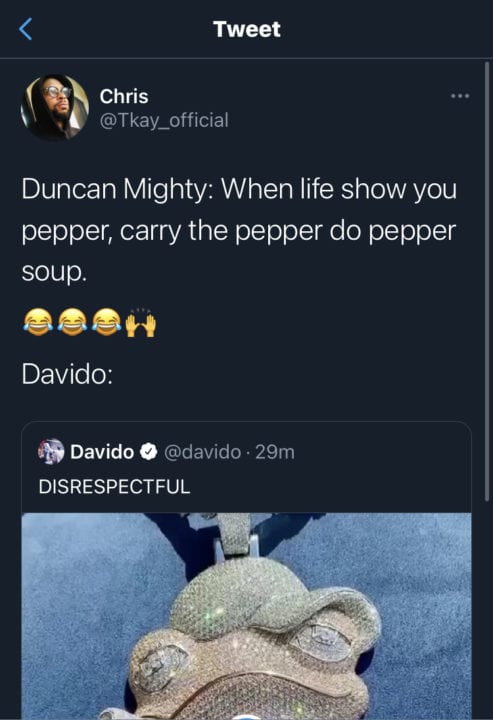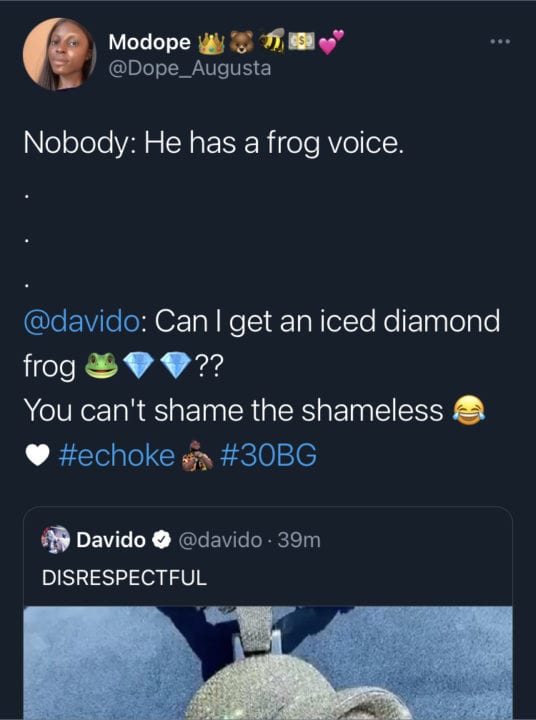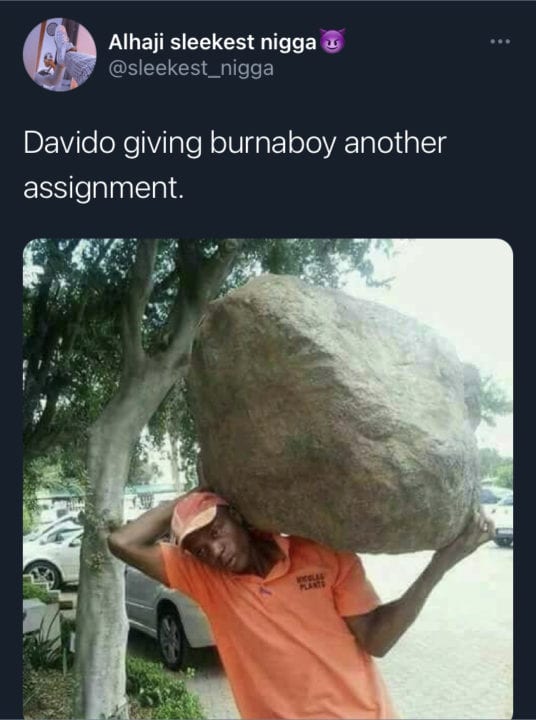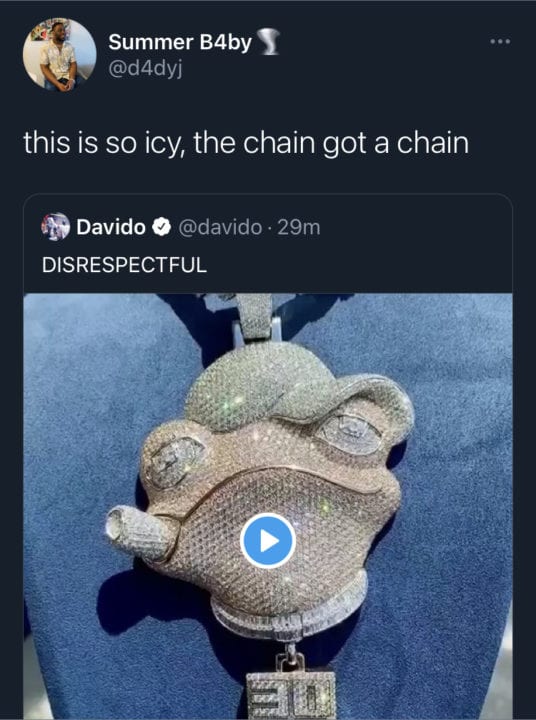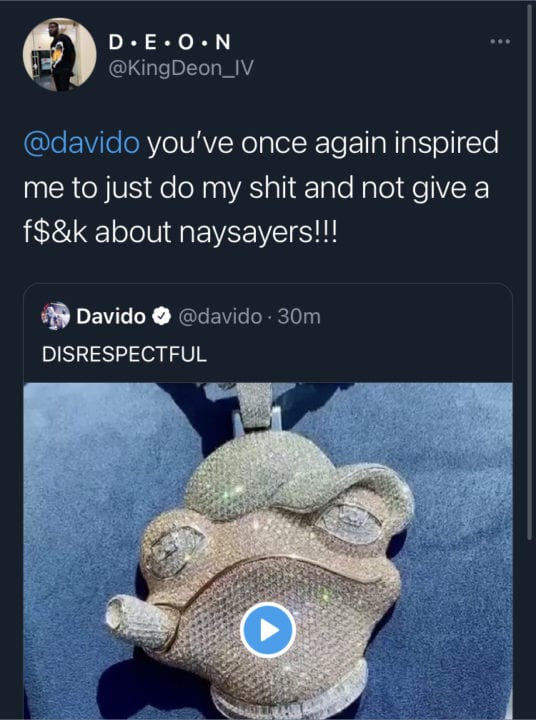 What do you think about Davido's frog-shaped necklace?