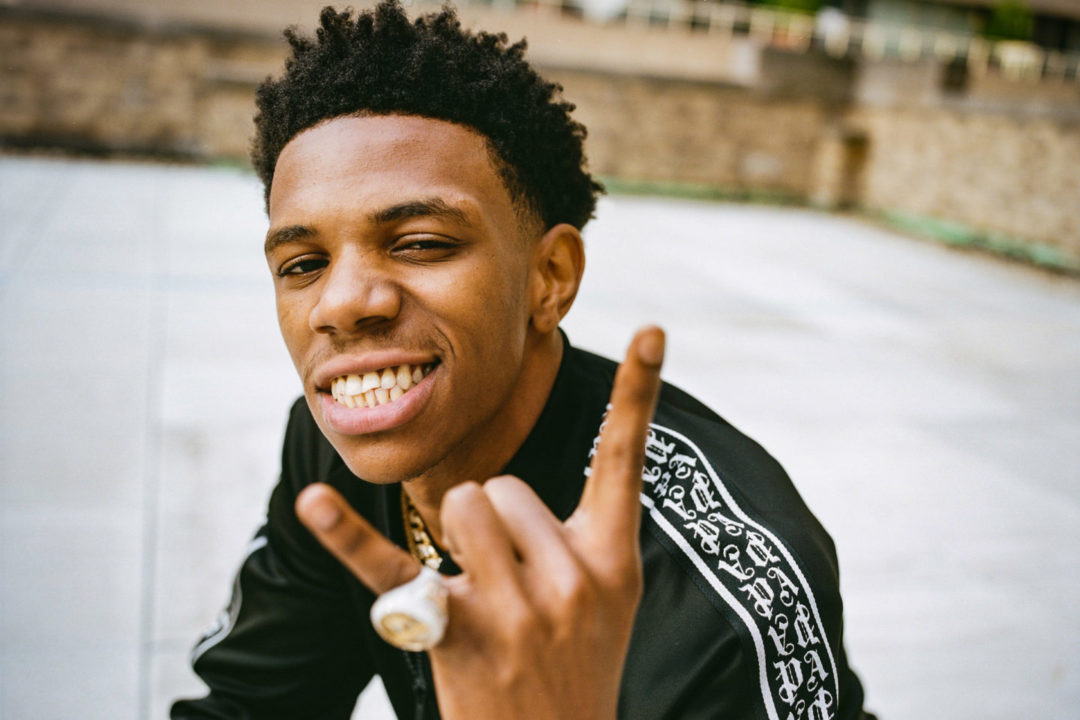 A Boogie Wit Da Hoodie Lyrics
Check out the complete lyrics to 'Non Judgmental' by A Boogie Wit Da Hoodie. 'Non Judgmental' is a hit single dropped by A Boogie Wit Da Hoodie on Febuary 11th, co-produced by S.Dot and A Boogie Wit Da Hoodie , read the most accurate lyrics to the song below and sing along.
STREAM & DOWNLOAD AUDIO: Non Judgmental By A Boogie Wit Da Hoodie
A Boogie Wit Da Hoodie - Non Judgmental Lyrics
Chorus
I know that you gon' love me
Independent, she don't need no one for nothing
Birkin bag and your swag on one hundred
Come here, dance, dance, baby, huh, I want it
Turn your one's to one hundreds
I can be your only fan if you want me
But don't you be embarrassed, I won't judge you
You in your bag, I understand, girl, look
Verse 1
I'm the new Michael, smoking on purple
Niggas don't like us, but they hoe like us
That's a fact, huh, black on black 'burbans
Make a bitch perfect, titties sit perfect
Birkin bag crazy, in your bag, baby
It's a whole lotta gangster niggas in my circle
Louis V turtlenеck, I wish I can call Virgil
I'm always covered in water likе I be sea-surfing
My chain a hunnid and something
Close your ears if they reach reach for it
Catch a stain, you can't clean with a detergent
Now I'm up in the mountains, baby, no service
And I'm anemic, baby, my heart is too cold for this
When she said that she never made love
I told her I'm a thug
Look, I don't really give a fuck
I know your ass fat, she know what's up
Needed someone to connect with and I told her "I'm the plug"
Chorus
So baby, can you teach me how to love you?
Independent, she don't need no one for nothing
Birkin bag and your swag on one hundred
Come here, dance, dance, baby, huh, I want it
Turn your one's to one hundreds
I can be your only fan if you want me
But don't you be embarrassed, I won't judge you
You in your bag, I understand, girl, look
I know that you gon' love me
Independent, she don't need no one for nothing
Birkin bag and your swag on one hundred
Come here, dance, dance, baby, huh, I want it
Turn your one's to one hundreds
I can be your only fan if you want me
But don't you be embarrassed, I won't judge you
You in your bag, I understand, girl
Verse 2
And when she said that she never made love, I just fell back
It's not you, it's me, I said "I'll call back"
Should've been way more transparent, but I don't feel bad
Seen you in your panties, you was bad
Always making shows like Amanda but you're not all that
Wait, stretch, rubbing on your head and shoulders
Put you in that right condition if you want that
Swerve, swerving
Baby, I'm on my way to you
My curtains closed, those Maybach days with you
You're just like me, we both got trust issues
Used to always attend to you, now I'm a dub to you
Unless you look like a bank to me, I cannot chase you
Wanna see me on the weekend but I'm not able
Already went half on a baby twice, had two seeds with you
You're the female version of me, you got some me in you
Chorus
I know that you gon' love me
Independent, she don't need no one for nothing
Birkin bag and your swag crazy
I can't be mad if you dance for that cash, baby
Turning dollar bills into hundreds
I can be your only fan if you want me
But don't you be embarrassed, I won't ever judge you
You in your bag, I understand, girl, I love you forever
Check other Lyrics You Might Like HERE
Get Fresh updates as they drop via Twitter and Facebook