'Yo Fam' Lyrics by Sarz Feat. Crayon & Skrillex
SHARE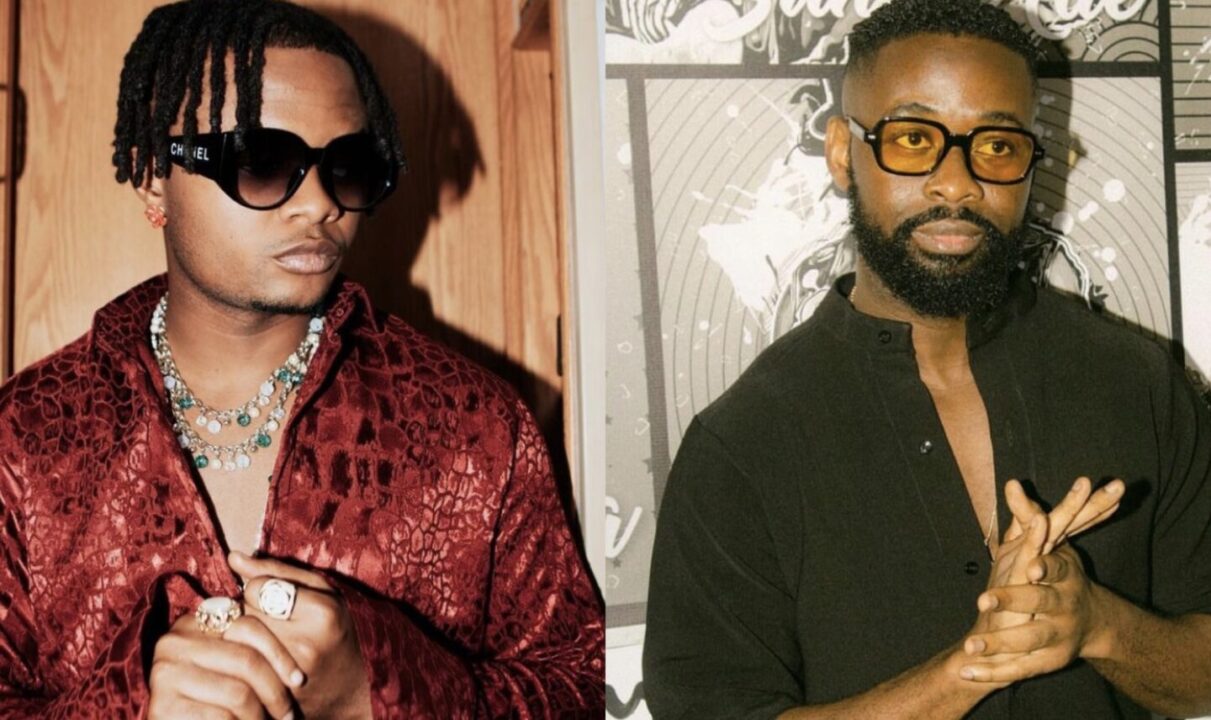 Sarz, Crayon and Skrillex Lyrics
Sarz has teamed up with the talented artists Crayon and Skrillex to release a new song called, Yo Fam, which has already gained a lot of buzz, and we have included the lyrics below.
Sarz, Crayon & Skrillex - Yo Fam Lyrics
Yo fam!
You fam kilode fam
You fam what you say fam
Why you come dey act like you know no fam?
Emi ni ma emi ni ma emi ni majo
Emi lo fe gbo elo lo fe so
Fimile Jekin Jaiye o Kilon so
Omoge mesun eniloma money long like
Ochacho omo tan sho idi rokpoto
Kele wey dey whine e dey do like ogbanje oh
Kilon bo island girls mainland girls how many I go kpake oh
Why you dey do me like why you dey do me like
Why you dey do me like that hmmmm you go jam motor and your Dan go te oh
Baby no go dey do me like no go dey do me like
No go dey do me like that hmmm
If you do me like that hmmmm you go jam motor
Emi ni ma emi ni ma emi ni majo
Emi lo fe gbo elo lo fe so
Fimile Jekin Jaiye o kilon so
Omoge mesun eniloma money long like
Ochacho omo tan sho idi rokpoto
Kele wey dey whine e dey do like ogbanje oh
Kilon bo island girls mainland girls how many I dey ball like oba goal
Yo fam kilode fam (fam) you what you say fam (fam)
Why you con dey act like you know no
Fam (fam) yo fam get a hoe
Yo fam kilode fam (fam) you what you say fam (fam)
Why you con dey act like you know no
Fam (fam) Oshey oo yo fam make we go fam
I no fit rest till my money longolomo
I no fit stay for eko make I dullomo
I no fit stand to dey look and the girls dey shake their waist
I must show my cololor
Kowon bere ni gboro kpe kosomono if I need girls
I go calli Seanomo say make them come my
Party make we turnomo even if na one or two make I kpororo
Emi ni ma Emi ni ma emi ni majo
Emi lo fe gbo elo lo fe so
Fimile Jekin Jaiye o Kilon so
Omoge mesun eniloma money long like
Ochacho omo tan sho idi rokpoto
Kele wey dey whine e dey do like ogbanje oh
Kilon bo island girls mainland girls how many I dey ball like oba goal
Yo fam kilode fam (fam) you what you say fam (fam)
Why you con dey act like you know no
Fam (fam) yo fam get a hoe
Yo fam kilode fam (fam) you what you say fam (fam)
Why you con dey act like you know no
Fam (fam) Oshey oo yo fam make we go fam
Check Lyrics of latest Naija songs Here
Get Fresh updates as they drop via Twitter and Facebook