Nyashinski Double Trouble with "Malaika" and "Aminia"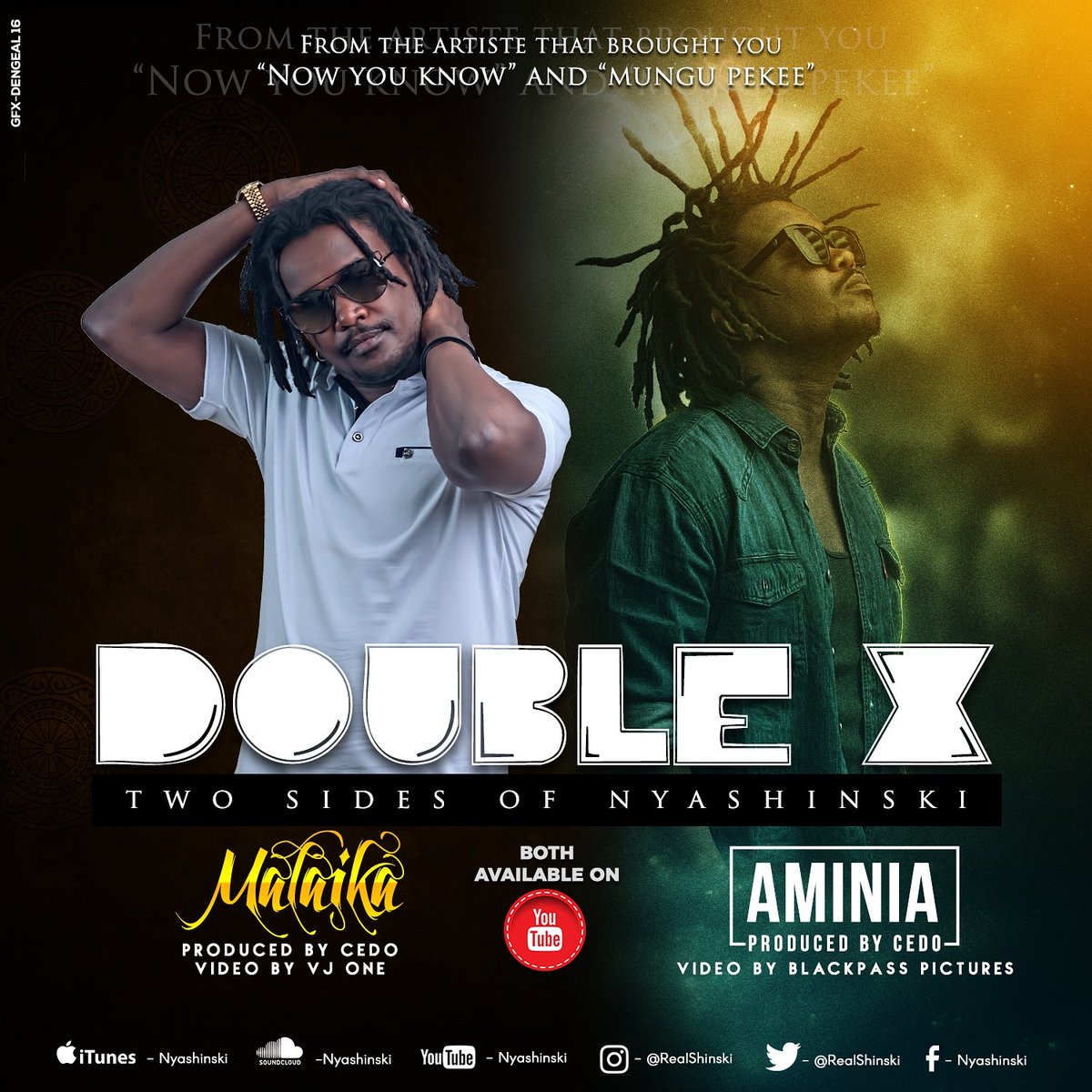 Kenyan rap genius Nyashinski just shut down the industry with one strike! Actually two. Proof that he is the king of the unexpected he continues to show musical diversity with every new hit. Nyashinski just unleashed visuals of his two new tracks dubbed "Malaika" and "Aminia" in the past 4 hours which are already creating a buzz.
In completely different styles and genres, Nyashinski delivers an emotional love ballad with "Malaika" and switches to rap on "Aminia". Both songs have been produced and arranged by the master producer himself, Cedo who brings his Midas touch once again on these two masterpieces.
Watch "Malaika":
"Malaika" was directed by VJ One.
Nyashinski dedicates "Aminia" to all those who aspire to make a break into the music scene to believe its possible. The video of the song is a Blackpass Pictures production.
Enjoy:
From hitting over 2 million views on YouTube with merely a lyric video of his 2016 jam "Mungu Pekee" to dropping two new jams in less than 24 hours, Nyashinski is his own competition! Hail the king!