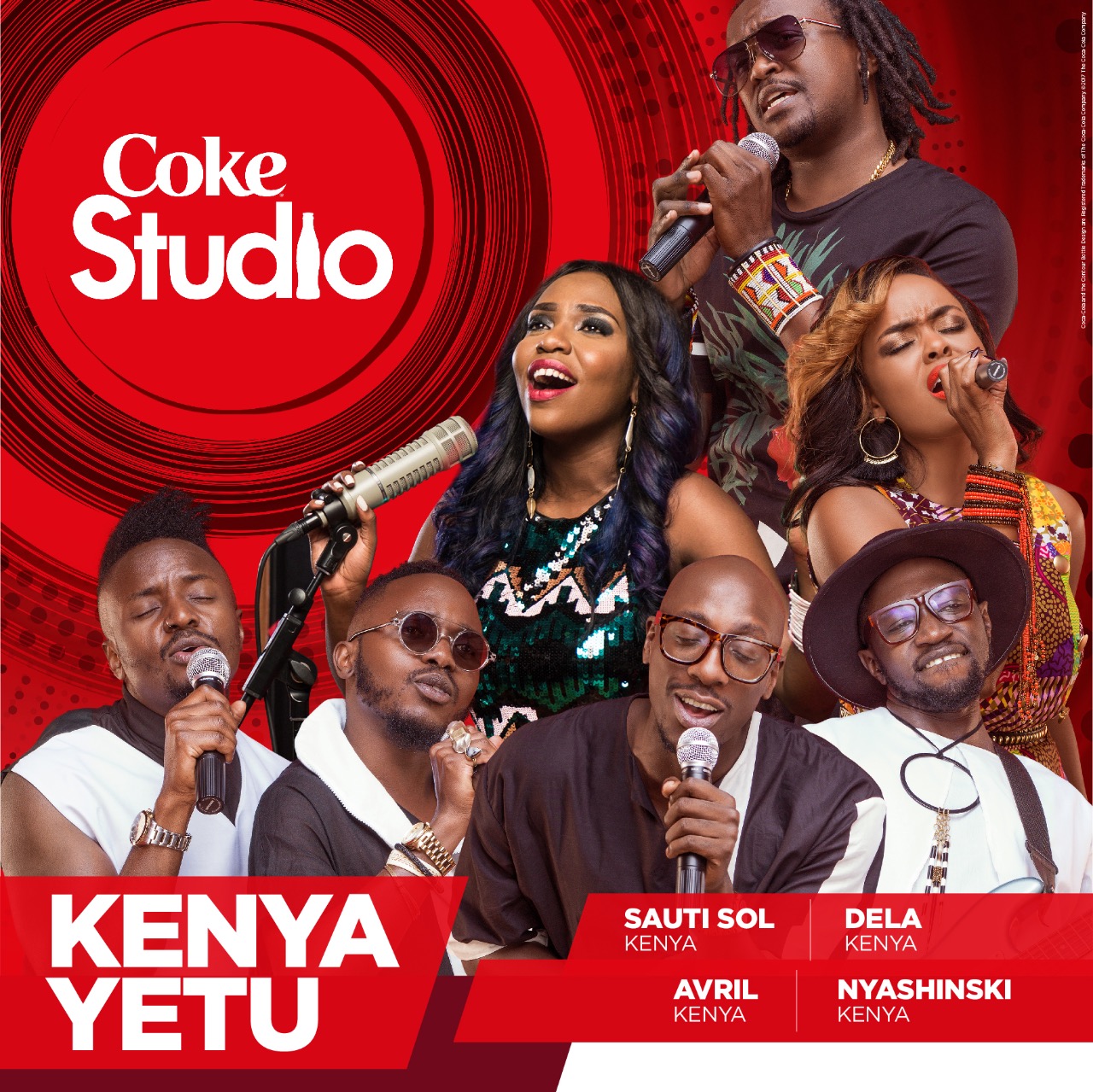 In the Spirit of patriotism, Coke Studio Africa has released a new song "Kenya Yetu"—an ode to Kenya, by 2017 Kenya Coke Studio stars: Avril, Sauti Sol, Nyashinski and Dela. The song is a certified feel-good patriotic song with an uplifting message and powerful lyrics to inspire and appreciate our heroes who fought for our independence as a country and even those who continue to do so.
"Kenya Yetu" aims at appreciating the strides Kenya has made since independence, highlighting the good will of the Kenyan people, highlighting all that makes our motherland beautiful and encouraging the spirit of brother-hood, as has always been the norm.
Written by Mr. Vee renowned for penning Mercy Masika's "Mwema", and produced by the acclaimed Kenyan producer Cedo, best known for producing Nyashinski's hit record "Mungu Pekee" among a plethora of Kenyan hits, the song is a genuine blend of the Kenyan spirit with a global fusion and a message that will linger on amongst Kenyans for a long time.
Download the audio:
Speaking of his Coke Studio debut, Cedo had this to say, "The song appreciates Kenya and is a constant reminder of how beautiful a nation Kenya is. It also encourages the spirit of brother-hood amongst other traits that makes Kenya unique. It was an amazing experience to work with Avril, Sauti Sol, Nyashinski and Dela. You don't get these kind of talented Kenyan artists on one stage or one studio and for one cause," adding on his experience on the show, "It's great for me to produce on Coke Studio Africa. I want to see more Kenyan producers and songwriters enlisted."
The video of "Kenya Yetu" displays Avril, Sauti Sol, Nyashinski and Dela in perfect harmony and synchrony in their Coke Studio live performance of the song alongside Coke Studio's stellar house band.
Coke Studio Project Manager, Andrew Endovo, says: "We are very proud to release 'Kenya Yetu' a song about, peace, love and unity—a message close to Kenya's National Anthem. The all-Kenyan lineup comprising one of the best songwriters, producers and artists, displays the authenticity of Kenyan talent. Not only is the power of music unifying, it's an important part of our heritage and we are proud of the musical talent we have in the country!"
Other Coke Studio Africa stars from Kenya on the show this year include The Band Beca and Khaligraph Jones. On the next episode of Coke Studio Africa (5th Nov 2017), Dela will feature on the show's special 'Global Music Fusion' edition that features Jason Derulo – the global R&B/pop young legend, also Coke Studio's 2017 international guest star. Don't miss to catch this episode on Citizen TV from 8 PM on Sunday night.