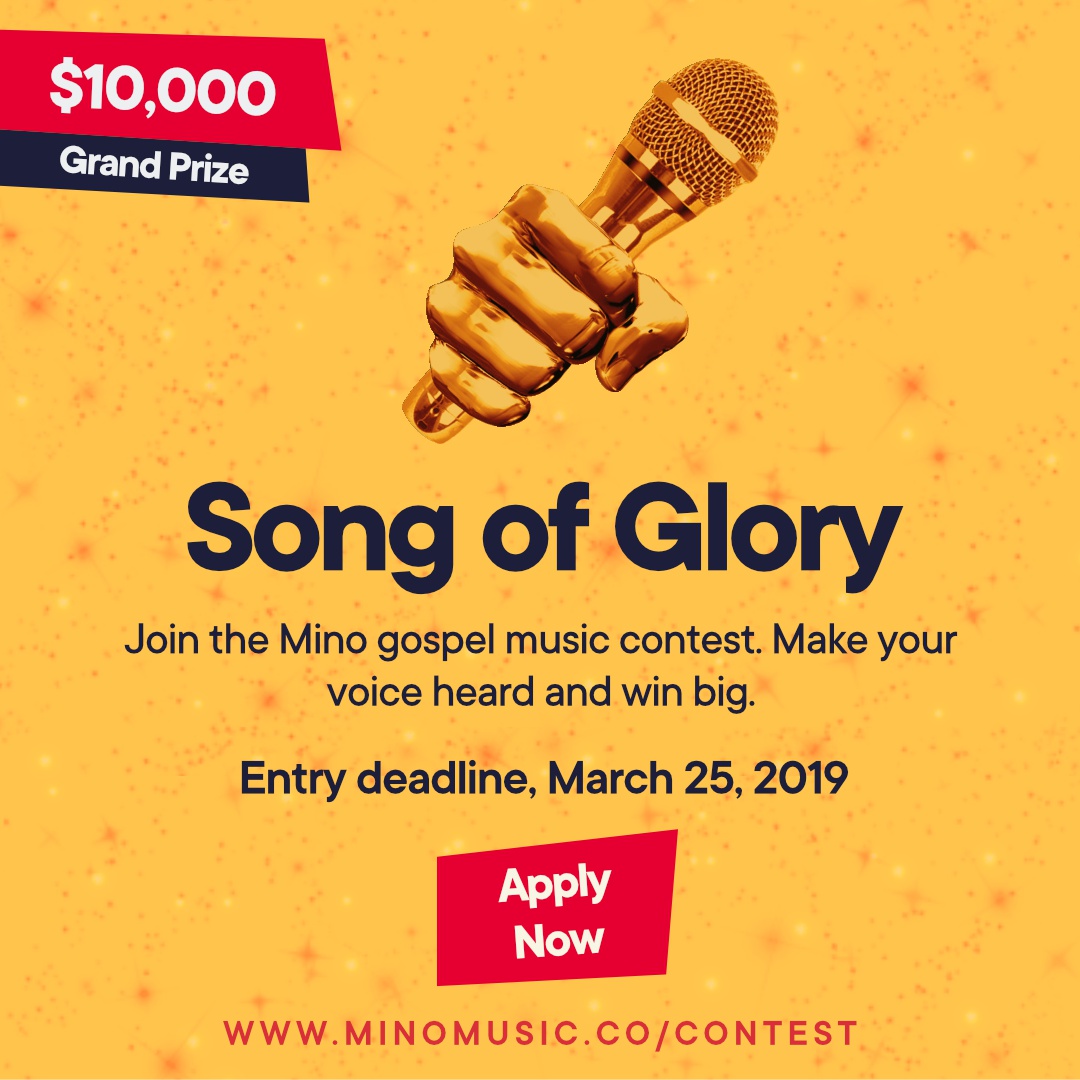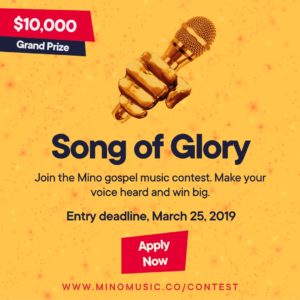 If you are an East African gospel act - this is also for you! Calling out all aspiring stars! You have the opportunity to put that amazing voice or talent to good use! Sign up for the Mino Music Song of Glory gospel contest where the winner has the chance to take home $10,000 and listeners worldwide get to jam to your song. The submission deadline for the contest is March 25th, 2019 May 6, 2019. For more details and to enter the contest, please visit the Contest Page
How to Enter
Login to Mino Music and UPLOAD one unreleased, original song at least 2 minutes long, written, composed, and performed by yourself/your band.
Fill this Form. READ and AGREE to the Terms and Agreements so that you know all the detailed rules and avoid disqualification. Once this form has been submitted, then you have officially entered the contest.
You will be directed to a dashboard. It allows you to keep track of all contest entries (including your own). PUBLICIZE and ANNOUNCE to your fans, family, friends, church members and associates to INSTALL the Mino Music App on their iOS or Android device and ask them to search for your track or share the link to your track on your social media pages. The more they LISTEN and LIKE your track on the Mobile App, the higher your chances of winning the contest.
Make sure you read the Judges and Prizes section to understand the rules and the stages of the contest.
Territories
World: This entry is open to only singers/bands/choir of African descent Worldwide.