20 Songs You Must Have In Your Valentine's Playlists
Its Valentine's Day and what better way to celebrate this day than to dedicate your favourite love song to your significant other?
Here is a selection of some of East Africa's biggest love songs that are a must have in your Valentine's playlists.
Zuchu ft. Rayvanny - Number One
Zuchu and Rayvanny are arguably some of the best artists in the East African scene right now. The heavyweights blessed us with a romantic love song titled "Number One" where they harmoniously complement each others vocals layered on with their sweet poetic lyricism.
The song covers different themes of love such as appreciation and being there for one another and Zuchu seals the deal with her touch of honeyed Taarab tones.
Otile Brown ft. Ali Kiba - In Love
Sensational R&B Kenyan singer, Otile Brown joined forces with Tanzania's Alikiba for a classic hit titled "In Love".
The pair created a dreamy love song on which they go back to back, intricately describing their love interests simple features on a mid tempo Afropop beat.
Nandy ft. Joeboy - Number One
Tanzanian sweetheart, Nandy teamed up with celebrated Nigerian singer, Joeboy for a hit by the title "Number One".
The pair released an upbeat love song on which they profess their undying love for one another, asserting that they are number one in each other's lives. Joeboy brings in his Afrobeat appeal to make the track quite enjoyable when mixed with Nandy's honeyed vocals.
Zuchu - Sukari
Tanzania's Zuchu is currently dominating the airwaves with her most recent release, "Sukari".
When translated to English, Sukari means sugar. On this infectious number, Zuchu sings about being head over heels with her partner, telling the story of her dreamy love life comparing it to the sweetness of sugar.
The release of this track also earned Zuchu the major milestone of being the first female Tanzanian musician to hit one million views on YouTube in 22 hours.
Bahati ft. Tanasha Donna - One and Only
Top Kenyan artists, Bahati and Tanasha Donna usher in the season of love with "One and Only", the perfect song to dedicate to your loved ones.
Blending together their unique vocals, Bahati and Tanasha to express to one another how they truly feel about each other, admitting that they are a perfect fit.
Rayvanny - Kiuno
Bongo Flava maestro, Rayvanny recently dropped his debut album, Sounds From Africa which came with a beautiful blend of different genres. One of the tracks that stand out is "Kiuno".
On this soulful single, Rayvanny sings to the love of his life letting her know why he feels she is the most beautiful woman in the world. He further goes on to give her promises of a long lasting love while asking her to showcase her beautiful waist.
Rayvanny incorporates Rhumba instrumentals in this single to give a groovy feel that goes along with his sensual lyricism.
Daddy Andre - Tugende Mu Church
Ugandan singer and producer, Daddy Andre released this inspiring love song tited "Tugende Mu Church" which is still a major fan favourite.
Daddy Andre confidently professes his love to the apple of his eye letting her know he is ready to spend the rest of his life with her.
Jux - Mapepe
R&B sensation, Juma Jux recently released "Mapepe" which he terms is a Valentine's special.
Mapepe is bouncy track infused with Caribbean Salsa flavour on which Jux sings to his lover who is uncertain about her partners love for her. Jux lets her know that it is his dream to have her as his partner and therefore she should relax and enjoy being loved and reduce here fears and doubt.
Sheebah ft. King Saha - Empeta
Top Ugandan singer, Sheebah came together with King Saha for the release of an enchanting love song, "Empeta".
They use danceable beats to sing about the magical union between two lovers showcasing their excitement to officially tie the knot in the official music video.
Zuchu ft. Diamond Platnumz - Litawachoma
Tanzania's forefronts Zuchu and Diamond Platnumz had the streets buzzing when they unleashed "Litawachoma".
They seamlessly intertwined Zuchu's harmonious vocals to Diamond's calming lyricism as they sing about a simmering love between two individuals on a groovy Taarab influenced beat. The chemistry on this track was nothing short of electrifying!
Mbosso - Fall
Tanzania's Mbosso is greatly appreciated for his ability to convey emotion in his music. One of his biggest love songs, "Fall" is a perfect example.
Mbosso gives harmonious Taarab influenced vocals on this soothing love song where he sings to his partner about why he has fallen so deeply in love with her, letting his past lovers know that he has moved on from the drama and stress to a peaceful lasting relationship.
Spice Diana - Yo Love
Ugandan favourite; Spice Diana gave us one of her most anticipated singles, "Yo Love".
She came through with quite an enjoyable afrobeat love song on which she sings about finding the kind of love she has been searching for. Using her sweet vocals and groovy dance moves in the official music video to express her deep reminiscence and share in the joy with her friends.
Otile Brown - Valentine
Otile Brown recently released "Valentine" just in time for the season of love.
The celebrated R&B singer lays down sweet vocals as he sings to his love interest about how head over heels he is over her before asking her to be his valentine.
This track is carried by sweeping melodies and a mid tempo beat which make for easy listening
Harmonize - Fall In Love
Tanzanian heavyweight, Harmonize gave us "Fall In Love" off his successful project, the Afro East Album.
On this infectious Afrobeat love song, Harmonize proclaims his undying love for his significant other while telling the story of how two complete strangers meet and fall in love under unexpected circumstances.
Alikiba - Dodo
Bongo Flava legend, Alikiba gave us the depiction of a Cinderella love story on his hit single, "Dodo".
Ali Kiba passionately professes his love over his partner; intricately describing how her love makes him feel which makes this song the ultimate romance elixir.
Marioo - Asante
For those of us having a not so happy valentines day, Marioo has got you sorted with his beautiful song titled, "Asante".
On this solemn hit, Marioo reminisces about the beautiful memories he created with his past lover while he sings about the pain of losing her while thanking her for the beautiful time they shared.
Nandy ft. Alikiba - Nibakishie
Nandy and AliKiba left tongues wagging when they released their major hit titled "Nibakishie".
The dominating force gifted us with a heartfelt love song in which they sing to one another not to pour out all their love at once but to savour and leave some passion for later.
They also released a romantic visual where Nandy and Ali Kiba share in electrifying chemistry while enjoying each other's company and sing passionately in the language of love.
Maua Sama ft. Aslay - Wivu
Maua Sama and Aslay recently came together to give us a one of a kind collaboration titled "Wivu".
Wivu is the Swahili term for jealousy and on this symphonic Arabic beat, the pair join in perfect harmony to sing about being madly in love with each other to the point where they have jealous onlookers.
John Blaq - Mpa Collabo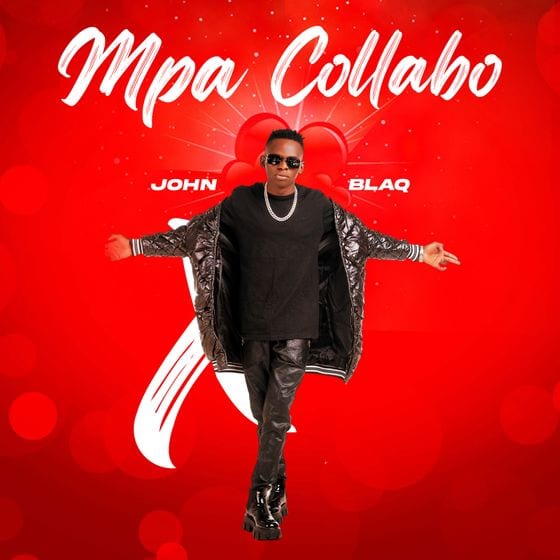 Fast rising star, John Blaq started off his year with this love song titled "Mpa Collabo".
John Blaq comes through with a Dancehall infused Afro tune where he sings to his love interest asking her to make his dreams come true by giving him a chance and go out with him.
This we feel is the perfect track to play when you want to shoot your shot!
Ibraah - Nitachelewa
Konde Music Worldwide's Ibraah sure knows how to make heartbreak sound good like he does on "Nitachelewa".
The budding star showcases his heartbreak in between poetic lyricism while he painfully reminisces all the beautiful moments he shared with his now lost love.
If these tracks don't scream love and romance to you then it's impossible to imagine what will, Happy Valentines Day!
For this and more stories on your favorite East African musicians, connect with us through our socials @Notjustok