Here Are The Nominees for 2022 Tanzania Music Awards | SEE DETAILS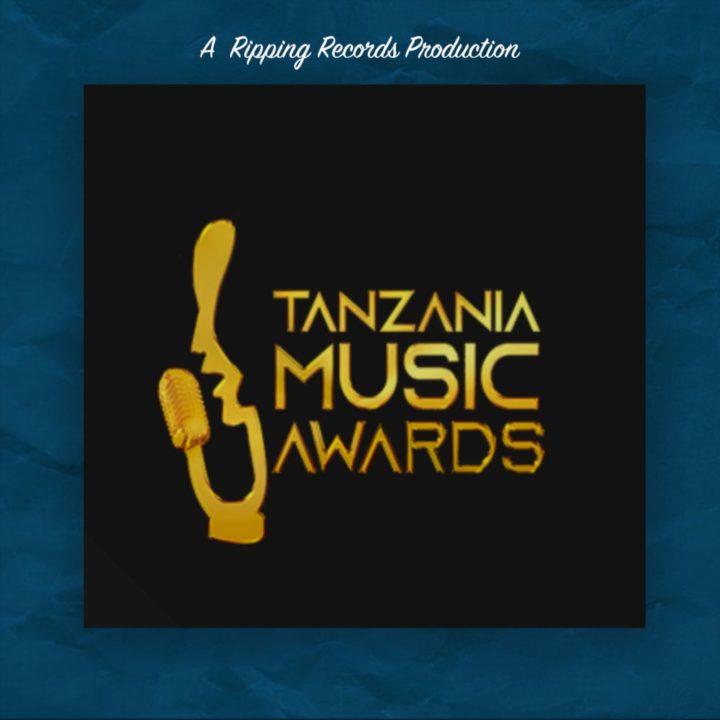 After six years of hiatus, finally, the biggest music award show in Tanzania is here to unveil the top artists in the Tanzanian music industry moments after BASATA announced nominations for this year's edition of Tanzania Music Awards.
Tanzania National Arts Council who are the organizers of the prestigious awards has finally revealed the list of nominees for this year's edition.
Kings Music CEO Ali Kiba leads the field with 8 nominations, followed by celebrated Tanzanian Rapper Professor Jay who secured 7 nominations while chart-toppers Nandy and Harmonize scored 6 nominations each.
Here are the nominations for the 2022 Tanzania Music Awards :
ALBUM OF THE YEAR
ONLY ONE KING - ALI KIBA
AIR WEUSI - WEUSI
HIGH SCHOOL - HARMONIZE
ONA - MARCO CHALI
LIVE AT SAUTI ZA BUSARA - WAKAZI
BEST VIDEO OF THE YEAR
I WISH -KUSSAH
SALUTE-ALI KIBA
UTANIAMBIA NINI-PROFESSOR J
MAPEPE-JUX
LISA - RAPCHA
BEST MUSIC COMPOSER
CHEGE
MAARIFA
STAMINA
ALIKIBA
MARIOO
BEST MUSIC LYRIST OF THE YEAR
ALIKIBA - UTU
MARIOO-MIAMOR
PROFFESSOR J-UTANIAMBIA NINI
RAPCHA-LISA
DARASA LOYALTY
BEST MUSIC VIDEO DIRECTOR OF THE YEAR
HANSCANA - NAANZAJE (DIAMOND PLATNUM)
TRAVELLAH - CHEKETUA (BARNABA FT ALI KIBA)
JOOZEY - MWENYE NYUMBA
NICKLASS - MADAM PRESIDENT (FRIDA AMANI)
DORECTORS - ZAI (MAUA SAMA)
BEST FEMALE MUSICIAN OF THE YEAR
FRIDA AMANI
NANDY
JOYCE S. MWAIKOFU
CHRISTINA SHUSHO
BEST MALE MUSICIAN OF THE YEAR
HARMONIZE
PROFESSOR J
JUX
BEN PAUL
YOUNG LUNYA
BEST UPCOMING FEMALE MUSICIAN OF THE YEAR
SARAPHINA
ABBY CHAMS
MARRY G
ZUHURA A. LWODYAH (Lolo Da Prince).
TRIXY TONIC
BEST UPCOMING MALE MUSICIAN OF THE YEAR
KUSSAH
KINATA MC
LODY MUSIC
RAPCHA
DAMIAN SOUL
BEST LOCAL COLLABORATION SONG OF THE YEAR
NDOMBOLO- KINGS MUSIC
SHIKILIA-PROFESSOR JAY
UNAUA VIBE - RAPCHA
LOYALTY- DARASA
LALA -JUX
BEST FEMALE MUSIC PERFORMER OF THE YEAR
MAUA SAMA
NANDY
SARAPHINA
SHILOLE
ANJELLA
BEST MALE MUSIC PERFORMER OF THE YEAR
HARMONIZE
ALIKIBA
SHOLO MWAMBA
DULLA MAKABILA
WHOZZU
BEST FEMALE MUSICIAN PEOPLE'S CHOICE ON DIGITAL PLATFORMS OF THE YEAR
NANDY
CHRISTINA SHUSHO
ROSA REE
MAUA SAMA
MARRY G
BEST MALE MUSICIAN PEOPLE'S CHOICE ON DIGITAL PLATFORMS OF THE YEAR HARMONIZE
MARIOO
ALI KIBA
JUX
PROFESSOR JAY
BEST MUSIC ARTIST FROM EAST AFRICA (BASED ON JUDGES' OPINION)
ALI KIBA
SAUTI SOL
ALFA
EDDY KENZO
SAUTI SOUL
NANDY
BEST MUSIC ARTIST FROM SOUTHERN AFRICA-(BASED ON JUDGES' OPINION)
SHO MADJOZ
FOCALISTIC
JEY ROX
DJ MAPHORISA
CASPER NYOVEST
BEST MUSIC ARTIST FROM WESTERN AFRICA (BASED ON JUDGES' OPINION) DAVIDO
BURNA BOY
WIZKID
TIWA SAVAGE
YEMI ALADE
BEST COLLABORATION SONG (AFRICA) OF THE YEAR
ATTITUDE - HARMONIZE ft. AWILLO LONGOMBA, H. BABA
MIAMOR-MARIOO ft. JOVIAL
LEO LEO-NANDY ft. KOFFI OLOMIDE
FREE YOUR MIND-JUX ft. BLAQ JERZEE
CHAWA -WHOZZU ft. RAYVAN, NTOSH GAZI
BEST MALE BONGO FLAVOR MUSICIAN OF THE YEAR
JUX
BEN PAUL
HARMONIZE
MARIOO
WHOZZU
BEST BONGO FLAVOR SONG OF THE YEAR
SAWA-JUX
BIA TAMU-MARIOO
TEACHER-HARMONIZE
ZAI-MAUA SAMA
NIMEKUZOEA-NANDY
BEST FEMALE BONGO FLAVOR MUSICIAN OF THE YEAR
NANDY
ROSA REE
ANJELLA
SARAPHINA
MARRY G
BEST FEMALE HIPHOP MUSICIAN OF THE YEAR
ZUHURA A. LWODYAH (Lolo Da Prince)
CHEMICAL
LISS LA MODE
ROSA REE
FRIDA AMANI
BEST MALE HIP HOP MUSICIAN OF THE YEAR
PROFESSOR J
YOUNG LUNYA
DARASA
RAPCHA
NEY WA MITEGO
BEST HIP HOP SONG OF THE YEAR
UTANIAMBIA NINI - PROFESSOR J SWAGG-JOH MAKINI
MBUZI-YOUNG LUNYA
MADAM PRESIDENT-FRIDA AMANI
LISA -RAPCHA