Phy's EP revisits Kenyan Urban Classics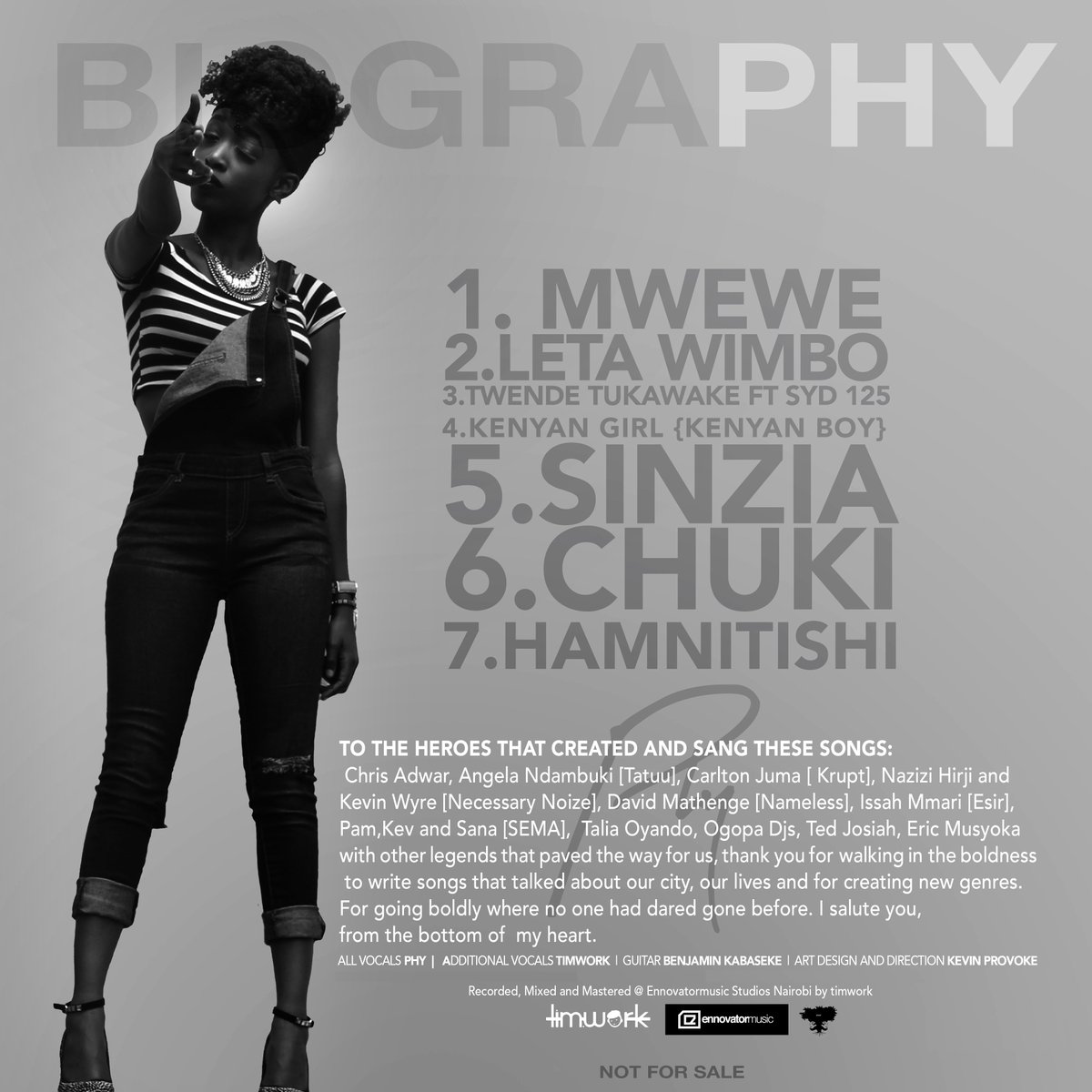 Dubbed "A Kenyan Story EP", Biography by Kenyan female afro pop artiste, Phy is a masterpiece. The 7-track EP released Dec 9th 2016 is a compilation of reworked covers of some of Kenya's greatest hits from the early 2000s.
Phy's clear and crisp voice pays homage to E-Sir (Hamnitishi), Wyre (Chuki), Nameless (Sinzia), SEMA (Mwewe & Leta Wimbo), Nazizi and Wyre (Kenyan Boy Kenyan girl) and K-rupt (Twende Tuka Wake). In her own words, Phy says,"To the heroes who created and sang on these songs....thank you for walking in the boldness to write songs that talked about our city, our lives and for creating new genres."
This is her second project after the release of her debut album "Phylosophy" in 2015. The EP has been produced, recorded and mastered @Ennovatormusic Studios Nairobi by timwork.
Point to note, Phy's EP is quite similar to The NEST's Legacy 2010 project. Check it out below:
In Legacy, Jarel Nduba covered Mwewe. Phy's version is below. Biography EP is available for free via Waabeh.com