From A Sea Sailor To Being A Veteran Journalist, Here Are 8 Facts You Didn't Know About Farouk Kareem | SEE DETAILS
Farouk Kareem is easily one of Tanzania's most prolific and honorable journalists. If you are interested in his biography, here are 8 facts you didn't know about the legendary Tanzanian Journalist.
If you are in Tanzania, you don't have to be a pundit news consumer to know Farouk Kareem. For more than 20 years, his signature statement "Mimi Ni Farouk Kareem Wa ITV" has made many people smile and be briefed about what is going on in Zanzibar when watching ITV Habari at 8:00 pm every day.
Unlike many popular Tanzanian media personalities, for a long time now, Farouk's personal life was groped in the dark, but in his recent, tell-all interview, with the legendary TV host Salama Jabir on Salama Na, Farouk Kareem bomb shelled about his personal life from his adventures as a sailor, inheriting his father's newspaper distribution company to becoming one of the most celebrated Tanzanian journalists of all time.
Here is a biography, graced with 8, you never heard before facts about the legendary Tanzanian journalist Farouk Kareem :
1. Was Once A Sailor.
One thing about Farouk Kareem is, that he knows the sea like the palm of his hand. Soon after completing his Advanced level education at Mzizima High School, Farouk was assigned to Mandatory military service at Kigoma camp. But his love for the sea made the young Farouk, skip the mandatory military service only for him to go travel to Greece to become a sailor, a job that he served with loyalty for about 10 years.
2. His Father's Legacy
Journalism was always at the heart of Farouk's family. His father was a reputable journalist who worked as a correspondent for various international news organizations such as Reuters, BBC, and some local media outlets.
In his conversation with Salama, Farouk confessed that he was raised in a liberal home which allowed him to pursue his path and his dad was the one who inspired him to trail in the field of journalism.
His father also owned a newspaper and books distribution company called Masomo Bookshop, which is a family business that he now runs as a CEO.
3. Getting A Job On ITV
Before getting a job at ITV, Farouk Kareem used to be a correspondent for Daily News and Majira. He joined ITV as a correspondent in 1994 after helping ITV reporters at that time, get an interview with Salmin Amour, who was then, the President of Zanzibar.
After a successful interview between ITV and Salmin Amour that was mainly facilitated by Farouk, the news company decided to hire him permanently as an ITV news correspondent in Zanzibar, a job that he is undertaking until now.
On why he has not ditched ITV even after working for the company for about 28 years, Farouk made it clear that his loyalty, friendship, and respect for the ITV founder, the late, Reginald Mengi, is what makes him stick to the company to date.
LISTEN TO THE PODCAST HERE:
4. Family And Relatives
Farouk Kareem has been married 4 times and he is blessed with 10 kids, 9 of whom are girls with only 1 boy.
In the podcast which saw Farouk munching a chocolate cake and hot tea, Farouk Kareem narrated how he once married two wives but later on decided to stay monogamous with his recently legally wedded wife who is also a journalist.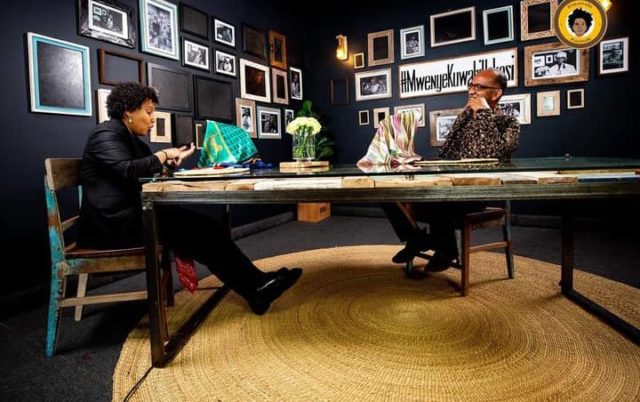 5. The Origin Of His Nickname "Zizou"
To his friends, family, and in his inner circle, Farouk is also known by the Moniker, Zizou, a nickname that owes its originality to the former French player Zinedine Zidane.
The name Zizou was given to him by Maulid Kitenge after he was a top scorer for IPP Media in a friendly match that saw Farouk scoring 3 goals for his team, and from then, the name became popular.
6. The Famous Theft Incident At His Home
In June 2020, Farouk Kareem made it to the headlines as a thief fell asleep after stealing shoes and clothes at his home before he moved to his car and fell into a deep slumber, an incident that many people interpreted as black magic.
Speaking about the incident on Salama Na, Farouk refuted claims that he used black magic to catch the thief and went on to insist that its only prayers and his strong Islamic faith that made the thief trapped red-handed.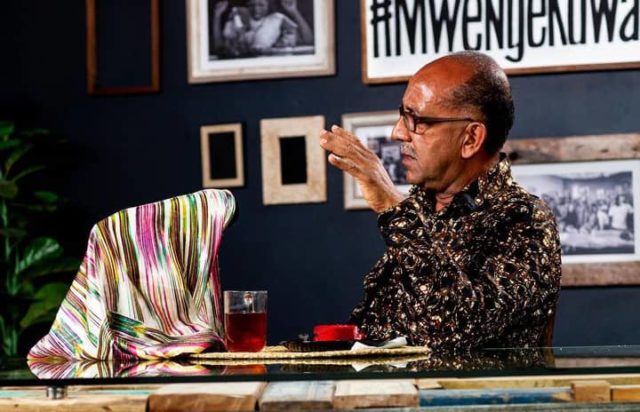 7. Naming Zanzibar Heroes.
In his tenure as the President of the Zanzibar Football Association, Farouk is credited to name the Zanzibar national soccer team, Zanzibar heroes, a name which is currently used as the official moniker of the team.
"I was the one who provided the name Zanzibar Heroes, which is currently used by the Zanzibar National team. Minister Of Sports And Culture, Haroun proposed that the team should be called Zanzibar Stars. But I insisted to the minister that there is a Taarab band with that name already, so I proposed the name Zanzibar heroes and from there the name became official, to date.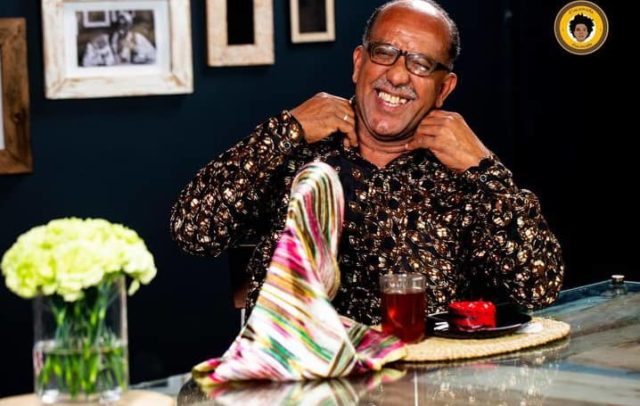 8. Venturing Into Politics
According to Farouk, there was a time when Tanzania's ruling party, CCM approached him to contest for the Mji Kongwe constituency but he refused because Mji Kongwe is a stronghold for opposition parties.
Farouk further explained that he is still focused on his journalism career and has no intentions of venturing into politics.
LISTEN TO THE FULL SALAMA NA FAROUK KAREEM PODCAST HERE: