He's the rapper on everyone's lips right about now. As an up & coming act, you can push, grind, hustle and try every trick in the book to make a name for yourself, but at the end of the day, it only takes ONE song to grab the attention of music listeners home and abroad. Phenom is the perfect example.
Ever since M.I's "6 foot 7 foot" dropped, the name "Phenom" has been doing endless rounds on social networks. It's only right for his record label, Knighthouse, to feed off that buzz by putting out new material from him, in the form of the video for "Omo Naija", his debut single which was released last year. Can he keep up the momentum? Only time will tell. As for me, I'm 100% #TeamPhenom.
*O.O*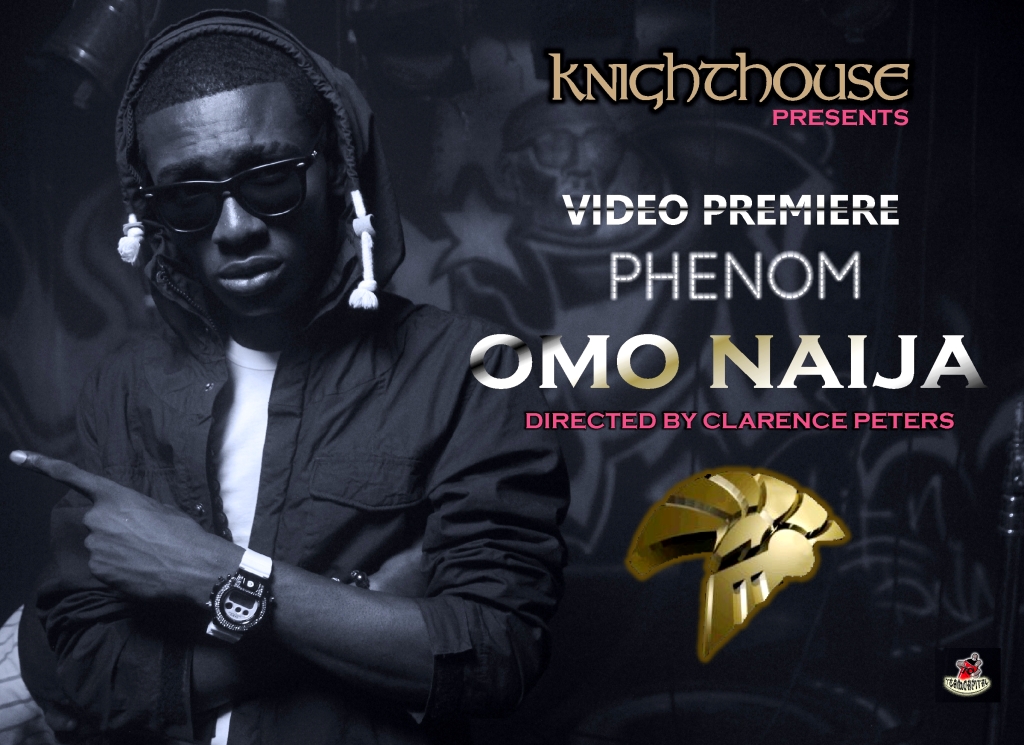 Directed by Clarence Peters
Graffiti by AlienDNA,
Styling by Konnibles.
[youtube]http://www.youtube.com/watch?v=7nkxv7mkXbY[/youtube]
VIDEO: Behind-The-Scenes of the "Omo Naija" shoot.
Location: Lagos.

[youtube]http://www.youtube.com/watch?v=7G_qIWRjR6s[/youtube]
Phenom on Jimmy's Jump Off
[youtube]http://www.youtube.com/watch?v=idre-wvUTBw[/youtube]