VIDEO: Laylow - What It Do ft. Phyno, Yung6ix, Seriki, Phenom, Olamide, Vector
SHARE
"It's not everyday you get to see these many Hip-Hop artists come together on one song, but I'd like to present to you the official video for the star studded, all-star, and made in Nigeria Hiphop single by LayLow featuring Buckwylla, SosSick, Phyno, Yung6ix, Seriki, Phenom, Olamide, Liu T & Vector.

- LayLow is giving out One thousand dollars ($1,000) on Instagram, and all you have to do is follow LayLow on instagram and twitter @laylowonline then make a 15sec video of yourself singing along to your favorite part of the song 'What It Do', Upload the video with the hashtag #LayLowWhatItDo and you might just be the lucky winner.

The Give-Away ends on June 30th 2014."
*O.O*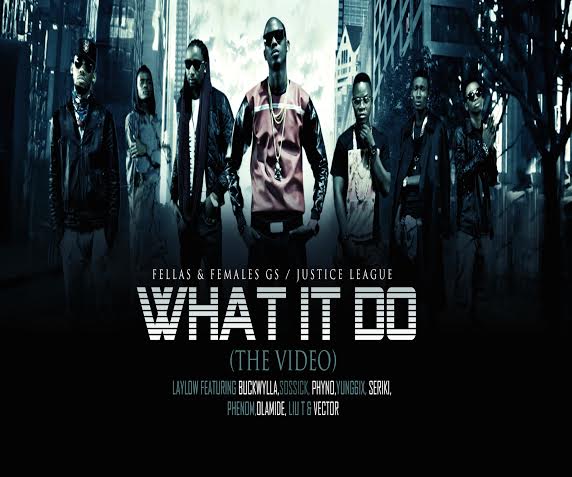 Produced by Laylow [DOWNLOAD]
[wpdm_file id=472]
Related