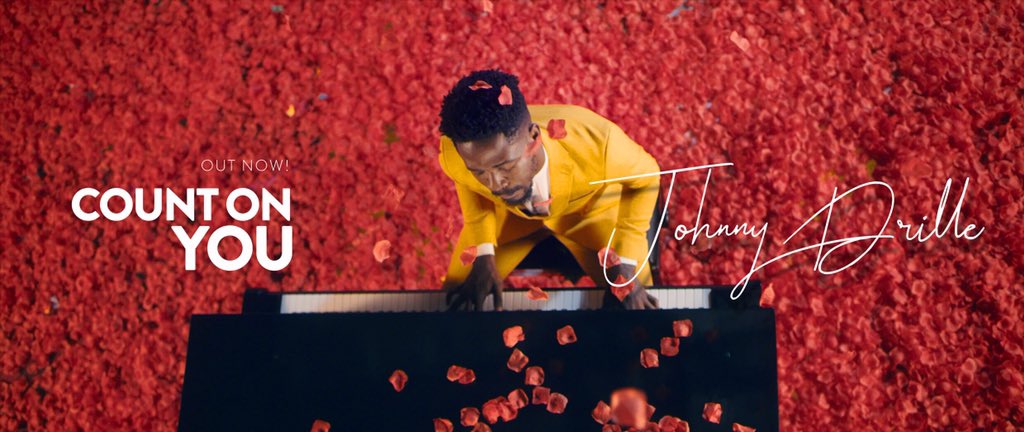 When Johnny Drille said he'd be releasing "the greatest song ever", few eyebrows were raised. But after watching the visuals to "Count on You", you gotta admit he has a strong case!
It actually gets better... Nigeria's hottest newlyweds, Big Brother Naija power-couple, Teddy A and BamBam, warm our hearts as they openly display their love by tying the knot in the video. The timing couldn't have been better, seeing that their traditional wedding was held barely a week ago.
You can almost touch the affection between Teddy A and BamBam, as it brings the love-oozing lyrics of the song to life. It's the perfect picture.
I really hope you enjoy this song and video as much as I have.
Johnny Drille - Count On You ??
***** Lyrics *****
VERSE 1
I wanna grow old by your side
All my days and all my nights
And I'll get rocking chairs for two
Let's start a future me and you
I'll tell you all I have concealed
I'll show you all want you to see
My intentions are crystal clear sky Blu
If you open my heart you'll find just you
PRE-CHORUS
All my life I waited to feel like I do now,
yeah And I can wait to have you
CHORUS
Baby this is day one of forever
We made it through
Nobody thought we'd ever come this far
I know I can count on you
My baby you'll ever my best friend too
VERSE 2
I wanna wake up next to you
Watching your eyes as they open
Be a loving father be your man
I'm your arms forever my plan
The future's bright with you in sight
We go survive the crazy nights
You have my attention all my love
I plan to give you more and more
PRE-CHORUS
All my life I waited to feel like I do now, yeah
And I can wait to have you
CHORUS
Baby this is day one of forever
We made it through
Nobody thought we'd ever come this far
I know I can count on you
My baby you'll ever my best friend too
ADLIBS
I can be the perfect one for you
(Let me be your best friend too)
I want to be with nobody else but you
(Let me be your best friend)
CHORUS
Baby this is day one of forever
We made it through
Nobody thought we'd ever come this far
I know I can count on you
My baby be my best friend too