Video & Audio: SonOfUche – O Holy Night, Afro Medley
SHARE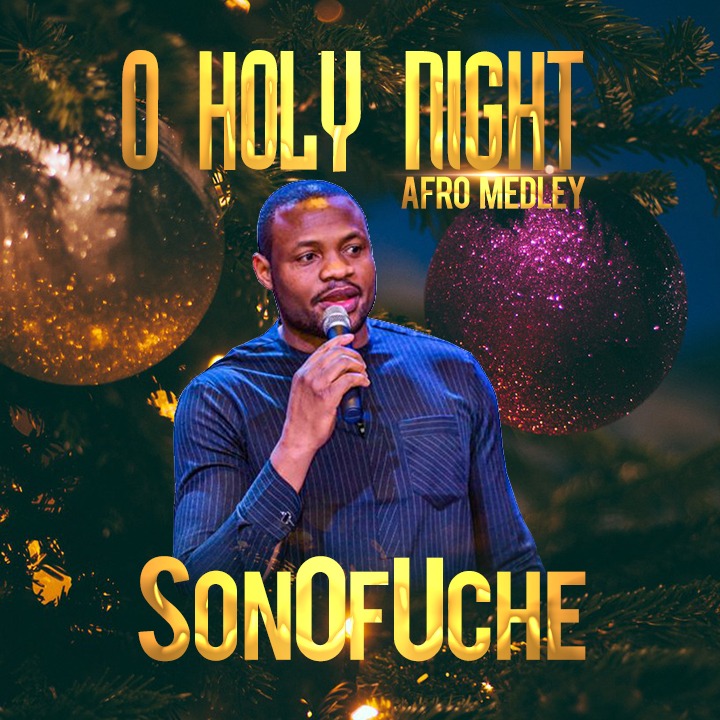 After years of teasing fans on social media with his amazing vocals, Nigerian-American eclectic artiste SonOfUche has officially released his debut single and video: O Holy Night, Afro Medley.
For Malachi Uche, professionally known as SonOfUche, his journey from surviving the streets of Lagos to being a Service Member, stationed in the state of Alaska in the U.S, is one worthy of an Oscar.
From the loss of his dad and brother within two years, while he was going through a divorce and struggling to make ends meet in America, to other personal struggles he has had to overcome in his quest to become who he is destined to be, how he has remained a positive entertainer and influence on all who crosses his path is still a mystery.
He credits the positive influence of his elder brother Cornelius, whose discipline, hard work, and dedication gave him an ideal to live up to, and his catholic church's guidance to stay true to God amidst his rough life in the suburbs for his never say die outlook on life.
In accordance with his goal to inspire and encourage everyone going through difficult times with his amazing vocals and positivity through his music, O Holy Night, Afro Medley is his take on the classic Christmas song with a unique Afro twist and a blend of soothing background vocals guaranteed to get you nostalgic and put a smile on your face.
Download O Holy Night, Afro Medley produced by Cornel Sings and JesseKitBeatz. Enjoy the colourful video produced and directed by SonOfUche's manager Phina Brooks of Phinchic Productions.
Listen on Audiomack
Keep up with SonOfUche on social media via his handle - @SonOfUche.
Watch the Video of 'O Holy Night' Afro Medley
Check the latest music news from the Naija music scene and get New updates via Twitter and Facebook