I boldly say that Poe is one of the new lethal rappers out in the Nigeria right now. All his released material have been above par. So you should expect nothing less from his new single titled Free Now.
Listen and enjoy!
Poe returns and once again raises the bar with his new track appropriately titled 'Free Now', which features the ex-american idol contestant and vocally talented Abasa Asake. This is a must listen for any one missing the substance nigerian rap has been lacking lately. With a soaring hook and the impeccable lyricism we have come to expect from Poe 'Free Now' does set a new standard.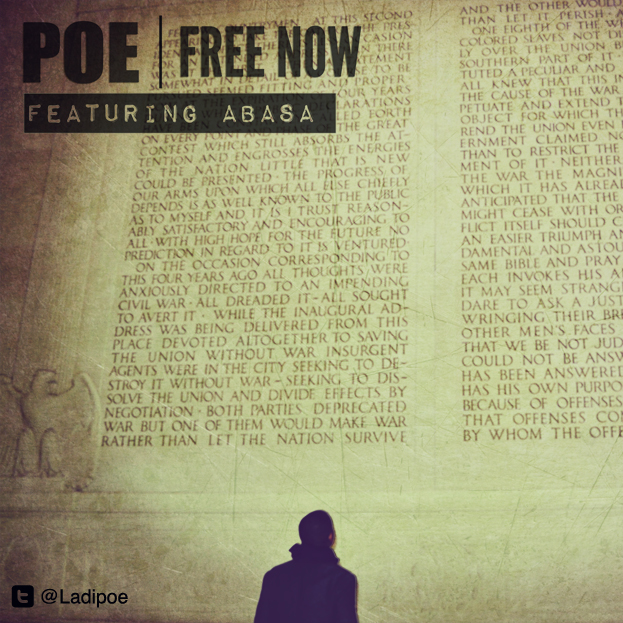 [audio: https://www.notjustok.com/wp-content/uploads/2012/11/Free-Now-ft-Abasa.mp3]
Also watch the teaser of the visuals below.