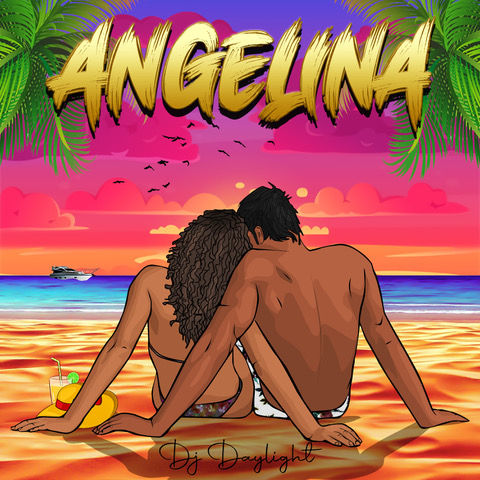 Netherland-based entertainer, Sylvester Chike Muokwe a.k.a DJ Daylight has dropped a new single and video titled "Angelina". The new musical offering is already making waves on all music platforms.
DJ Daylight who played big in Nollywood as an actor, began his musical journey when he relocated to The Netherlands in 2001 and pursued a career in music. He was soon established and was professionally playing at various events and festivals.
DJ Daylight soon got busy in the Dutch country running his Daylight Entertainment, a non-profit organization he set up with the aim of discovering and nurturing new musical talent with its core value of promoting social coexistence through music and entertainment in the Netherlands.
He is also the manager of Unity Multicultural Festival-a thriving yearly sports and musical event in The Netherlands.
In 2020 DJ Daylight discovered his own talent as a singer and came out with his debut single, "With You", an Afrobeat song featuring Sam Dutchy.
With his new single, "ANGELINA" DJ Daylight aims to motivate many with his music.
This song tells a story of an amazing summer holiday with a beautiful girl that has left a permanent mark on the heart of the singer.
And the just-released musical video of 'Angelina' is already trending on Social media.
Watch the official video of 'Angelina' by DJ Daylight
Stream on all Platforms: SPOTIFY | APPLE MUSIC | DEEZER | TIDAL
DJ Daylight Social media Profile
INSTAGRAM | FACEBOOK | TWITTER | SPOTIFY
THE BIOGRAPHY – DJ Daylight
The modern era of music has given way to enigmas and artists of all shapes and forms who break the norm of what we have come to expect as far as what an artist truly is. DJ Daylight is one such artist that epitomizes the essence of the modern era. A multi-talented producer and DJ turned vocalist from Aguluezechukwu, Anambra state, Nigeria, and raised in Lagos.
He moved to Eindhoven, Netherlands in 2001. Drawing inspiration from his many years as an African living in Europe DJ Daylight is making music that is driven by a desire to push the envelope and make music beyond the ordinary, and ignite emotions, and musical nuances that push the human imagination to its very limit.
Born Sylvester Chike Muokwe, DJ Daylight has a vast array of musical influences however he accredits the pivotal influences and inspiration in his life to Bob Marley and FELA This all culminates in DJ Daylight producing a musical experience that is enjoyable, easy-going, and fun music and infused with positive energy to allow for an immersive experience that brings feelings of elation and happiness. His overarching ambition is to inspire love, promote peace and unity through his music.
He founded the charity organization "Daylight-Entertainment Organisation" which aims at promoting social coexistence in Nederland. The organization mainly focuses on discovering, nurturing young talents such as dancers, artists, and bands through festivals, open talent shows, and various free events.
DJ Daylight has set the indie scene alight as an independent Dj for over 12 years, playing at different events, festivals, and private shows. During the lockdown, the DJ turned his attention from behind the decks to inside the booth and began a career as a singer too. His latest single is entitled "With You" and features Sam Dutchy. The song is the embodiment of originality. It's an amalgamation of sounds that showcases a uniquely constructed piece of musical artistry. He will be releasing a new single dubbed "Angelina" that will exhibit not only his versatility and prowess as a producer, Dj, and vocalist but will surely cement his style as well as pave the way for the varied expressions of his musical ideas and artistic craft.
This is the music that will push the boundaries of our perception as well as inspire and drive us to introspective conversations. As long as artists like DJ Daylight exist and his story and music are heard then this is the music that may not change the world but can change the people in the world.