Brownie – Hunger Virus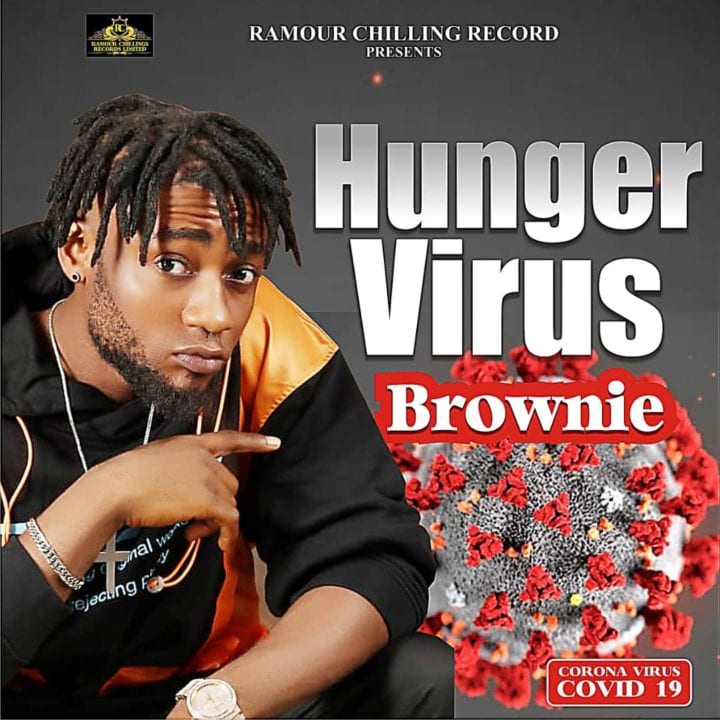 New Video Release: 'Hunger Virus' by Brownie
Ramour Chilling Records presents the video "Hunger Virus" by Brownie, a song that depicts suffering, hunger and hardship in the country, especially during these trying times as the world faces the coronavirus pandemic.
Camsiyochukwu Uche, who wishes to be known as Brownie, an upcoming artist, surely dreams of doing music that will take him to the top!
The song described hunger as a disease from which the Nigerian citizens needed curing from as there remain constant pain and starvation in the midst of plenty. According to Brownie, hunger is more deadly than the coronavirus.
Song and Video Production Details
The video was directed by the talented Kelvin Richman. This song is spiced with vibes that you can relate with, giving it a wonderful outcome to suit the listener's pleasure
Connect with Brownie on Social Media Via Twitter: @360brownie
Watch the Video of 'Hunger Virus' Below
Watch and share your thoughts by leaving comments here
GET MORE: Brownie's Songs, and Musical Video Here