VIDEO: Ladipoe - Tailor Made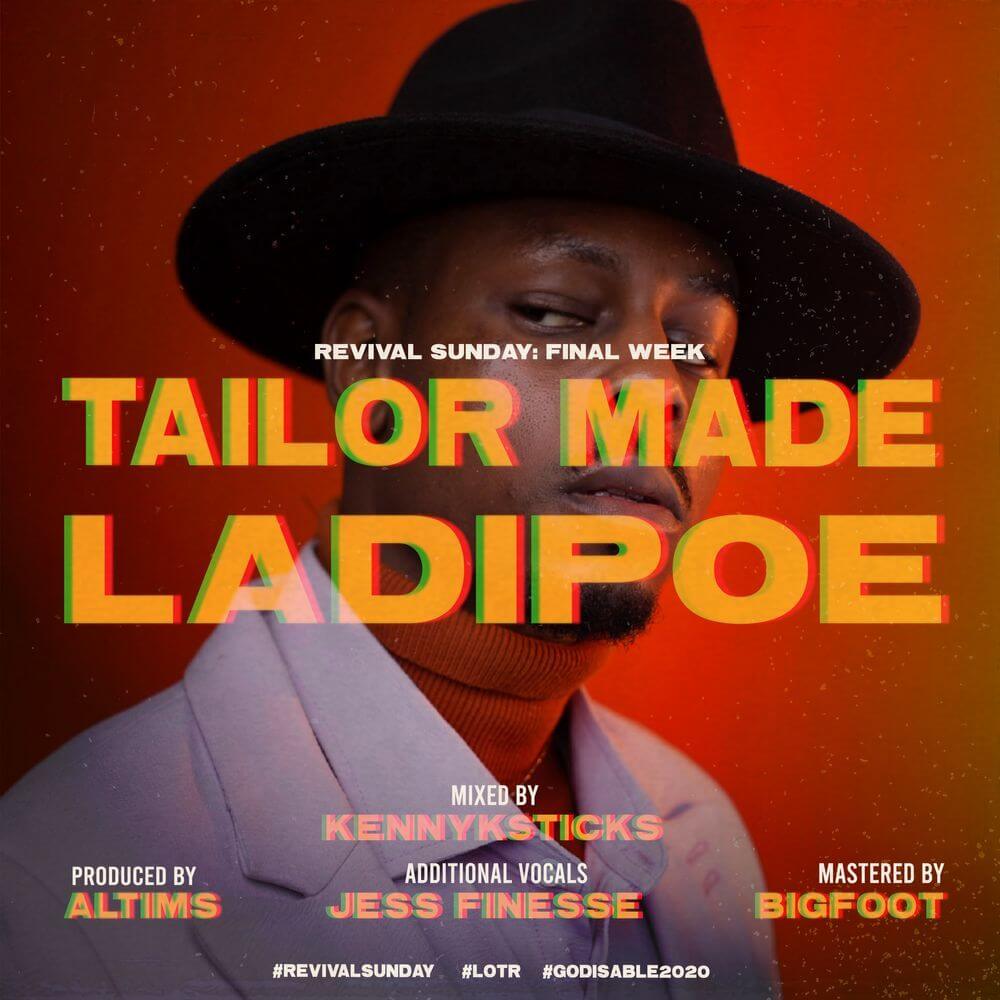 Overview of Ladipoe - Tailor Made
Ladipoe is on a journey and experience tagged The Revival. What he described as a rejuvenation of true rap artistry with no punchlines just lifelines each week and there will be a new song for your lyrical salvation.
Ladipoe started the Revival Sunday series (a new song every Sunday) in December 2019 and this is the final week, he ends the series with an amazing record dubbed "Tailor Made."
SEE ALSO: Ladipoe - Lemme Know
"Tailor Made" was produced by Altims, mixed by Kennyksticks, mastered by Bigfoot and additional vocals by Jess Finesse.
Check it out and share your thoughts below.
Latest Contents
Related