Vader The Wildcard - Improper Fracture (Blaqbonez Diss)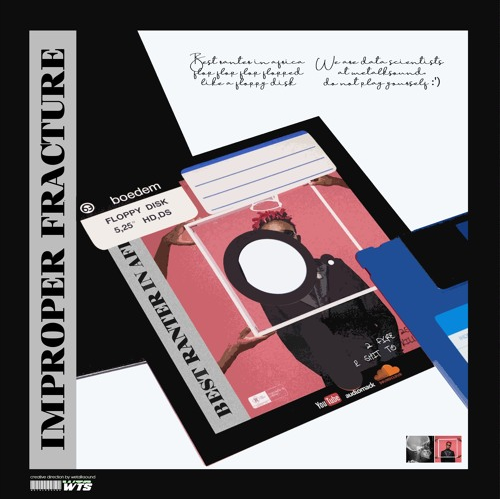 Overview of Vader The Wildcard - Improper Fracture (Blaqbonez Diss Reply)
Budding rapper and HenessyVsClass 2017 winner, Vader the Wildcard submits his entry "Improper Fracture", a response to Blaqbonez's Best Rapper In Africa track.
The Intro to this is straight up flames and hilarious! Vader, with a clam demeanor leaves no stones unturned as he starts off with the whole rapper clique in Chocolate city and 100 crowns.
He then goes about addressing other issues leaving spectators in awe with his delivery.
Listen up below.
Some Quotable lines
"Blaq Blaq Blaqbonez, have you any Ls? Yes Sir, Yes Sir, 3 fat Ls
One  for M Abaga, one for AQ
And  one for this other guy that works with AQ
I don't know his name"

"You ain't doing sh*t for hip-hop
U just doing sh*t MI did for his album rollout and it still flopped!"

"You make it look like you're really getting stashed
What I got from my Pepsi ad, your label ain't given you cash
Stop acting like you making that bar man
You just got rent money to get an apartment"
Related Contents
Related