Saddamopiee drops his single 'Okere' meaning 'Its Nothing'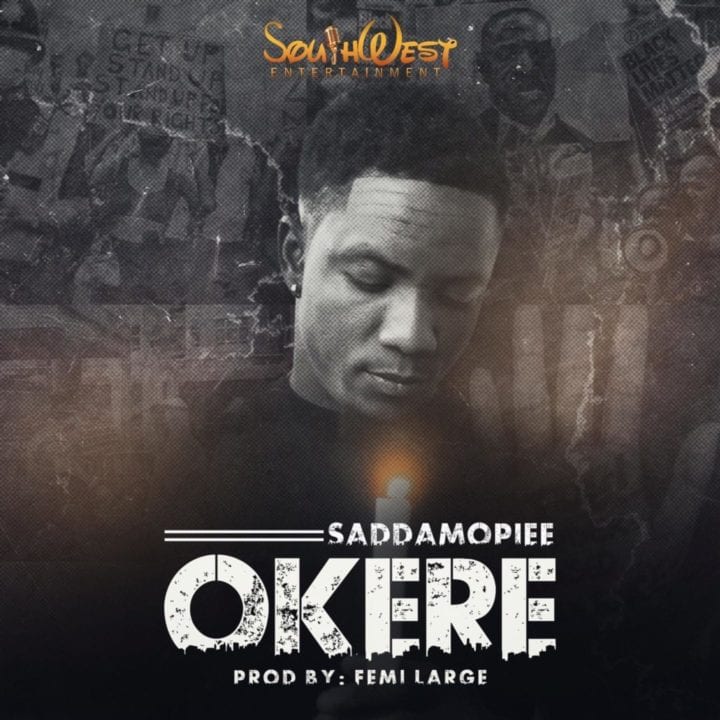 Saddamopiee returns with "Okere" after the success of his last joint "Sin Party" with Dj Buckz.
"Okere" is a song that reminds everyone going through hardship at the moment that there is still a great light at the end of every tunnel in as much as you are still alive. It's only over for the DEAD. Give thanks and don't quit
OKERE is a Yoruba word for (Its Nothing) which means no matter what you going through, Its nothing out of Gods favours.
Song Production Details
Okere was Shot in Hillbrow, Johannesburg South Africa. Hillbrow is an inner-city high population and unemployment slum; as a gesture to give up to the ghetto people.
Okere was Produced by Femi Large and was Video Directed by Kacube Creatives.
What are your thoughts about this song? Share with friends, and kindly leave your comments below, we'd love to read from you!
Get More Updates via Twitter - @Notjustok