Mo Eazy Releases New Single Titled "Kilogbe"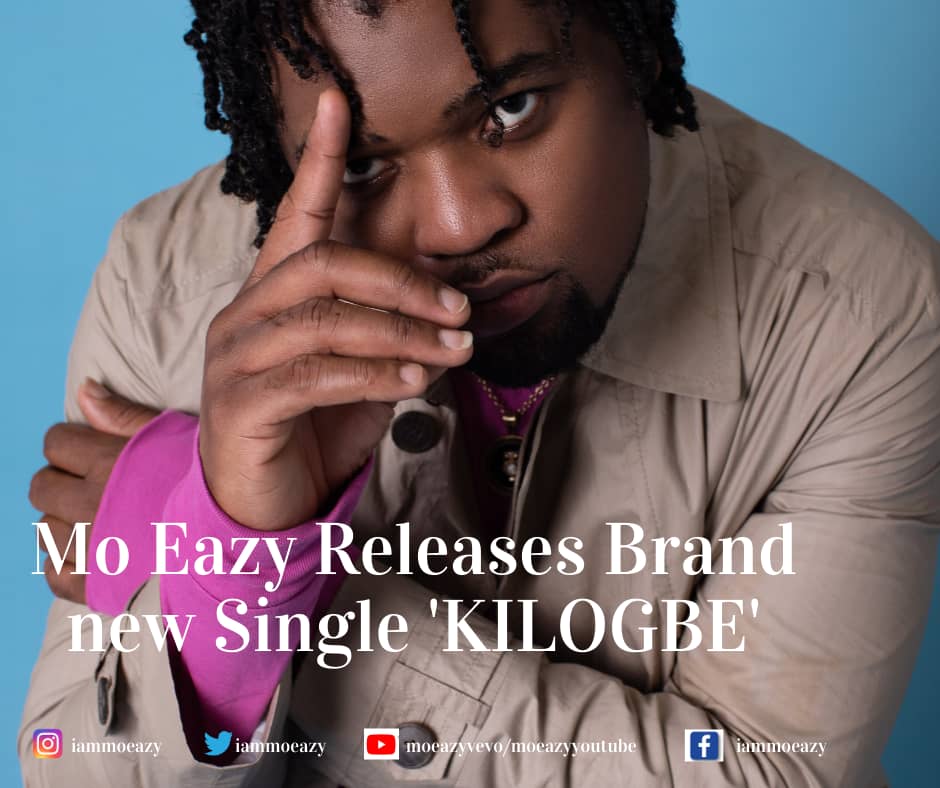 Uk Based rapper Mo Eazy returns with the release of his new single titled "Kilogbe"
Nigerian born  rapper  MO EAZY 'Moses Agboola' is revving up as he releases anther brand new single 'KILOGBE'.
'KILOGBE' has a melodious sound with a groovy feel-good and new skool vibe. It has a pulsating sound which re-enforces an unforgettable experience.
In this song, the Nigerian singer reveres women by preaching self-love and instilling confidence. In celebration of women across the world, this dance track will not only leave you spell-bound but grinning from ear to ear with excitement.
This club banger is produced by Twinbeatz who has also produced other hit tracks and featured projects to be released later this year.
In Yoruba language, 'KILOGBE' simply means 'what do you carry'? This hit track is out today, the 6th of November 2020 and it is available on all streaming platforms.
Social Media:
Twitter: @iammoeazy
Intagram: @iammoeazy
Facebook fanpage: IamMoeazy
Related