Kranium & Tiwa Savage - Gal Policy (Remix)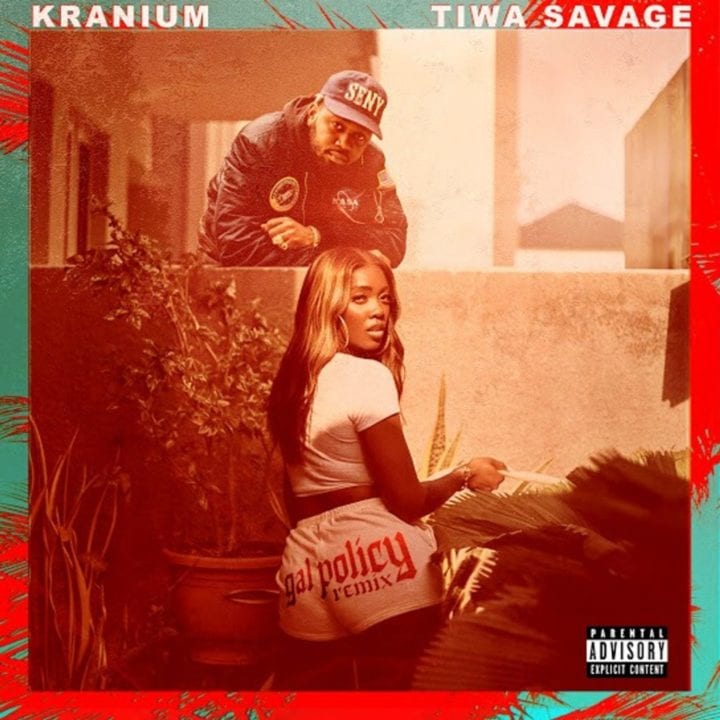 Kranium teams up with Tiwa Savage for "Gal Policy" remix
Highly gifted Jamaican singer, Kranium has released the remix of his previously released record entitled, "Gal Policy."
This time, he collaborates with the acclaimed number one African bad girl, Tiwa Savage who gave the joint the proper African spice that has been missing.
SEE ALSO: Kranium - Risky (Refix)
Furthermore, "Gal Policy" the remix, comes shortly after the release of his previous single, "Hotel" which features the African Giant, Burna Boy alongside American rapper, TY Dolla $ign.
Check it out below and share your thoughts.
Notable Lyrics
Some bwoy nuh have no life
How yuh have some gyal ah road ah style fi yuh wife?
Ah yuh yard?
Dem ting deh me nuh like
Lucky she nuh stab yuh wid ah knife
And some bwoy
Ah fuck some waste gyal ah road
Have dem ah chase her around
How di fuck yuh ah fuck some toad?
And ah walk up wid it inna crowd
Hey, no gyal me fuck cyan start no drama
Me mek mi gyal beat dat pon ah corner
Every mistress know dem policy
After nine o'clock she cyaan' call me
After me nuh idiot, ay
Related