Bethany Bola Thani - Alpha Omega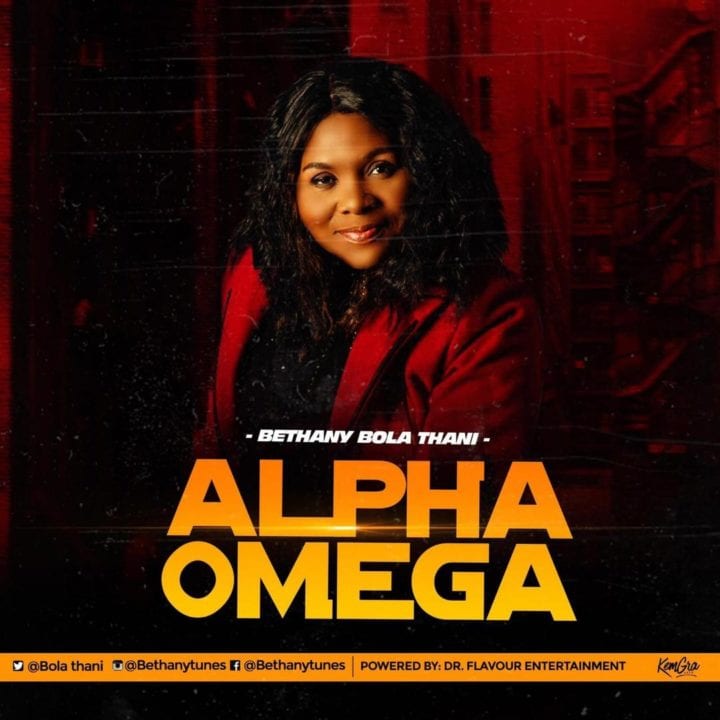 Bethany Bola Thani unwraps new worship single, "Alpha Omega"
Gospel singer and minister, Bethany Bola Thani has released a brand new single which she titled, "Alpha Omega."
RELATED: Mercy Chinwo - Satisfied (Album)
Inspiration Behind "Alpha Omega"
Challenges of life, disappointments, discouragement, delayed promises. The pit, the prison, down moments, hopelessness, ridicule and shame.
Can any good thing come out of Nazareth? Yes! You are an awesome God. Just like Jesus, the stone the builders rejected, he became the Chief cornerstone.
The Messages
Embrace your challenges; they were permitted by God to birth your greatness.
Let every doubt of man be your motivation. Success is your best revenge.
Stream below!
Notable Lyrics
We serve the God
Who's worthy to be praised, he will never fail
Oh glory to God
I serve a God of old times and seasons
 He will never fail, he's working it out for my good
He's my perfector
Oh yes he is resting his love
And I know he'll perfect it
Your mighty hands parted the red sea
The sun stood still and the moon stopped