Gospel Artist, Saint D Preaches About 'First Flight, The Rapture' | LISTEN!
SHARE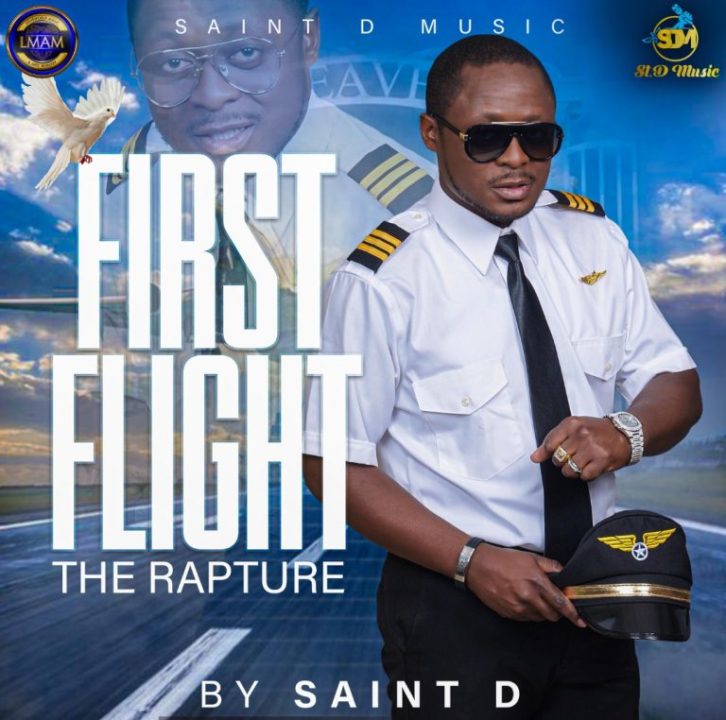 Greatness is here as global Superstar Artist, Saint D drops a smash hit called "First flight the rapture", the first track off his latest album.
The singer, Songwriter and multi-talented performer is a three time Awards winning Gospel singer and minister. Born in Buea, the southwest regional capital of Cameroon, Saint D obtained his B.sc in Political Science and Public Administration from the University of Buea in 2008 and B.sc in Marketing and technical management from ENSET University Douala-Cameroon in 2016.
He's music is a catchy, with feel-good vibe that will left you soul instantly.
Saint D remains a beloved figure in the world music space, maintaining a strong, and loyal fans across the world.
He intend to serve one of the best projects this year, an evergreen body of work. He is currently putting all his best into the new project.
Get familiar with the name, download, stream and enjoy.
ABOUT SAINT D
Saint D just released his second album titled
 *First flight (The Rapture)* . The Cameroonian-USA CMUS* based 3 time award winning gospel artist dedicated these tracks as a celebration and revival to everyone out there being born again or not. First Flight (The Rapture) is a 14 tracks album with producers from different continents of the world ***
Saint D describes First Flight (The Rapture) as a tool for reaching out to the world in these last days. The entire project is a full elaboration of the Book of Genesis to Revelation.
First flight (The Rapture) is It is a gift to God and a channel of salvation to the world. It consist of many different demographics. It is a beautiful piece of work. "So excited". Just the album we need for this period as it will remind you to keep your faith in God no matter what.
Thank you for sharing and let them know Jesus is coming soon. Have a blessed day!!!
IG: @saint_div
FB: Saint D
Twitter: Saint D
TikTok: @saintdmusic
YouTube: Saint D Music