DanLil and J Molley Combine To Deliver Banging New Tune titled 'Rara'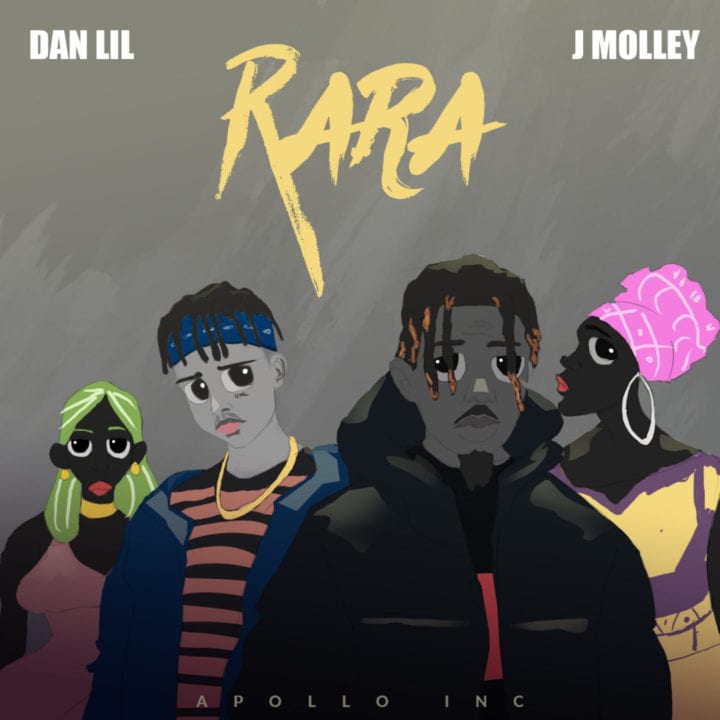 Danlil, the rising Nigerian talent, is currently riding high with his latest single "Rara", which features South Africa's singer/rapper 'j molley', Both acts join heads together to make this song a pure vibe.
Danlil recently dropped an EP entitled 'Sold my Soul', which has gained a wealth of international recognition and amassed an epic amount of streams around all platforms, including Spotify. The EP also features Djocy Santos (Cape Verde) who meticulously assembled exclusive tracks and remixes, Ep gained over 7million streams across all platforms within 9months.
The EP topped the iTunes world chart for 24hours and also peaked in countries like Spain, USA, Nigeria, France and Turkey. Danlil has also featured on a track by the American Producer 'legacybeats', who has credits from the likes of Lilkeed, Lilgotit and more, which has given his brand more momentum.
The track solidifies Danlil's signature sound – powerful vocals paired with an eclectic fusion of afro-pop, urban, and Afro flavors –
Throughout the song, Danlil is at the top of his game in terms of lyrical content, style and delivery. His vocals are pure class. He has a gift for using the mid-range of his tenor, which is always clear, well enunciated and controlled. Starting with the impressive cover artwork, the all-round package of "Rara" is impacting from the first look. And, indeed, it gets better as you go along.
Danlil's highly praised lyrical prowess comes to the fore. You really have to focus on every word of his forthright lyrics, which are delivered on top of a rhythm that he rides in a seemingly effortless way. Musically and vocally the song shows the glorious breadth of Danlil's talents. And moreover, his ability to build accessible narratives coupled with a stirring performance. Danlil is clearly a driving force on "Rara"
This project was Produced by Egarboi, Mix and Mastered by Stg
You can all connect with:
Danlil
Instagram@Therealdanlil1 | Twitter @Therealdanlil1
J molley
Instagram: @hoodpharmacist | Twitter: @jmolleyofficial
CLICK HERE TO STREAM MP3 OR DOWNLOAD AUDIO
Related