Carolyne Naomi & Tolu - Bamijo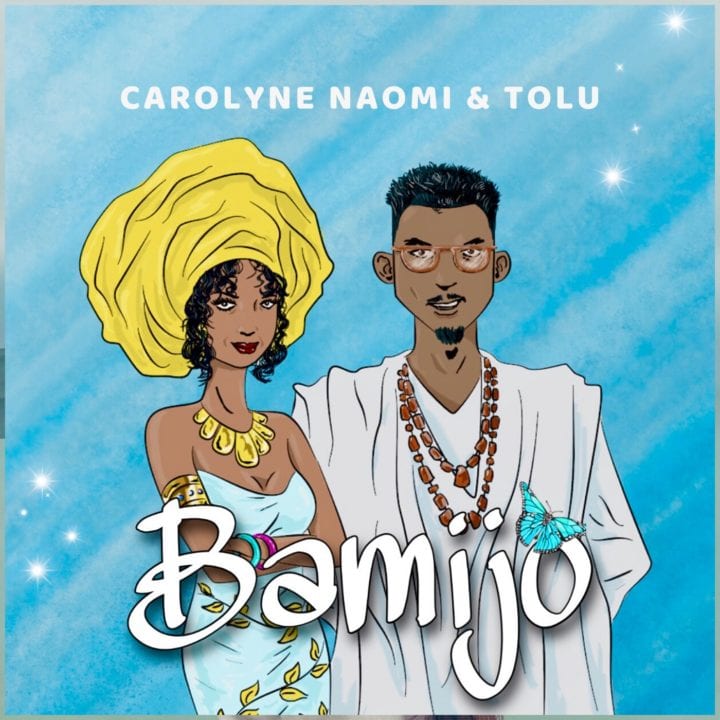 Carolyne Naomi and Tolu forces on "Bamijo"
Multitalented-Nigerian, Afrobeat artists, Carolyne Naomi and Tolu, teamed up from their past MTN Project Fame seasons for a duet song titled - Bamijo.
The inimitable Tolu returns with his latest offering teaming up with versatile vocalist, songstress, and performer Carolyne Naomi – in an invigorating new single entitled "Bamijo (Dance with Me)."
The new track, produced by the hit-making star - Tolu himself - and mixed and mastered by Dr Sancty for 1717 Studios, is the first official single from a series of collaborations between Carolyne Naomi and Tolu.
RELATED: King Bernard - DOH
Carolyne Naomi, born and raised in Lagos, known as "the guitar girl" picked up a guitar as a teenager; with her new instrument, she wrote more songs, performed on different stages, becoming a contestant on MTN Project Fame. She has shared the stage with international acts – Burna Boy, Wizkid, Yemi Alade, and many more.
Tolu, a consummate entertainer who has worked with Afrobeat giants like Don Jazzy, on singles like Ifemi and My Lover and sang with Tiwa Savage on his Christmas single Silent Night; has carved a niche in the industry with the blend of R&B and indigenous Afro sounds.
Check it out below and share your thoughts.
Notable Lyrics
The gbedu is in my heart o
Is in my heart o
The gbedu dey scatter my brain o
Scatter my brain o
If music be the food of life
Related