Qdot Impresses On Debut Project "Alagbe"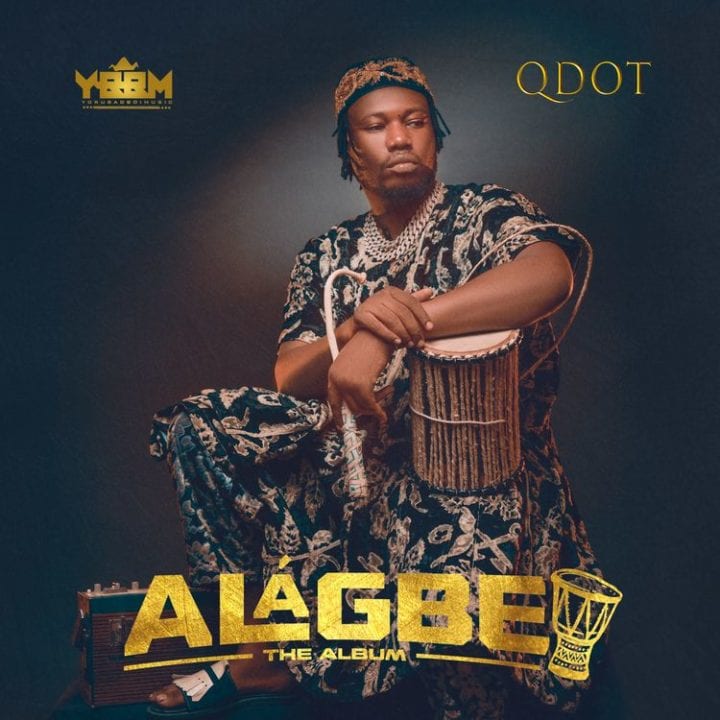 Indigenous singer & songwriter, Qdot has just released his much awaited debut album titled "Alagbe".
It has been a long time for Qdot, a serial hit maker and respected musician in the indigenous space of south west Nigeria. He has churned out hits year in year out and it was about time he stamped that legacy with an iconic project and boy did he deliver so well.
Qdot on Alagbe had a song for every mood as he switches into a variety of sounds and genres, delivering 17 songs. Albums of this length have become a thing these days and when they majority sound so good, you can't fault it.
Alagbe has features from 9ice, Pasuma, Zlatan, T Classic, Jaywon, Niniola,
The album out right now on all digital stores and its getting a lot of attention. do check it out.
My Picks? - Moriamo, Dance, Ewe, Gbeja. .  i can go on and on but just take a listen below.