Afro B ft. Yemi Alade - Melanin (Remix)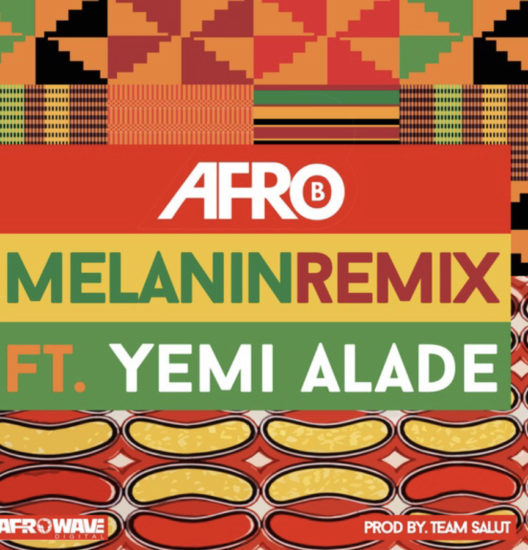 Overview of Afro B ft. Yemi Alade - Melanin (Remix)
Highly talented Ivorian and British singer - Afro B, starts the year with the remix of his previous single dubbed "Melanin" which recounts his love for dark-skinned women. Afro B features top Nigerian music damsel - Yemi Alade, and Team Salut gets the production credits as usual.
Check it out below!
Notable Lyrics From Afro B ft. Yemi Alade - Melanin (Remix)
Girl you bad, you be bad pass El Chapo...
Mexico, odo ye wu'eh...
Jolie beautiful, you be bursting my brain...
Eeeeeh nana eh...
Give me your love your love your love, give your love to me...
Love to me, cherie be my queen...
See this your body o, is worth more than my money...
My money, oh my mela mela mela...
For more info, tracks and videos check out Afro B NotjustOk page and Yemi Alade's NotjustOk page
Get the latest updates as they drop via Twitter and Facebook