The first time I stumbled upon the White Nigerian was via a youtube video where he was spitting pidgin english fluently; that definitely took me by surprise. At the time, I had no idea he was an artist.
Anyway, here is the remix to his 1st single Takarawa JJC & Terry Tha Rapman which originally featured only JJC . If you have heard the original, you will notice that it is a bit more fast paced. Just in case you have not heard the original version of Takarawa, you can check out the video below and groove to it after vibing to the remix.
White Nigerian aka Mr Jammal is a 23 year old graduate with both a Bachelors and Masters degree in Global Management. He joined the entertainment industry in 2010 after being discovered on YouTube. His first performance was in the presence of over 5,000 people at AY Live in London's 02indigo. Since then White Nigerian has performed in different shows including AY Live (London, Abuja, Lagos), Lord of the Ribs with Basket Mouth in Abuja, Nigeria @ 50 in Trafalgar Square, London, P-Square's Album Launch in Lagos and many more. While many think of White Nigerian as a comedian, he is much more. He recently collaborated with JJC and released "one of Nigeria's best" club songs of 2011 rapping in both Hausa and Pidgin English. The new single called "Taka Rawa" was just released, yet is already getting a lot of attention nationwide. With his new song, his unique appearance, and his command of Pidgin English and Hausa, he is rumored to be the next biggest thing in the Nigerian entertainment industry.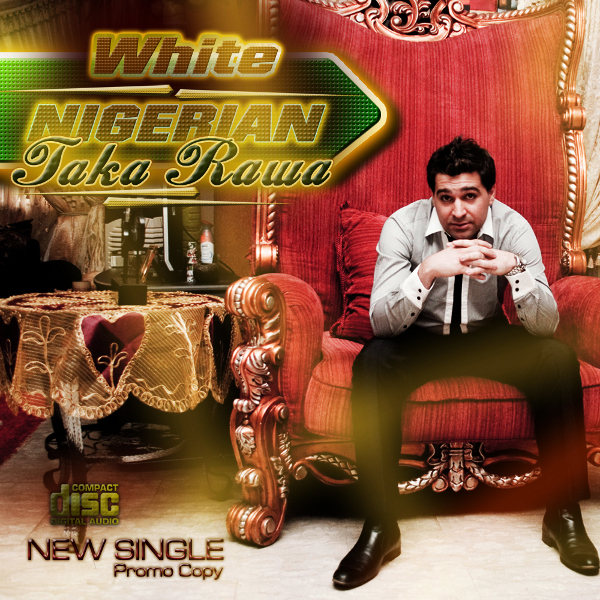 [audio:https://www.notjustok.com/wp-content/uploads/2012/01/takarawa-rmx_NJO.mp3|titles=takarawa rmx_NJO]
Original Video
[youtube]http://www.youtube.com/watch?v=rNM9_8J3cf0[/youtube]