Here is a new track from Finesse Entertainment signed artist, T-Rex titled Head Wan Blow
"'Head wan Blow' is an experiment," the lyricist explains slowly. "There are many things a lady can do to you, and one of them is blow your mind or head in this case! This song is paying respect to that, he adds. The song packs a few punches with the ladies using lines like 'Omoge which level? You too hot u wan replace devil? You wan use black smoke kill kettle… nne be careful'

T-Rex who got his stage name from a blend of Tony and the dinosaur predator Tyrannosaurus Rex has been part of Nigeria's underground Hip-Hop culture. Born to a police officer father and a mother in academics, the young Tony had a military styled upbringing, living in the police barracks during Nigeria's military regime. He has a B. Sc in Electrical and Electronics Engineering from the University of Lagos.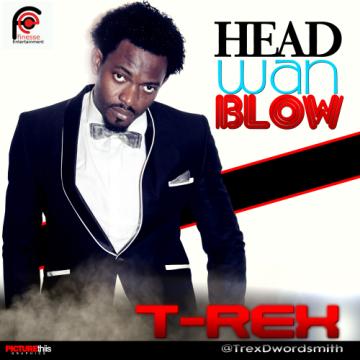 [audio: https://www.notjustok.com/wp-content/uploads/2012/10/T-Rex-Head-Don-Blow1.mp3]