Nyja is a Naija female MC who grew up in Raleigh, North Carolina. She has been rapping since she was 11 years old and recently dropped a Gbono Feli freestyle a while back. (I never posted it, along with freestlyles from other artists to avoid the Gbono Feli freestyles trend from getting annoying on the blog)
Here is her first official single called Bix Gels produced by Sazzy; the video for this song should be out some time in May.
This song is kool mainly because of the beat and the hook, but I feel like the lyrical content could have been better. Let me know your thoughts.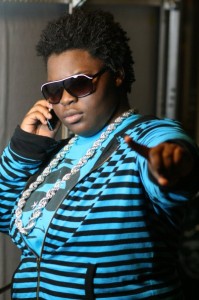 [audio:https://www.notjustok.com/wp-content/uploads/2009/03/bix-gel-final.mp3]
Bonus: Gbono Feli Remix
[audio:https://www.notjustok.com/wp-content/uploads/2009/03/nyja-don-gbono.mp3]