In the last 18 months, Maleek Berry has emerged as one of the best Nigerian producers in the United Kingdom. To know a bit more about the talented producer/songwriter, read the write-up below.
More importantly, listen to Maleek Berry's new single "The Matter" featuring starboy Wizkid, who's currently putting finishing touches to his hugely anticipated mixtape in London.
The joint is as messy as it gets. I see DJs and radio stations hopping on this tune right away.
"'The Matter' is the debut single from music producer/songwriter Maleek Berry. This addictive club anthem is set to feature on a huge project in which Maleek Berry is working on with Wizkid.

Maleek Berry is not exactly new to the game as he has produced some songs for other artists in the past such as Sinzu and Davido's hit song "Carolina", not to mention 3 songs on Davido's debut album O.B.O, making him one of the newest most sought after producers. The young producer is set to make his mark in the music industry with this new project, which will feature the best and biggest artists in the industry. With a song like "The Matter", there is no doubt that he is definitely off to a good start. Be on the lookout for more of Maleek Berry this year."
*O.O*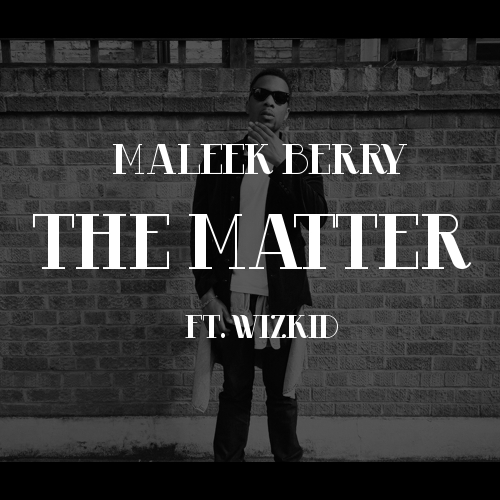 Produced by Maleek Berry [DOWNLOAD]

[audio:https://www.notjustok.com/wp-content/uploads/2013/01/Maleek-Berry-The-Matter-Ft-Wizkid.mp3]