Mark your calendars!!! The W Experience drops on Monday December 14th!!!
For those who have been under a rock, and didn't know, the release of the most anticipated R & B album of 2009 is only 3 DAYS AWAY! And it will be made available for immediate purchase right here on notjustOk.com starting at 12:01AM on Monday. Meanwhile, treat yourselves to the latest bout of leaks off the album.
The Lagos Party Remix features some of the major players in the industry: Naeto C, D'Banj, Muna, 9ice,  and eLDee! (I doesn't get much bigger, does it?). A killah track, if you ask me. Tanker features Wizkid, one of the most promising acts in the industry, and it's also produced by K-Solo, a Super-Producer in that specific genre.
Ok, so I've heard the album in its entirety, and I can tell you every track is single-worthy. Heavy is an understatement!
*O.O*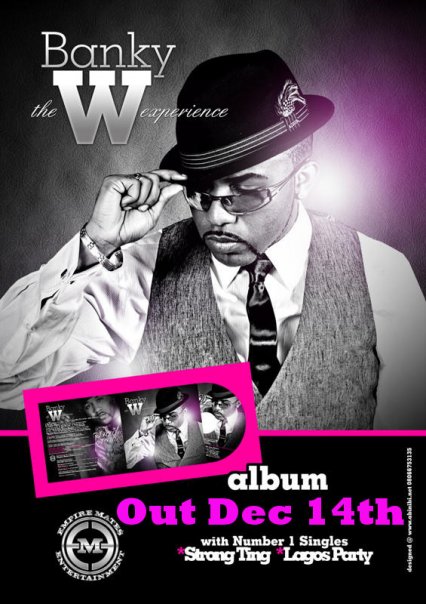 Lagos Party Remix ft Naeto C, D'Banj, 9ice, eLDee and Muna.
[audio:https://www.notjustok.com/wp-content/uploads/2009/12/14-Lagos-Party-Remix-feat.-Naeto-C-Dbanj-Muna-eLDee-9ice.mp3]
Tanker ft Wizkid (Produced by K-Solo)
[audio:https://www.notjustok.com/wp-content/uploads/2009/12/07-Tanker-feat.-Wizkid.mp3]