London Carnival is coming soon and the good folks at Cokobar are bringing your favorite artistes to perform in the UK for the Afrobeats Festival. Superstar WizKid, Oleku master IcePrince and the larger than life Twins, P-Square will be performing live on Carnival Sunday at the HMV Apollo, Hammersmith London.
If you are able to answer the questions below, you stand a chance to win 1 free ticket to the concert. We will be doing a similar competition once a week until the week of the event.
[youtube]http://www.youtube.com/watch?v=0LaezTL3cwY[/youtube]
The Rules
You must be in the UK and be able to attend the even on August, 28th 2011.
Send all Answers with Subject Line Afrobeats Festival ft PSquare, WizKid & IcePrince to giveawayatnotjustokdotcom
Questions:
Complete the missing lyrics to WizKid's Scatter The Floor song (Track 3) off his Super 'I'm feeling you and the way you move and _________ buy you all you choose'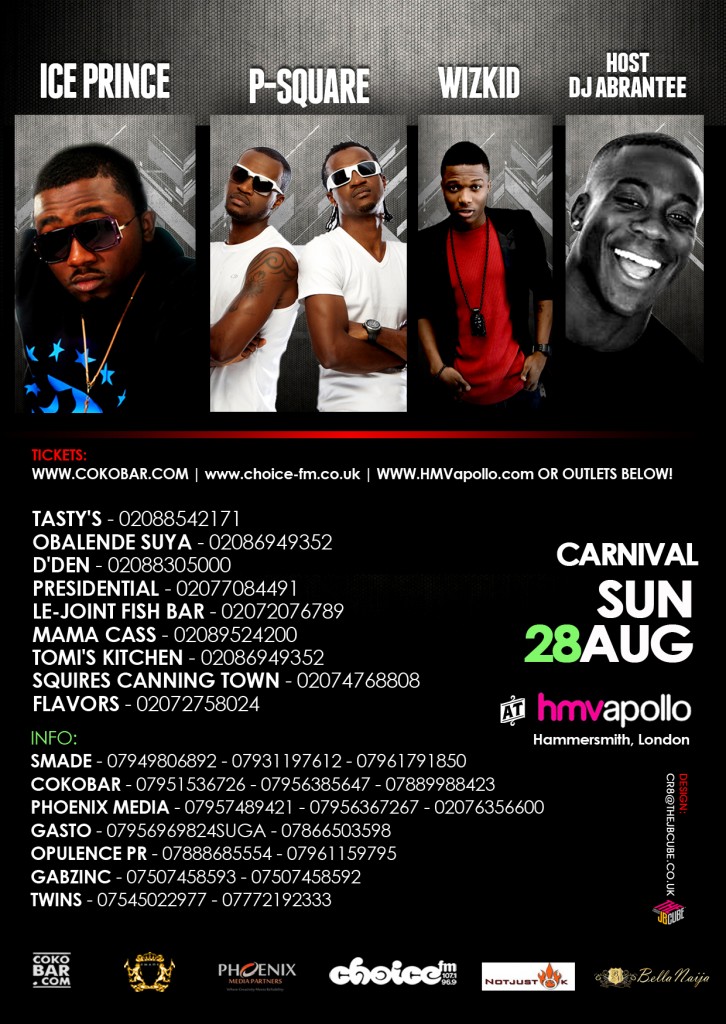 Watch out for next week's competition which will be an question about IcePrince so do your due diligence all week.