Our winner emerges after being shortlisted in our top 10 themesong entries whereby the readers have voted for their favourite theme song entry. Once again we would like to thank all of our entrants and thank you to everyone who voted.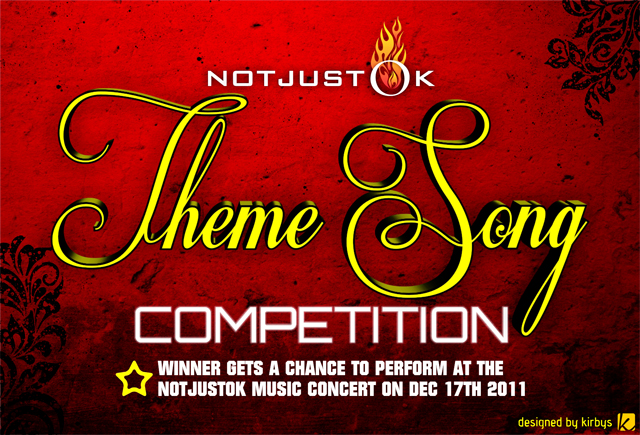 We are excited to announce the winner of our Theme Song competition:
Temy T – I'm OK. I'm Not Just Ok
[audio:https://www.notjustok.com/wp-content/uploads/2011/12/IM-OKIM-NOT-JUST-OK…..mp3|titles=IM OK,IM NOT JUST OK….]
Temy T will have the opportunity to perform live alongside Nigeria's biggest artistes at the very first Not Just OK Music concert this Saturday December 17, 2011 at the GET Arena is Lagos.
Tickets may still be available on ground (in Lagos) at select locations, such as GET Arena, Genesis Deluxe Cinema, Ozone Cinema, Swe Bar and The Place
Congratulations to our winner and we look forward to your performance!