notjustOk hype will feature (or may be not) the future heavy hitters in naija music. Any material featured in this category will be from unsigned or up and coming Nigerian/African, artists/rappers/producer/record label that
contain nothing but promising content. There will only be a post a month in this category.
If you have or know of anyone's music that you feel is a hit or any good, please send an email to notjustokmusic with a link to their page or where I can download the song. ***If you can email me the song, please be sure to zip it first before sending it as an attachment***
notjustOk recently caught up with Nigerian Rap sensation, Vector, all the way from Lagos. This is a summary of how the conversation went down.
Tell us a little about yourself. Who is Vector The Viper?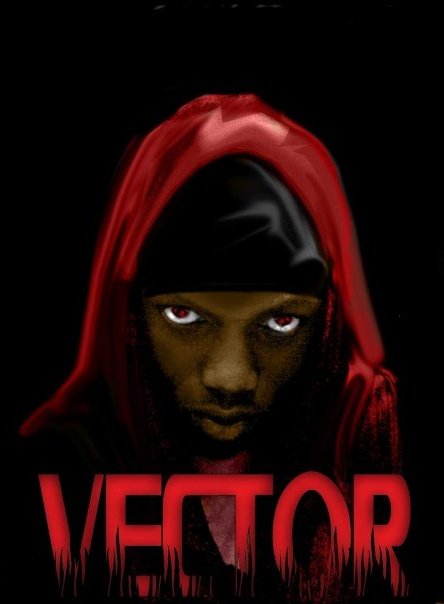 Vector is just a simple short guy with a very big mouth. Okay, maybe I lied on the short part. I am 6'3." My real name is Ogunmefun Olanrewaju David (thus goliath is in trouble again!) I attended St. Gregorys College, then the University of Lagos, then "street university" where i met alot of "crazy lecturers." I graduated last year with a Bachelors degree in Philosophy. It's hard to want to influence rap with philosophy intentionally. But I dey try make people know say I go school small. My life has been basically R. kelly and Jay Z – best of both worlds.
Speaking of your life being like "R. Kelly and Jay-Z," please, explain. What are the 2 worlds u speak of?
Best of both worlds – Street and Neat.
…and speaking of Jay-Z… I'm sure you've heard that a million times. You even acknowledged it on your track "I Love You Nigeria"…
– even tho I sound like who I do sound like, I'm still Nigerian -.
What do you say to that?
[laughs] It is what it is. And I'm full enough not to bite. I'm not a hungry rapper. Jay is Jay. VEC is VEC.
Is it safe to say Jay-Z is your main influence?
I like too many rappers. Jay is on top of the list 'cos I think I grab first hand where he's coming from with his lyrics mosta the time.Then there's Ludacris, Mac 10, Ice Cube, Mo thugs, maybe Lil Wayne. Lol. dem too much. But like I said, Jay is on top of the list.
I understand Shogon produces most of your joints, and you also produce a few. Tell me this: who produced "I Love You Nigeria?"
meeeeeeeeeeeeeeeeeeeeeeeeeeeeeee!!!!!!!!!!!!!!!
Vector ft. Shogon – I Love you Nigeria
[audio:https://www.notjustok.com/wp-content/uploads/2009/06/vector-the-viper-i-luv-you-nigeria.mp3]
Are you currently signed on to any label?
I'm trying to work out a partnership that will blow many minds off. I'm partnering with some boys that can pull it off, and it will be with Shogon. Basically, Timbo and Justin (only mine will be with Blaze).
What if a Record label like "Mo Hits" or "Storm" comes along, and tries to scoop you up… would you instantly turn them down? Or would you be ready to talk business?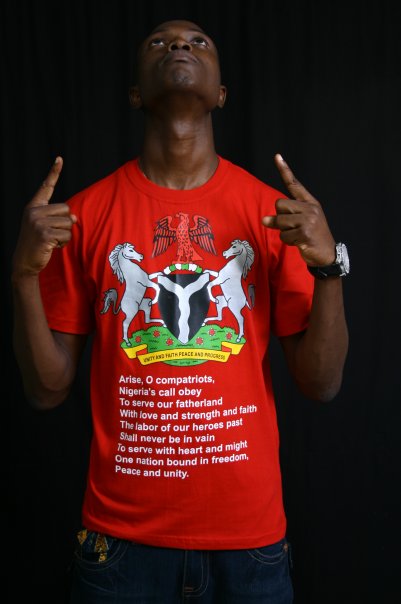 Mo hits? I don't know about that. I am sort of the most envied kid around and feared for no reason. Storm wont sign me if we were both deaf. We have a short history that became a mess. Remember the nairaland thread? I have become the guy that threatens many rappers. I am just keeping it real.
So, the threats on your life/career never existed, right?
It was an eavesdropped rumour from someone who thought he had to make it known. Obi (Asika) must have said anything really. I couldn't care less. He sees me and still hails. We greet. I dont have any rift with Naeto C. Neither do I have any issues with Ikechukwu
Will you say all is well between you and (Storm Records CEO) Obi Asika?
Surface? Yes. In-depth? I can't say. I am me – down to earth like a worm.
I heard you on Paul Play (IK) Dairo's track as well as Bigiano's Shayo remix. How did you get on those joints? 'cos it seems, to an extent, you're still underground.
[laughs!] Lets just say I have people looking out to reach me. Lol. Paul Play – Good man! I met him through Ayo Rotimi though he met me first on the demos. Bigiano – Cool kid! Met him the same way.
Vector Medley – Includes cuts from Shayo Remix, Omo-Ele and Smokin' (DJ Anthem)
[audio:https://www.notjustok.com/wp-content/uploads/2009/06/vector-medley.mp3]
What are you currently working on @ d moment? Any albums? mixtapes? wuts d deal?
Vector and Shogon the VERSUS(VS) project then immediately, an album.
Your boy, Frijos, has leaked a good number of your joints online. Will you keep leaking them that way? Or are you gonna halt for a sec till the "mixtape" drops?
I guess I'd have to halt if I want to make money off them. Although I could keep dropping. There's more where those came from.
Word on the street is that you're good at delivering dope freestyles. What's your CV on freestyle battles?
I've done more kills than death. My CV? Its simple: Crucify Venomously.
I heard you've torn Unilag apart.
No! I put it together. I have more friends than enemies over there. I am respected for the courage I try to give. I don't mock the deaths I cause. Rather, I give them a Nazareth Lazarus chance. And guess what… they rise back and become better.
Any last words?
I ain't dying yet!
Vector ft. Benny P – Nerve 'n' Bones
A Ben Foster Production

[audio:https://www.notjustok.com/wp-content/uploads/2009/06/vector-nerve-bones-notjustok.mp3]