notjustOk hype will feature (or may be not) the future heavy hitters in naija music. Any material featured in this category will be from unsigned or up and coming Nigerian/African, artists/rappers/producer/record label that
contain nothing but promising content. There will only be a post a month in this category.
If you have or know of anyone's music that you feel is a hit or any good, please send an email to notjustokmusic with a link to their page or where I can download the song. ***If you can email me the song, please be sure to zip it first before sending it as an attachment***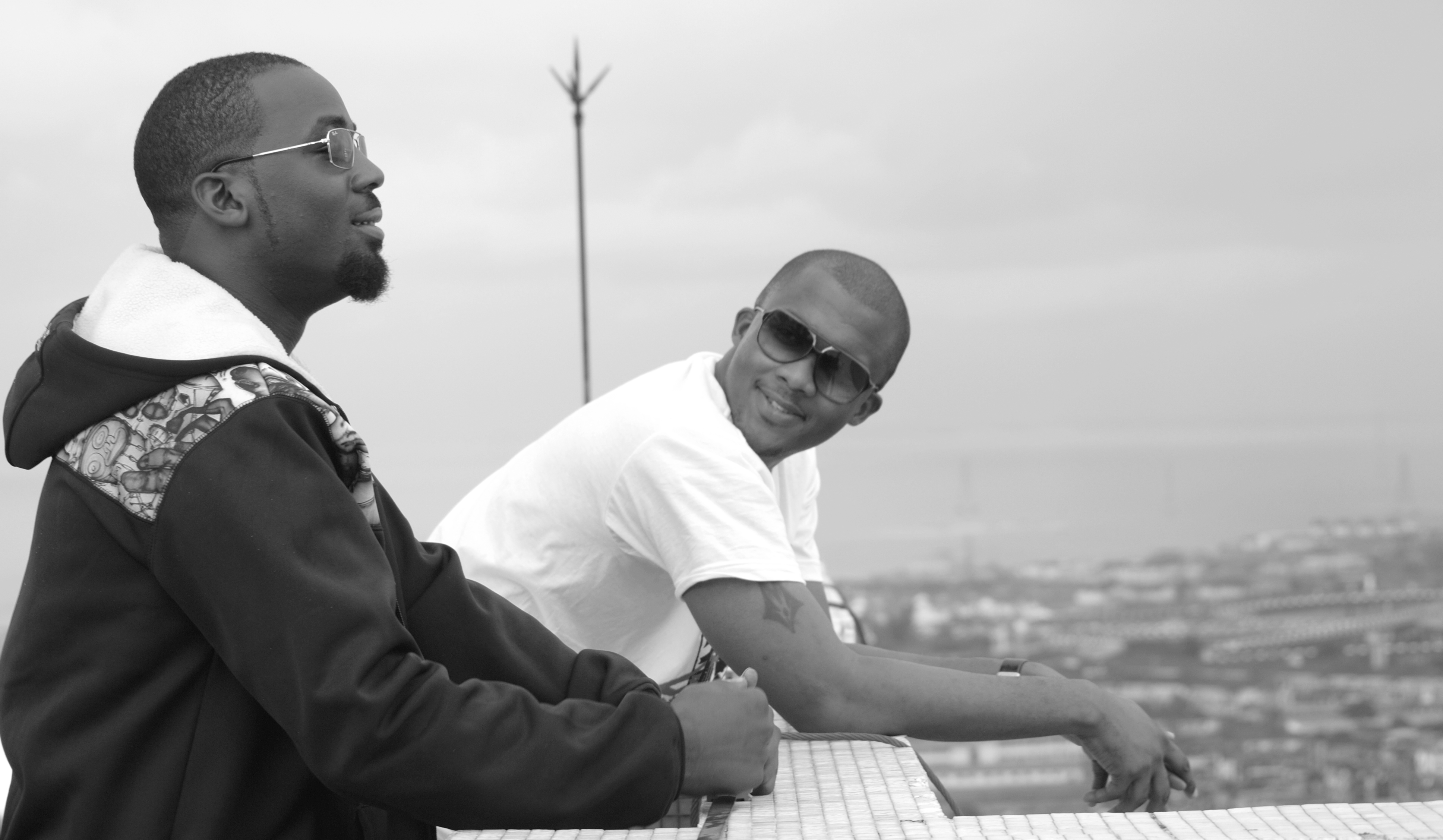 L-R Gho$t and Tech (Pic by Aisha Augie-Kuta)
notjustOk recently conversed with Show Dem Camp (SDC)!!!

1. Tell us who makes up Show Dem Camp the group; how did you guys meet?
Tec: Show Dem Camp is Ghost and Tec, and we actually met at university when people brought me to battle Ghost. I had just moved to university in England that was known as "Little Lagos" (Laughs) and a few people there knew I rapped previously. I guess Ghost was like the local champion (laughs) at the time and they took me to challenge him. It was a crazy battle and I think he just edged it but there was a mutual respect between us and we started making music together from there.
2. How long have you been rapping and why the name Show Dem Camp?
Ghost: I have been rapping for about 8yrs now just for the love of it. Tec and I always did stuff under a different name and put it out there. We had good feedback but we had side hustles as well as an education to handle.
Tec: Yeah…we went by a number of different names and have been through a number of different situations. We used to be known as the Loose Cannonz and then we had the whole BlackBoyDown movement whilst in the UK. We had moderate success whilst out there from being featured artists on BBC radio 1xtra to being signed to a major label. Yet the plan was always to come back home, not even just for the music but in general to live and follow our entrepreneurial spirit and we moved back between 2007 and 2008.
Show Dem Camp is the new movement and is basically us "showing people" our vision and dreams materialize. Showing our families, showing the skeptics and doubters and even the haters (laughs) that we can create our own futures and make a success out of it.
Atarodo ft Juwonlo

[audio:https://www.notjustok.com/wp-content/uploads/2009/07/atarodo-sdc-ft-juwonlo.mp3]


3. When did you decide to make this a career and why?
Ghost: Well the idea of doing something you love and getting paid for it is always appealing but it's a tough decision. I have always wanted to put out material and rep Nigeria as an mc. I have other aspirations too so it's a juggling act. We decided to take it to the next level because we felt we had something to offer to the game. We had a voice and wanted it heard period. Not to mention the fact that the hip-hop scene in Nigeria was picking up quickly. I mean the likes of Mode 9 repped the underground scene but people like Naeto C really opened up the market with tracks like "kini big deal". So he was the guinea pig so to speak…then M.I took it up a notch. Now the next "new thing out" has to step it up again.
4. Since your return back to Gidi how have things been working out and when is the album dropping. Are you guys currently signed with a record label?
Tec: Things have been….real. (laughs) Yeah I think that's the best word to use. We've been fortunate enough to get a lot of love from the industry and people who see our vision, from other young entrepreneurs to other artists who are feeling the movement. We are working on the album right now and it should be out, Lord willing, in December 09.
The album is coming out under Show Dem Records which is our own record label and definitely a label to look out for in the future. We are officially launching the label this summer and are going to revolutionize the way record labels operate in Nigeria. We have got a few talented artists on board already but we'll announce those at the launch.
Ghost: At this stage of the game, and with our other business interests it would make no sense, either financially or otherwise to sign to a label and not do it ourselves
[audio:https://www.notjustok.com/wp-content/uploads/2009/07/yawa-on-the-dancefloor-radio-edit-ma.mp3]
5. "Yawa on the dance floor", a nice party track, was received well on notjustok what should we expect to hear on the SDC album? Do you have any features on the album?
Tec: "Yawa On The Dancefloor" and "Tell Me Nothing" ft Tajie are good buzz tracks that are getting a lot of heat in the clubs and on the radio out here and we put that out to warm things up.
The album is "next level" I swear. We've already got about 50 songs done and are still recording. We have been fortunate enough to work with some very talented artists on this project. People like Tuface, Sound Sultan and M.I have come through and blessed tracks and my personal favorite is a record with Nneka and Mayd we've got called "keep your eyes on me" that will definitely be on the album. We've got a producer in the UK called Show N Prove who has crafted most of the tracks as well as dope Nigerian producers like Ikon, Spanky and Shogun

6. I need to ask you this question being that there are so many rappers in the Naija rap game now. What would you say is unique to SDC compared to all the other rappers in the rap game?
Ghost: I mean….we are different people first and foremost so our swag, lyrical content, hustle and perspective on life is different. Also I think from jump people will recognize that we cant be placed in a box. So I guess what we have that is different is that there is no other Ghost n Tec in the game. SDC is a brand different from the others out there. We set precedents, never follow.
Tec: Yeah everything that he said (laughs)
Flygerians ft Lucci and Blakk
[audio:https://www.notjustok.com/wp-content/uploads/2009/07/flygerians-sdc-ft-lucci-blakk.mp3]
7. Do you guys have anything else to tell the audience?
Ghost: Talk is cheap….Watch this space.
Tec: Shout out all the people who have shown support since day one and people who are just beginning to overstand the movement. And much respect to our predecessors and peers who are trying to take this music thing to the next level