notjustOk hype will feature (or maybe not) the future heavy hitters in naija music. Any material featured in this category will be from unsigned or up & coming Nigerian/African, artists/rappers/producer/record label that contain nothing but promising content. There will only be a post a month in this category.
If you have or know of anyone's music that you feel is a hit or any good, please send an email to the official notjustOk email with a link to their page or where I can download the song.

Real Name: Osaretin Osabuohien.
Hometown: Benin City, Edo State.
Beats/Productions By SARZ
JahBless ft Reminisce & Lord of Ajasa – Jooooo oh!
[audio:https://www.notjustok.com/wp-content/uploads/2010/06/JahBless-Joo-oh-NJO.mp3|titles=JahBless – Joo oh (NJO)]
Iceberg Slim ft DaGrin – I Made It
[audio:https://www.notjustok.com/wp-content/uploads/2010/02/01-I-Made-It.mp3]
Steel – Omoge
[audio:https://www.notjustok.com/wp-content/uploads/2010/06/03-Omoge.mp3|titles=03 Omoge]
Rugged Man ft Vino – Sanwo
[audio:https://www.notjustok.com/wp-content/uploads/2010/03/Ruggedman-Sanwo-_Pay_-ft.-Vino.mp3]
It's with great pleasure we bring you the notjustOk Hype for the month of June, a Producer-Extraordinaire by all standards with a plethora of hits to his name…. SARZ!
For the core members of the industry (artistes and other producers alike), SARZ is already an established brand who happens to be one of the go-to guys if you're interested in making hits. For those who have followed Nigerian music in detail over the last 2 years or so, you must have heard the phrase "Sarz on the beat" on several songs. And for the rest of you, the emergence of DaGrin's "Kondo" as a nationwide hit single must have been your formal introduction to SARZ! Here's a brief interview which will give you guys a bit more insight into SARZ's craft. Read on…
How did you start making beats, and when did you realize you could actually make a living out of music production?
I stumbled into production by mistake. I've always loved music though… like I can remember a beat detail for detail after I hear it. So, the love I had for music made my interest in production grow strong. Since then, I've been improving by the day! I started producing from scratch (not professionally) in 2005.
So, you've basically been in the beatmaking business for around 5 years now. What song would you consider your first hit production?
The first big act I produced for was Lord of Ajasa with the song "See Drama" in 2007, if I can remember correctly.
Lord of Ajasa – See Drama (2007)
[audio:https://www.notjustok.com/wp-content/uploads/2010/06/See-drama.mp3|titles=See drama]
Who are/were your musical influences/idols (both artistes and producers)?
Timbaland (then). I loved/love anything that has bounce. Dr Dre, Neptunes, Swizz Beatz (presently), Ryan Leslie, Jay-Z. I love Kardinal Offishall! That guy is fire, man! I like alot of people. I can't mention all of them.
If you had to work with 1 local act and 1 international act, who would they be? (your ideal candidates to tear down your beat)
Hmmmm… it depends on the direction or genre of the beat I'm producing. For a fast-paced dance rhythm kinda beat, Wande Coal or Shank… i'm not sure. Infact, I want to work wit Wande (Jazzy, how far?). If it's Hiphop, Ludacris or Busta Rhymes. It's hard to choose.
Shank – King Kong
[audio:https://www.notjustok.com/wp-content/uploads/2010/06/Shank-King-Kong.mp3|titles=Shank – King Kong]
You've laced beats for several artistes thus far. Who have you enjoyed working with the most, and what was the experience like?
Honestly, I do not enjoy recording sessions. They make me dizzy. What I like are freestyle sessions where I play a beat and an artiste just freestyles on it. It helps create crazy ideas for the song. By the way, I like to take my time to get the song right, but some artists don't have the patience and what it takes in general.
So, basically, you create your beat, then the artiste makes a song in line with the beat?
Well, if the artist is comfortable wit that. I'm a flexible person. I'd give 'em what they want in my own way. If they come with a song, I'd make a beat with my idea for the song. It might not be totally the same with the artiste's. But we'll work it out.
Tillaman – Fori Fori
[audio:https://www.notjustok.com/wp-content/uploads/2010/06/Tillaman-Fori-Fori-NJO.mp3|titles=Tillaman – Fori Fori (NJO)]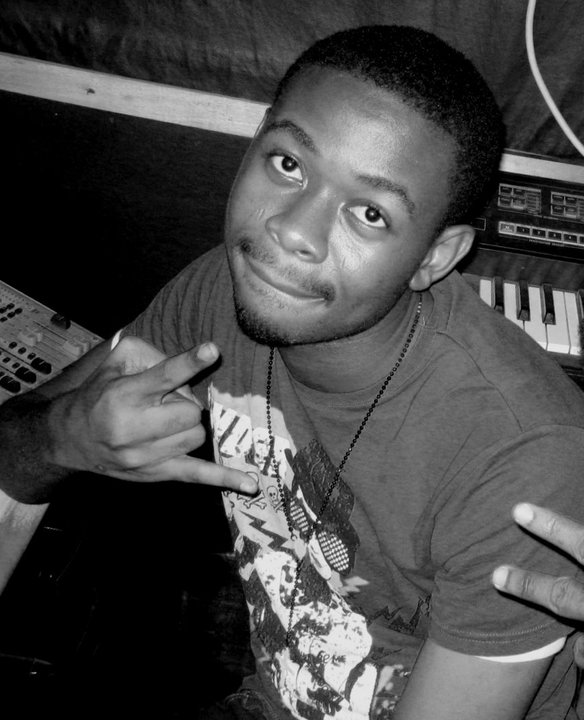 "Kondo" with DaGrin (RIP) is considered one of the BIGGEST songs in Nigeria today. Tell us about that song. How did you and Akogun perform that magic?
He told me he had a song and he wanted a fast tempo beat. He said, and I quote: " not koloba ooo!" So, he gave me an idea of the drums he wanted. If you listen properly, the beat switched in the third verse. That drum style in the third verse was his idea, and that was how the whole song was supposed to sound like. But when he sang the chorus it sounded absurd. I was like WTF?? But when I put the drums together, it made sense. So, I quickly built up the melody and I later changed the drums of the first and second verse to sound more in tune wit "Naija." At first, lots of people didn't like the song when it was done 'cause they were not used to hearing Dagrin on a 120 bpm beat!
But who in their right mind will not like that song though? That's pure madness! I loved it from the very 1st minute.
I'm telling you what it was. But now you know what it is. 🙂
DaGrin – Kondo
[audio:https://www.notjustok.com/wp-content/uploads/2009/07/Da-Grin-Kondo.mp3]
How was your relationship with DaGrin before he passed away, and how are you coping with the loss?
Truthfully, Dagrin was my friend. But after he became "big", I hardly saw him. He was always busy. We only saw at events etc. We occasionally talked on the phone or chatted on bbm (BlackBerry Messenger). His death was painful. Like I don't understand why it happened. I have beats he wanted when he was alive; beats I know only him can "Murk" *sigh.*
Everybody is riding on DaGrin's back for fame at the moment. All the tracks (or most) that Dagrin was featured on should have been kept for future purpose to keep the legacy moving. As soon as Grin died, they released "If I Die" the very next day. *smh.*
Most top producers today (both Nigeria and abroad) usually end up droppin their own singles and releasing albums. Do you have plans to make the cross-over from "Sarz the producer" to "Sarz the artiste"?
Well, if you consider DJ Khaled and David Guetta as artistes then… yes!
What other big hits have you produced that you probably dont get enough credit for?
"I like Girls" by YQ is the most obvious one. Some people think it's Dr Frabz but I produced it.
YQ – I Like Girls
[audio:https://www.notjustok.com/wp-content/uploads/2009/10/01-I-Like-Girls.mp3]
What projects are you currently working on? And what should we expect from you in the future?
Insanity!!! I'm workin wit alot of people presently. M.I, Naeto C, eLDee, YQ, Ice Prince, DJ Neptune, Jahbless, Reminisce, Beanpole, Shank, and many more. For some reason, these are all I can think of. I'm also working on my singles… coming soon!
**SPANKING NEW**
XP – Bureau D'Mcin' (2010)
[audio:https://www.notjustok.com/wp-content/uploads/2010/06/XP-Bureau-DMcin-Sarz-Production-NJO.mp3|titles=XP – Bureau D'Mcin (Sarz Production) NJO]