notjustOk hype will feature (or may be not) the future heavy hitters in naija music. Any material featured in this category will be from unsigned or up & coming Nigerian/African, artists/rappers/producer/record label that contain nothing but promising content. There will only be a post a month in this category.
If you have or know of anyone's music that you feel is a hit or any good, please send an email to the official notjustOk email with a link to their page or where I can download the song.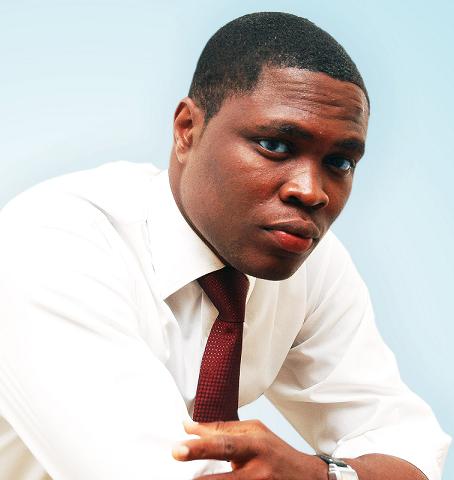 For the very first time, notjustOk.com will be featuring a Gospel artiste as its notjustOk Hype. The February Hype Artiste is none other than Nosa!
Tell me a little about yourself. Who's Nosa?
Full name, Nosa Shadrax Omoregie. Well, I'm just a regular guy in full-time ministry (not as a pastor though). I'm a graduate of Electrical/Electronics Engineering, UNIBEN. I'm the last born of my mum; from a polygamous home. Still single: not searching! 🙂 I started singing at the age of 7.
When did it dawn on you to go professional?
Well, I started writing raps 'cos i loved hip hop! I never knew I would compose my own songs. Then in 2002, I decided to give songwriting a try. I started writing choir pieces. I never thought I could write solos. So, in 2004, when I started producing, I tried writing stuff to my beats then. But I wanted to make a difference in Gospel music. I noticed that outsiders (so to speak) never related with Gospel music because it was done for the church and in "church style". I tried writing unique gospel songs in a different style; with a different approach.
My successful solo song came in 2006. First recording also done that same year. My first ever PERSONAL studio recording was with Bigfoot (of Micworx Productions) in UNIBEN in 2006. I had studio experience backing people up since 2002 (for free. I never collected a fee).
Micworx ft Nosa & Amaka  – You & I (Freestyle)
[audio:https://www.notjustok.com/wp-content/uploads/2009/12/You-and-I.mp3]
Some say you sound like Asa. Others call you the "Nigerian John Legend." Who are your musical influences?
The people who "influenced" me are rarely mentioned. I grew up listening to ALL kinds of music; Boys II Men, Fred Hammond, Commissioned, and so many others. The "Soul" side of me was deeply influenced by a woman called Kim Burrell. High-life singers have greatly influenced my sound in general too.
I understand you're currently under the Goretti Company management. How did you hook up with illbliss?
Ovie, I told you once (off the record) that I always like to remember my firsts, and I like to stick with them and grow with them rather than go for something better when I get bigger. It's just my character. So, having worked with Bigleg (Bigfoot) in Uniben and knowing he was always hungry to get better, I decided to work with him in Lagos. I met the Micworx family in January 0f 2009. IllBliss patronises them. We didn't really flow when I came. I hadn't done "Always Pray For You".
When I left for Benin after recording some songs, I got the inspiration for "Always Pray for You". So I went to Port Harcourt at the bidding of my father to record it. I did everything again because I felt really at home in that studio. (SOUNDBOX studio, PH).  When I got back to Lagos, I met Illbliss again. I did some back-up for a would-be Thouroughbred track. That got us acquainted. One day, he came into the studio with Mike (Anyasodo), winner of the MTN Project Fame Competition (Season 2). He heard "Always Pray…." and the rest is history!
Always Pray For You
[audio:https://www.notjustok.com/wp-content/uploads/2009/10/Always-Pray-For-You.mp3]
Focusing a lil on the "Always Pray For you" single, what was your inspiration behind it?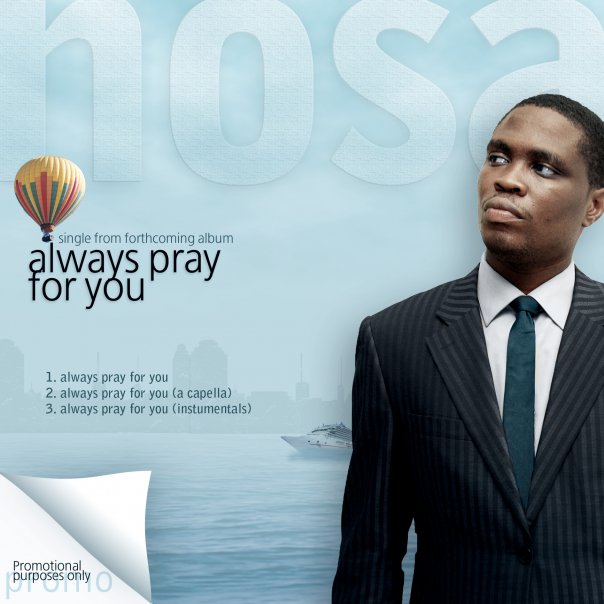 I wanted a song that could carry a rarely-addresssed emotion. The one that comes when you have to say goodbye. So, with "Always Pray for you", you can miss someone and not feel bad because you channel the emotion into praying for him/her or wishing them well. Secondly, I wanted to let people know that a gospel song is not only about praise and worship but it can also be used to address everyday life as a Christian sees it.
Are you currently signed to any record label?
No, not yet! We're about to start heavy promo though… and people are skeptical about whether Gospel will sell. I go shock them pieces!!!!
I believe you die!!!! Dwelling on that same issue, some people have suggested that singing Gospel music might reduce your chances of making it big in the mainstream industry. What are your thoughts on this?
Well… It's a matter of definition and perspective. I chose to do Gospel music on purpose. Aside from the fact that I'm a practising Christian. Look at it this way: A painter's painting reflects his imagination; a poets poems reflects his thoughts. So if I sing, it should reflect my beliefs. It should tell you my take on any issue I sing about. So I choose not to put my songs in the "Sunday box" where gospel songs are usually kept. If ONLY Christians hear it, then it's no longer Gospel.
So, I looked for the best means to get my message accross without compromising my stand or my message.
Obviously "Always Pray 4 You" is the primary single you'll be promoting. What's the next official single?
illbliss says "Vanity". Bigfoot loves "Open Doors."
♫ Vanity of vanities, chasing after the wind and nothing else!
Nothing in this world is real, they all fade away like Ice Cream melts! ♫
Vanity
[audio:https://www.notjustok.com/wp-content/uploads/2010/02/Nosa-Vanity-NJO.mp3]
Tell us about your upcoming album. Is there one in the works? If yes, what's the title and what are we to expect?
Ofcourse! It's a twelve-track album titled "OPEN DOORS". I'd call it a multi-hit 'cos there's a song for almost every category of listeners. I wouldn't like to call my album a Gospel album. It's Gospo-centric; it's got songs from a singer who is a devout Christian.
Finally, It's only right to wish you a Happy Birthday today Feb. 26th. What would you like to add? Any closing remarks?
Thank you so much! I've come to redefine things! My debut album is in the works. Expect it!
♫ God has set before me
Set before me open doors.
He's given me the key
So I don't have to knock no more ♫
Open Doors (Exclusive)
[audio:https://www.notjustok.com/wp-content/uploads/2010/02/Nosa-Open-Doors-NJO.mp3]