notjustOk hype will feature (or may be not) the future heavy hitters in naija music. Any material featured in this category will be from unsigned Nigerian/African, artists/rappers/producer/record label that contain nothing but promising content. There will only be a post a month in this category.
If you have or know of anyone's music that you feel is a hit or any good, please send an email to notjustokmusic with a link to their page or where I can download the song. ***If you can email me the song, please be sure to zip it first before sending it as an attachment***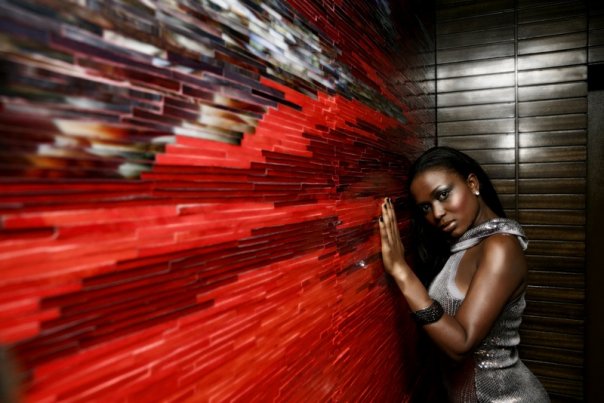 1) Lami you suddenly came out of nowhere into the naija music scene; what led you to singing, did you always know this was part of what you wanted to do?
I've been singing for over 15yrs and writing even longer. Music is part of my purpose in life so I won't say I was "led" I'd say I was called! it's a choice God already made for me 'cause I can't imagine my life or a world without music!
2) Your sound is unique for the naija music market; it appears that this is on purpose. Who are some of your musical influences and how would you describe your sound?
Well, I write with melody in my head so nothing is on purpose. I'm not focused on "trying" to sound unique. I am unique and how I communicate musically is therefore unique. You can't cheat music. Listeners know when they hear authenticity…You can't fool them. I listen to every genre as long as there's a clear & true message. I love Kim Burrel, JayZ, Kem, Babyface, Lauryn Hill, Kanye West, India Arie, Common, Yolanda Adams… My sound is first neosoul..some hiphop…some Rnb
3) Recently you dropped the 'Know' single; the response to this song was surprising; everyone that has listened loves it. How did you come up with this tune and what was the process like? [audio:https://www.notjustok.com/wp-content/uploads/2009/08/03-Know-feat.-M.I.mp3]
It's what I call my surprise blessing because it wasn't even planned. The song just happened middle of the night mixing some tracks. M.I is one of the most creative and genius minds in this universe and everything you love bout that song I credit to him. When you work with the right person, the process is seamless.
4) How has the album making process been for you, being that this is your debut album? Is it what you thought it would be?
The process of making the album "Intuition" has been most challenging yet most rewarding. I've met great people, I've been pushed, pulled and tried but because my trust is in God, it always works out. I love working on music; each producer has taught me something different.
I've learnt to celebrate my talent (Ikon); I've learnt to always strive for perfection(Cabasa); I've learnt the importance of child-like faith in God. I've learnt to push myself way beyond mediocre and always ask myself what my listeners need to hear (MI); I've learnt the beauty of simplicity (OJB); I've experienced pure humility in the company of pure genius (Jeremiah Gyang); I have a better understanding of "strength of character" (Eldee)! This album is better than I expected because its good, clean, quality music we can all relate to and not feel guilty putting on repeat. It explores life and love and is a good balance of style, genre and content.
Nutin Do You ft Niyi & Lucci
[audio:https://www.notjustok.com/wp-content/uploads/2009/05/04nutindoufeat.mp3]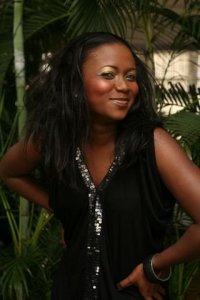 5) Who have you worked with on the album so far and what can we expect from it?
OJB, Cabasa, MI, Eldee, IKON (syndik8 records), Jeremiah Gyang. Fab album! Must get…Will be addicted to "Album of the year". It's grown, it's sexy, it's pure groove,pure swag, no fronts… just MUSIC!
6) How would you describe your experience in the naija music industry?
Been a learning curve for me but my motto in life is celebrate every achievement and possibility while being the change you expect! So, though we still have a long way to go in terms of policies and standards, we have MAD talent in this country and have come a mighty long way. If a lady such as me could (after 3 degrees and a lifetime away from Naija) decide that music will be a career, then Nigeria is doing something right! My friends in the industry make it easier to digest!
Ur Over Me
[audio:https://www.notjustok.com/wp-content/uploads/2009/08/05-Ur-Over-Me.mp3]
7) Would you like to add anything else?
I pray y'all sincerely appreciate the music & I hope to stay true to my purpose: good music, great soul, great vibe! God Bless… and pray for me when you remember! lol !!! #LIGHTUPNIGERIA!