notjustOk hype will feature (or may be not) the future heavy hitters in naija music. Any material featured in this category will be from unsigned or up and coming Nigerian/African, artists/rappers/producer/record label that contain nothing but promising content. There will only be a post a month in this category.
If you have or know of anyones music that you feel is a hit or any good, please send an email to notjustokmusic with a link to their page or where I can download the song. ***If you can email me the song, please be sure to zip it first before sending it as an attachment***
notjustOk.com recently caught up with a young & talented crooner who goes by the name, L. Here's a summary of how our conversation went down.
As you already know, Chykay brought you to my attention after emailing me your info and song. At first, I wasn't sure what to make of it… I could hear madd talent… very evident. I was simply wondering why he would send it through 'cos the singer couldn't possibly be Nigerian… or could he? Now, who is L… and what's your government name? (for those who want to pull up your criminal records …lol!)
(Laughs!) Quite a broad question no? My name is Thomas Rosiji-Griffith. Background-wise, my mother is Nigerian, my father was English. I was born in London, moved to Brazil at age 1, came back to London age 8 or 9, and moved to Nigeria at 13. I stayed there till I was 18, and then came back to London. I turn 22 this July, and have been living here ever since. That's a general overview I suppose.
Wow! you're a big traveler, aren't you? 3 different continents under your belt…
Gotta love it! I think its important to travel. More specifically, its important to understand different cultures. People can spend their whole lives in bubbles, you know, thinking that their way is the only way. Then one day, they go somewhere very different, and that bubble gets burst. it can be a shock if it happens too late down the line.
So… why L?
Honestly (laughs), one of my favourite cartoon characters. I have a complete obsession with Japanese comics. and L is the protagonist of an Anime series called "Death Note." He is some sort of genius detective, with an abnormally sweet-tooth. He's a little bit weird, to be honest. But then, those who know me really well would notice the similarities. I'm nowhere near quite as gloomy as he though. Aside from that however, I once flirted with the idea of naming myself after my home city. However, I couldn't decide whether London or Lagos was better… when I thought of L… well….you can guess the rest.
Omo, u need 2 claim Lagos o! LasGidi is d place 2 be.
I knooooow! I'm a Lagosian to the fullest.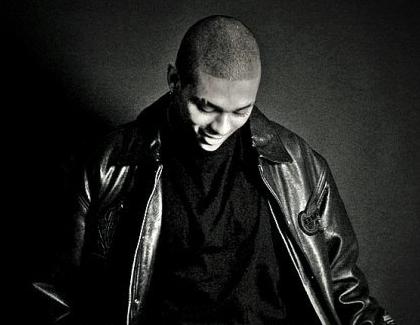 So…. u sabi speak pijin?
(Laughs!) Omo, u no say me I be naija boy! what would you think? I spent 5 years in lagos; the 5 years that count at that (13 to 18). Obviously, I sometimes find an English accent more comfortable. But in the right environment, the Ikeja comes pouring out. Had you greeted me (on the phone) with "How far now?" I would have replied "Omo i deeeey…." lol!
From the 2 songs I've heard thus far, you don't seem to have a specific genre (as cliché as that may sound). But, if u really want to define your brand, what would you call it?
Lyrical. I hold lyrics above all else. I mean, not FAR above. If a track isn't good EVERYWHERE, then I won't really rate it. But yes, I started out wanting to be a rapper you know… To me, lyrics are the 1st thing I sort out, then melodies, then flow etc etc… the genre thing is pretty simple really. I hate limitations. I LOVE rock music, I like hip hop, I like R'n'B, I like pop, I mean, as artists we learn by imitation. So I've learnt from all over.
"King" was more experimental. My mum swears it's rock, but then there's nothing acoustic whatsoever in it. We did a live version with an acoustic and an electric guitar, and it blew us all away. The thing is though, when people mix genre's too much, i think it becomes a bit boring. There won't be another song like king or My Ex for a while. I don't want to run the risk of killing a brand I feel I've created.
My Ex
[audio:https://www.notjustok.com/wp-content/uploads/2009/04/16b-my-ex-radio-version.mp3]
Have you considered recording anything "Nigerian"?
We have a song called "Lagos Town" if that answers your question. It won't be out for a while though. And to be honest, I'd love nothing more than to collaborate with Nigerian artists. There's a very different atmosphere when one's at work with one's people…
Are you a part of the Acacia movement (along with Chykay)?
Acacia is an idea I came up with when I was younger… I wanted to have a company, for records and eventually much more, and I needed a name for it. I came up with Acacia. With time, more people came into the equation. By the time Chykay joined us, he had already made a name for himself here (in London). He also had big ideas about record labels and media companies… and that fit in with us. He liked the name: ACACIA.
So, the way it stands now is this: Acacia is pretty much our collective dream.
So, basically, you're officially still unsigned…
(Laughs!) Officially, yes! We all are. But you know, if a label approached me… I wouldn't want to go unless they took the rest of the clan.
Who are the others in the "clan"?
Bibby Jones makes all our instrumentals right now. He's a sick producer, although you haven't heard that yet…I'm pretty touchy when it comes to my songs. I like to produce them myself. But he made the beats on both "KING" and "My EX." After Bibby, there's Frank. He's.. just Frank, to put it frankly… lol (sorry, couldn't help it). Big competition! Makes me raise my game constantly; slightly different style to mine, but different nonetheless.
Then there's David Johnston. David's a much more soulful guy. Annoyingly perfect! You can very easily picture him strolling into a telephone box, morphing into some Red/Blue whirlwind and then stepping out with a yellow "S" on his chest, and a random ray of sunlight behind him (that was never there before, mind you) and flying off to save Lois Lane from some alien monster or something!! lol.
He did the guitar on "My Ex." Finally, there's Dights Parkin. He's a very talented mix engineer. He's also a good producer. He mixed both "King" and "My Ex." That's basically my side of the fence.
I understand you're still in Uni. That said, you won't be releasing an album soon, will you?
Well, yes and no. There are talks of an album for our collective, preceding my solo venture. But it may take a while before you see an album by "L".
Any final words? Wetin you wan yarn give everyone reading/listening?
Lol. http://www.myspace.com/bibbyjonesbeats
😉
"I'm L… get to know me.."
~fin~
[audio:https://www.notjustok.com/wp-content/uploads/2009/04/01-king-dirty1.mp3]