notjustOk hype will feature (or may be not) the future heavy hitters in naija music. Any material featured in this category will be from unsigned Nigerian/African, artists/rappers/producer/record label that contain nothing but promising content. There will only be a post a month in this category.
If you have or know of anyone's music that you feel is a hit or any good, please send an email to the official notjustOk email with a link to their page or where I can download the song.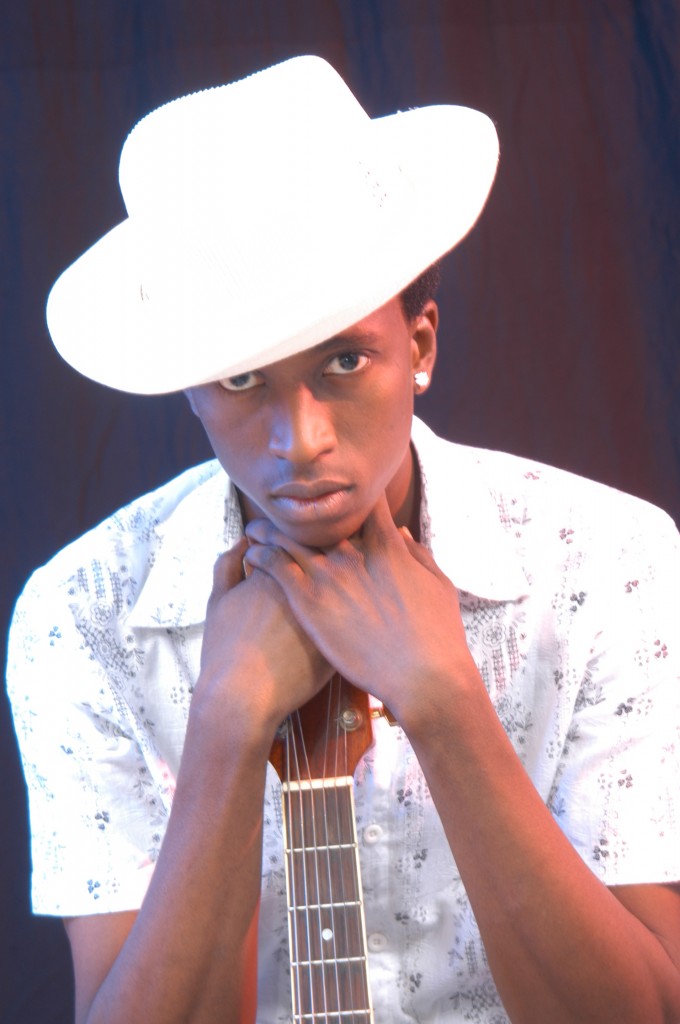 Give us a brief background about yourself and why you call yourself GT the guitarman?
Ok, umm my name is Olaolu Olugbemiro Tokunbo Akigbogun. I hail from Ogun Sate, Obafemi Owole local govt to be precise. GT is actually my initial, I was looking for something very original so I had to just use my name G for Gbemiro T for Tokunbo and the guitarman came because of…  It was my CEO (Obi Asika) that gave me the guitarman. I remember about three, four years ago I was at his office. Dare Art Alade took me to his office after I performed for Dare. He took me straight into my CEO's office and I performed for him and he asked me 'Young Man' what is your name and I said 'GT' and he was like 'GT is nice' and he added GT the Guitarman and he told me welcome to Storm. It was just that simple.
Thats interesting, So When did you begin to have the ambition to take this as a career?
I can remember, my dad used to have all those collection by Ebenezer Obe, Sunny Ade and the rest. We used to just listen to music and dance. Years later I found out that I could actually mimic the songs I heard on the radio. My sister then was a member of a chorister, she would bring songs that they were taught and we would learn it together, she would sing the treble and I would sing the alto. A lot of people thought that we would be the next Bebe and Cece Winans. Later on my sister was not so interested in music any more. I joined a lot of groups,  I joined like close to 10 groups, Ok I am trying to exaggerate but I joined a lot of groups. I made my mistakes before I finally met Omo Baba number 1, that one is a long story for another day.
I can remember when I started learning the guitar, I saw this guy, John Akanbi playing the guitar and that was the first time I had seen someone playing a guitar (in close proximity). I quickly approached, he said 'young man you need to get your guitar first and you will need to pay for tutorials'. I asked him 'how much is a guitar' and he told me that it costs N7,000 and I was like damn 7k, I could not get the money so I started saving. Momsi was looking at me, each day she would look at me and say 'whats been happening to you, you that you are LEPA before you are going skinier' I was like 'I am saving to buy a guitar' and she was like 'Ok na u sabi'. However, I continued saving but before I could even get half way someone gave me a guitar, a guy called Samuel Epeyong and till today I remember that guy and I think he is one of the reasons why people call me the guitarman and I think people need to remember that guy. I went back to John Akanbi and he said I should pay for the tutorials at the end of the day I could not get the money for tutorials. Meanwhile I would go on the internet and
Read books on the guitar on my own. So when I went back to John and showed him all the things that I had learnt he was so surprised. So he gave me more books to read and I spent a lot of time in his house learning how to play the guitar for 12 hours a day some times. Later on John gave me a guitar and then I started playing in churches…
Hussle
[audio:https://www.notjustok.com/wp-content/uploads/2009/10/Hussle.mp3]
Wow you have come a long way… paid your dues and learnt your craft. So how did you land on Storm records and how did the relationship form?
Ok 2005 was the year of my big break. I can remember in 2004 December, I told God during my last performance at a church that I needed a miracle and some how in 2005 he gave me a miracle. So in 2005 I was pasting posters for a particular Valentines day show and the people that were supposed to be on the show were Omo baba, the don a lot of comedians Mr cool, Blackface and the rest. Deep down in me while I was pasting the posters I was telling my self 'God how I wish I can be on this show' and it was my friend's brother that was organizing the program so I told him to talk to his brother to put me on the show. At the end of the day he introduced me to his brother, I performed just 2 songs and the guy put me on the show, I was so happy. The name of the guy is, (I will not like to forget him) Yakobo, he was the one that put me on my first show. I performed on the show and everyone loved, not trying to hype myself. Omo Baba number 1 met me and he gave me his card and started managing me, later on that year he took me to a night of a thousand laughs and he started taking me to a whole lot of shows. Later that year a friend of mine knocked my door and told me that he would love to introduce me to Dare Art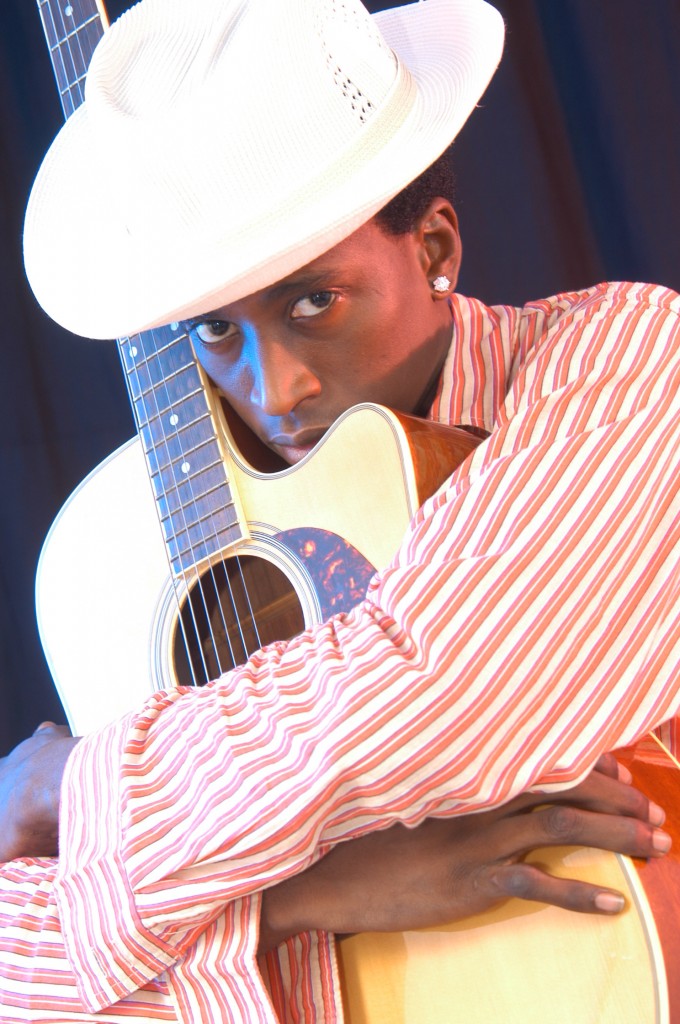 Alade, I was shocked and said 'do you know Dare Art Alade' but he was serious so I picked up my guitar and went over to Dare's house. There were loads of friends in Dare's house but Dare was upstairs sleeping so I performed for everyone for hours and they were feeling it and getting into the grove. After a while Dare came down and listened to my songs and he liked it. He told me that for the first time in his life I would be the first person that he is calling a record label on behalf of. So he called the management of Storm and hooked up a meeting with Obi Asika for me. He is one the people in my career that I will never forget including Yakobo,Omo Baba, John Akanbi and Samuel Epeyong.
I got to Obi's office and I could see the look in Obi's face, he was like 'Dare we don't want to sign any body right now we already have artistes' but dare just told Obi to listen to him sing. I only performed one song 'Dreamer' and Obi said 'Welcome to Storm'. So 2005 was a big year for me really.
So it was not overnight success basically
Yeh it was not an overnight success there were times that I would go for performances like far away in Ikeja or V.I from Festac where I used to stay and there will be nothing or no money to transport myself back home and I would have to stay from like 2pm until I could get a bus. For me that was crazy me and my guitar I have trecked from around 3am…
(Laughs) You and your guitar looking for transport. So GT How does it feel being the only R&B act on a machine like storm records?
I don't think I sing R&B, the kind of music I do is a fusion of rock, soul and African rhythm. These days I try to add a little bit of hip hop.
So you rap now?
You want me to rap for you?
No you don't have to
'Now that you know that I am the king of one republic/let it be between us don't say in public/I'm the …./never remain your same guitarman' you hear it on the album when it drops
Speaking of the album when is it dropping?
No matter how many times that I tell you that the album is coming out, its still about Obi saying it is coming out now, but really there is no pressure the album is ready and ready for release. We have given so many dates and I actually spoke with Obi yesterday and I told him "Obi people are going to be expecting this album today because today was supposed to be the day for the launch. So I told him, Obi what am I supposed to tell these people now" Obi was like 'tell them the album is coming out and its ready, there is no need to be under any pressure, its coming out and you guys should expect 2 videos in the next 30 days' It will be an album that will change the music industry and if you listen to the songs I have got on it, you will agree with me. So the album drops soon, soon as in soon. I just spoke with the guy who made album cover and the cover is ready; all we need to do is just print.
[audio:https://www.notjustok.com/audio/Osima_Gbomi.mp3]
The first single Oshima Gbomi is a wonderful track, when is the video coming out?
Oshima Gbomi is not my first single. See I have never released an album so basically 'Dreamer' is going to be on the album along with 'Truly' plus other previously released songs. Let me brief you a little bit, say 3 years ago I recorded 7 songs in 4 days, I was so hot.
Thats wassup 7 songs in 4 days?
Yes I don't think I can do it again though. I recorded 'Dreamer', 'Truly', 'I don't wanna', 'Na you' and some other tracks.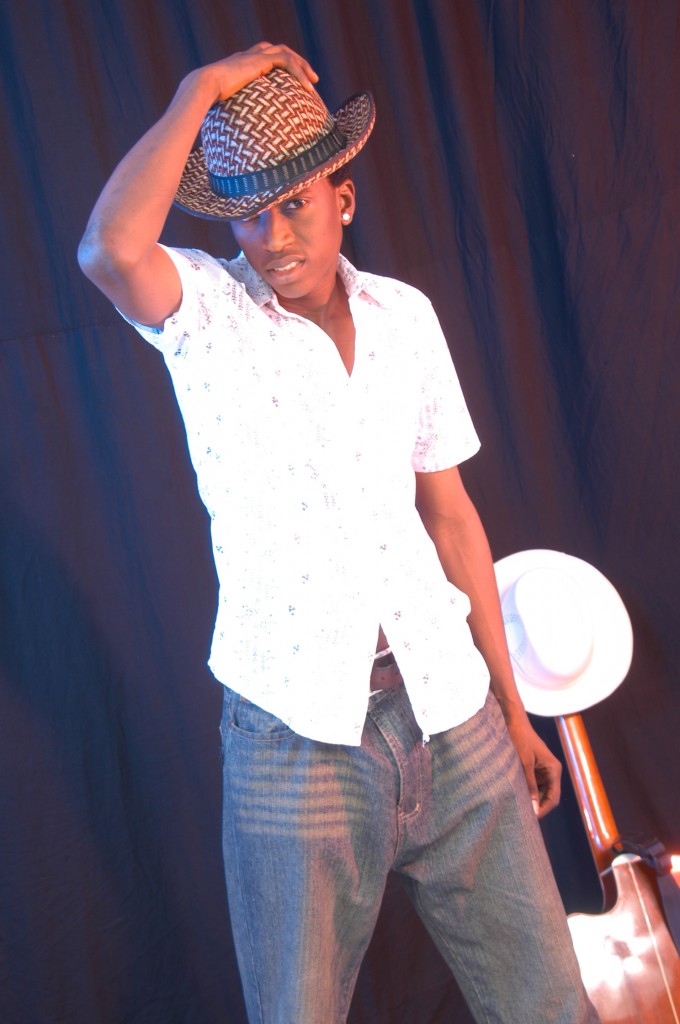 How many tracks on the album?
There are 13 tracks on the album. Late last year I met my new producer DMM (Remi) and I heard some of the songs he did for my friends. So I told him guy you need to work with me and if Storm likes your production I'll tell them to pay you and he agreed. He actually did Oshima Gbomi for free and Storm heard it, liked it and payed for Oshima Gbomi. It was just crazy, I think it was just divine meeting Remi, I think he is one the most creative producers. I actually had to re-record 'Truly', I could not do 'I don't wanna' again because Naeto C was not around. I actually worked with Kehind Dacosta Lawrence on 'Just Anything' which is the only song I did not write on the album. I also worked with Sauce Kid (Oluasaucekidbaba is bad) that guy shocked me really, he did justice to the song
Wetin U Say ft SauceKid
[audio:https://www.notjustok.com/wp-content/uploads/2009/10/Wetin-U-Say-master.mp3]
So what video is coming out next?
We shot Oshima Gbomi and it should be out soon. We have plans on shooting other videos, but we are kind of confused several people like different songs. There are too many good songs like 'Believe' which is Obi's favorite, there is 'Waiting' there is 'Wettin u say' another called 'Maga'.
Too many good songs so any last words?
The album comes out in a few days and really I am sorry the album did not come out when you expected it. Sorry we did not rush and I am happy that it actually took this long. My band is ready to go, we are fully rehearsed, we do weddings and everything.
How can you be reached for shows and bookings?
Call my management Tola Odunsi 0068950032