notjustOk hype will feature (or may be not) the future heavy hitters in naija music. Any material featured in this category will be from unsigned or up & coming Nigerian/African, artists/rappers/producer/record label that contain nothing but promising content. There will only be a post a month in this category.
If you have or know of anyone's music that you feel is a hit or any good, please send an email to the official notjustOk email with a link to their page or where I can download the song.
Baby I Got It
[audio:https://www.notjustok.com/wp-content/uploads/2010/03/Femi-Adeyinka-ft-EeDris-Baby-I-Got-It-NJO.mp3]
I read your Bio and it mentioned that you found your singing talent after you were 11 yrs old when you moved to the states. What event pointed you to the fact that you could sing?
I didn't get into singing until high school. I did a talent show and one of my teachers pulled me to the side and told me that I was good and I didn't start taking it seriously until my early years in college after I graduated from high school.
Wow! So it might have taken you longer if you were in Nigeria to notice your singing ability. What kind of things did you participate in to hone your singing skills during high school and college?
I don't know. I believe all things happen for a reason and I was meant to be at the stage to be exposed… I feel. I participated in talent shows, plays, and from there I was in a group called 4thcoming in college which then toured the New England area in the states. Just had a flash back fun times man. LOL…
Album Leak – LETS DANCE
[audio:https://www.notjustok.com/wp-content/uploads/2010/09/11-LETS-DANCE.mp3]
Tell me about 4thcoming how long were you guys a group and what kind of music did you do? Above all how was the experience?
Those were fun times we were together for like 2 to 3 years. The genre was RnB and it was a blast. Unfortunately all good things come to an end, but over all I would do it again. I could go on for days with stories; had to make it short and to the point great guys they were and still fam to me.
I can imagine, did you form the group in college or highschool?
College
O ok. Nice! So you went solo after that?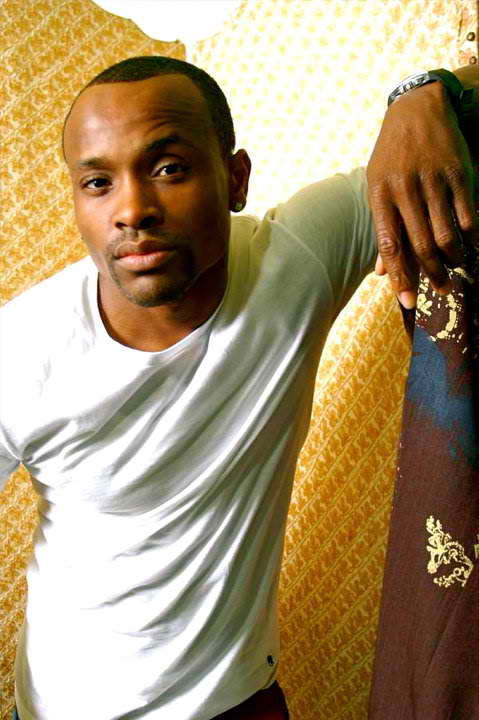 I went as duo after that then solo
How long did the duo last?
About a year and a half. When 4thcoming ended, myself and Monti from the group decided to keep us going because we didn't want it to stop so we formed FM. We took the first letters of our names
O I see. So after you went solo, what were your plans musically? Did you initially look to the Nigerian market or the USA market?
For me I just wanted to sing because it's what I love to do. I didn't kick of my solo career of right away I took a break. I had to, good things end and in the states u got to pay the bills u know. It's my cousins that got me into the solo thing my cousins Jide, Kola, Bayo and a very close family friend Lekan. That's how Femi really got started and we wanted the USA market but they gave me the idea of the Nigerian market even years back before I came into the 9ja scene
You were blessed, you had encouraging people around you, from you teacher to your family. How many years back?
Yes I am blessed and I don't forget it for nothing. About 5 to 6 years back
Wow! You've been on the grind for a minute. When we got wind of you in 2009 you were not signed to a particular label and then later in 2010 we heard u got signed to kennis music.So please explain how that happened?
Wow this could take a while I'll make it short without missing much. Lol! My cousin Jide who's like my brother moved back to Naija and he's been telling me to come back home he played my music to my big brother, Gbenga Adeyinka, 1st CFR the comedian. He heard my stuff and told me to come back home also. They just had to convince one more man, my pops who wasn't really keen on me doing music. He didn't know how good I was and he said sure and he's been my biggest support since. So I came into 9ja to visit my family because I had been gone to long. I came to Nigeria with an open mind.
[youtube]http://www.youtube.com/watch?v=YfRnZI-O7GQ&feature=player_embedded[/youtube]
O ok
Met with my big brother and played him my songs which I came down with and he loved them. He then had me meet some of his friends who are movers, shakers and heavyweights in the Nigerian music industry. Said I had the voice and all that but I was to foreign, he advised me to not lose me but add a few Naija flavor. My bro also felt that Kennis Music is the label that knows exactly what to do for someone like me. I met with Kennis music and we both had the same vision and it was done. What really sealed it for me was the single I thought would be my first single from Kennis was a song I did with Ego (I call her the Diva) Ma pa mi because it has my native tongue yoruba and it wasn't, instead it was 'Never felt a love'; the one I did in the states before I came to Nigeria which showed me that they wanted me as I am and nothing less
Never Felt a Love
[audio:https://www.notjustok.com/wp-content/uploads/2010/09/Femi-Never-Felt-Love-Like-This.mp3]
That must have felt good. So how has it been so far since you moved back to Nigeria? How do you feel about the reaction to your music?
It feels great. It's been a blessing from the moment I arrived till present day. To seeing my family, being signed, dropping two singles, two videos and getting nominated for a few awards without an album out if that's not blessings I don't know what is. Lol! And the very big surprise is how my music is being embraced, it feels good.
It must feel very gratifying. Speaking of your album, when is it set to drop?
The album is set to drop next month which is October of this year, 2010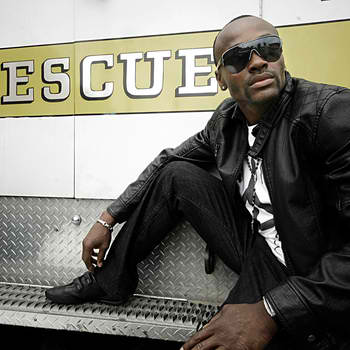 How many tracks and who were some of the folks you worked with on the album; production and feature wise?
Still in the kitchen putting the icing on the cake. The album could have 14 tracks and there are many songs to pick from. Production on the album are by my fam in that states Surefire Music Group, and my Naija fam Sunny aka the MasterKraft. Wole Oni and Jaysleek. The features? I'll let you find out when the album drops.  Lol!!!
WHAT AM I GONNA DO
[audio:https://www.notjustok.com/wp-content/uploads/2010/09/12-WHAT-AM-I-GONNA-DO.mp3]
Thats a good problem. Lol!
Lol yes it is
Earlier you mentioned that you and Kennis music had the same vision for your music. What is your vision for your career; where do you want to go with it?
To be an international Musician.
Lovely!
God has brought me home to build it from the ground up.
I noticed you were at the Carnival concert in the UK a few weeks back with the Kennis family. how was that experience?
The concert was great man. So much love in London and can't wait to go back. Naija is world-wide.
Forgot to ask you, do you speak Yoruba or any naija languages?
I speak Yoruba and understand it a bit
Would you like to add anything else that you feel needs to be mentioned?
I want to just say a big thank you to everyone for their love and support. To notjustok.com for giving me love before I even got signed.