notjustOk hype will feature the future potential heavy hitters in Naija music. Any material featured in this category will be from an unsigned OR up & coming Nigerian/African artiste/producer/record label that boasts of nothing but promising content. There will only be ONE post a month in this category.
If you have or know of anyone's music that you feel is a hit or any good, please send an email to the official notjustOk email (music-at-notjustok.com) with a link to their page or where we can download the song. BETTERYET, send in the artiste's song(s) as mp3 attachments along with a brief info/bio and a picture/artwork.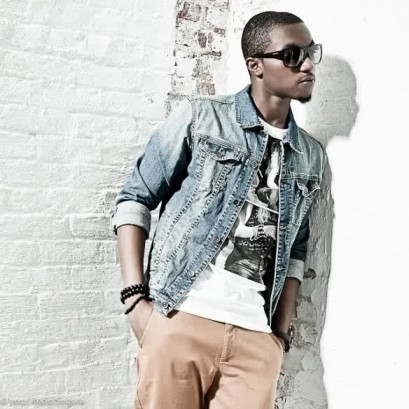 Ayo Jay. The first time most people heard you on a track was on Cap B's She Like it Track, but before I come to that when did you actually start singing?
I always knew I had a good singing voice at age 11 or 12. But I never considered music as a career option until I was age 20. So I pretty much started recording at age 20.
Wow! Yup only a few years ago bro. If you think back, can you analyze why you didnt consider it as a career option?
My parents. They place a premium on completing university and working a white collar job. I didn't think they would welcome the idea of their son being a musician, but so far, my mum has been extremely supportive. My dad is unaware that I sing though. I want him to see me on TV first 🙂
CapB – She Like It ft. Ayo Jay
[audio:https://www.notjustok.com/wp-content/uploads/2011/10/Ayo-Jay-SHE-LIKE-IT.mp3|titles=Ayo Jay SHE LIKE IT]
Hahaha. So how did you find out that you had a good singing voice?
When I was 12, I used to sing all over the place for fun. Most people who heard me told me I had a unique voice, and that I should keep singing and try to improve. So yeah, that's pretty much how I realized I could sing.
So you never even attempted singing in the choir (thats me assuming your christiam), like most stories I hear?
Not at all. Although I was forced to sing at a church concert once. Was not a very good experience. I am a shy person, which is another reason why I didn't want to become a musician, but I am beginning to overcome the shyness and stage fright.
O ok. that makes sense. So now fast forward to 20, you are interested in recording. What triggered it?
I started listening to a lot of Nigerian song especially songs by Wande Coal. I used to sing along and even harmonize to a lot of songs. As time went on, I found myself coming up with a handful of choruses, which I recorded on my phone. I sent them to a few people and I got a lot of positive feedback. So I decided to look for producers who could turn the little I had into real songs. Thats how it all started.
So was your feature with CapB your first studio record?
Yes.
So how did that feature come about?
I went to a producer-friend's studio he played me a beat on which I did a little freestyle, just to warm up my vocals a bit, but then I had to leave the studio due to an emergency. I believe Cap B came to the same studio shortly after I left. He had the She like it instrumental for a little while and was in the process of looking for a singer to create a chorus for him. He heard the freestyle and was convinced that I was the one he'd been looking for. He got my contact information from my friend, sent me the instrumentals, and I did my thing.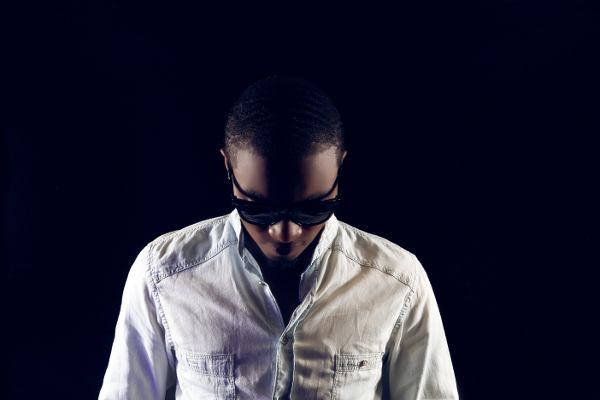 From my end, it appears that most people paid more attention to you on that feature when the visuals came out. How would you say the respopnse has beeen?
Yeah I noticed that too. I am guessing people were interested in seeing the face behind the voice. People recognize me when they see me at events/parties and they always have kinds words for me. So yeah I am very pleased with the response so far. Its been very positive and encouraging.


Your in university now right? What are you studying?
Yes I am. I am studing Finance and Investment. I expect to graduate in May 2013.
Nice! And I am sensing you will the focus alot more time on music after that.
Definitely. Although I am a pretty good student, I think music is my future. Each day, I fall more and more in love with Nigerian music especially; and I am confident that I have a huge role to play in the Nigerian music industry in the near future.
So since the buzz started have you been approached by any labels?
Yes I've been appoached by several labels and also investors who are willing to invest in my talent. I am still in school until May so I am in no real hurry to sign to any labels yet. I'm weighing all the offers I am getting, and when the time is right, I'll choose the right label.
lol! thats a good problem to have
Yes ooo. We thank God.
So what is your full name forgot to ask that up front.
Ayoola Ogundeyi Jr.
Who were some of the folks in music that inspired you (in and outside Nigeria)?
In Nigeria: Wande Coal, 2face Idibia, Eldee, D'banj, and Wizkid. Abroad: Nelly, Eminem, Akon, Popcaan, Vybez Kartel, and Lil Wayne, to name a few.
Ayo Jay – Sisi Nene by WizKid (FreeStyle)
[audio:https://www.notjustok.com/wp-content/uploads/2012/04/Ayo-Jay-Sisi-Nene-Remix.mp3|titles=Ayo Jay -Sisi Nene Remix]
Nice! wide range. Where would you place your style music genre wise
I think my style is a combination of Afropop/Afrobeats and Dancehall.
But I dont think my music is limited to those genres. I'm versatile. On some days, when I am feeling very happy, I can even rap lol
Lol@ rap, but I wouldn't be surprised if you did have some mean barz. So when are your fans going to hear new material from Ayo Jay. Is there an album or mixtape in the works?
You'll see for yourself very soon 🙂 I am currently working on my mixtape. Its titled Boy Wonder- The Mixtape Vol 1. I am releasing 2 singles off the mixtape anytime from now, and then another 1 or 2 in November. The full mixtape should be ready in the first quarter of 2013.
Perfect! Any hints on the single titles?
Dont Say That is the name of the first single.
Ayo Jay – Don't Say That
[audio: https://www.notjustok.com/wp-content/uploads/2012/10/Ayo-Jay-Dont-Say-That.mp3]
Anything else you want to add that I have not mentioned?
Nothing really. I'll just let my songs do the talking.
Perfect! So how can folks reach you on twitter and FB?
They can follow me on twitter @IamAyoJay and on Facebook