notjustOk hype will feature (or may be not) the future heavy hitters in naija music. Any material featured in this category will be from unsigned or up & coming Nigerian/African, artists/rappers/producer/record label that
contain nothing but promising content. There will only be a post a month in this category.
If you have or know of anyone's music that you feel is a hit or any good, please send an email to the official notjustOk email with a link to their page or where I can download the song.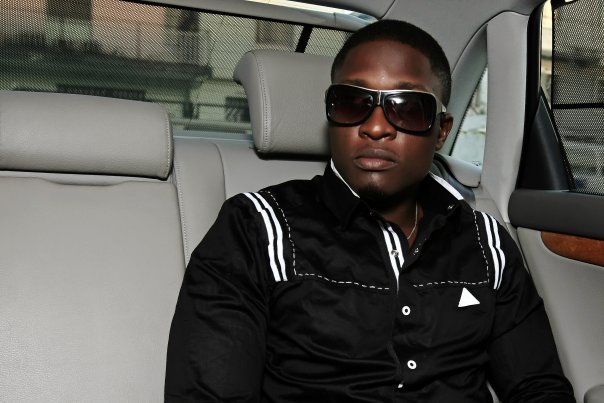 We first introduced Ajuju on notjustOk when he dropped his singles "No 1 Fan" and "More" which caught a lot of ears including mine. He recently dropped his album and has released several certified hits such as "Fall In Love" and "Pass Me the Mic" ft Jesse Jagz. Ladies and gentlemen I present to you the notjustOk Hype for May 2010, Ajuju!
Egbuna Oge (Valentine)
[audio:https://www.notjustok.com/wp-content/uploads/2010/05/08-Ebgbuna-Oge-Valentine.mp3|titles=08 Ebgbuna Oge (Valentine)]
So Ajuju lets go back; when did you realize that you wanted to sing?
Well, interest first and love for music generally. The love for music now brought about me getting into it. I think influences as well, a lot of influence from family, the church and society.  In addition, inner searching, you know when you ask yourself "What Am I good at", "What can I do being happy and also have a future doing that thing", so I thought of everything. I was like "look music has to be it for me". So that was it for me, that was like the top process many years ago.
When you say many years, like at what age?
If I am talking professionally, I will say like  8 years ago, but if I'm talking about the love of singing, I will say from age 9 'cause I was in Children's choir in church. You know how it is, its like from primary school to secondary school, so I was in Children's choir and then I moved to adult choir. I was in adult choir until I felt like "this choir matter"(dan tire me) you understand. Because when you are in the university, for you to get to school, rush to church and do all sorts of things (was too much). It was just a progressive path, like you are going from one level to the next. So thats how I got my formative years in music

So after getting that interest in music for all those years, what triggered you to take it professionally?
What actually triggered it and got me convicnced was when I looked into what we had in the market and I looked into the people that were singing professionally. I was like "yeah, these guys they sing but when I try what they try, I do it better… so what's the big deal.. I can do this thing." So that was really the first compelling force for me and I had to do a lot of research to find out how these people do these things,how these things eventually get to happen, the kind of people behind these things happening. You know, people in the background, people doing poduction and all. Then I was like "Ok I think I know a few of these things… I think I can do it", that's what I told myself. So at this point I'm convinced that it had already happened.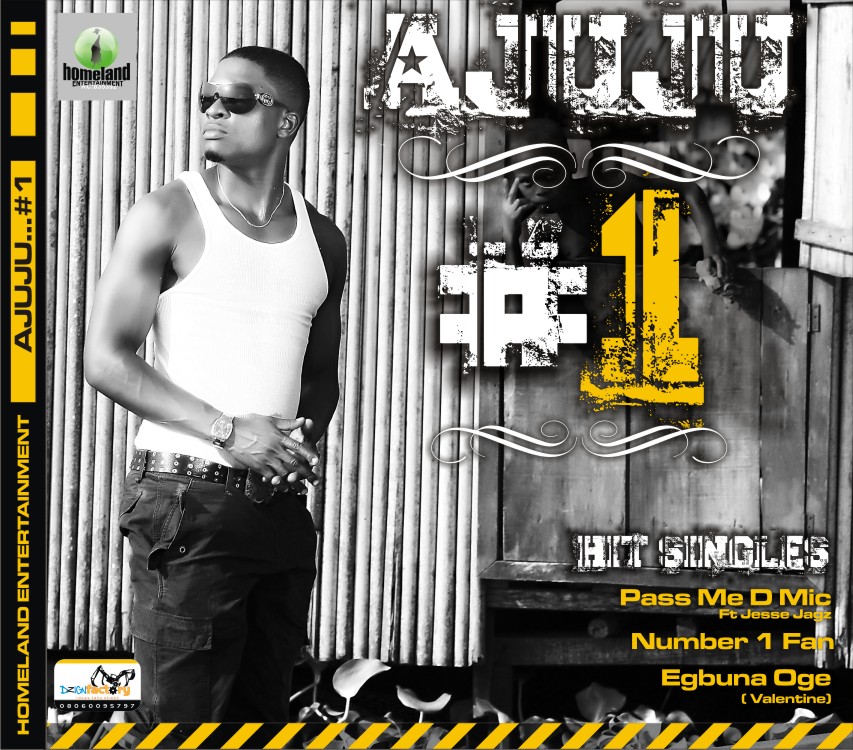 So as soon as you found out, how old were you then?
I was 19 at the time, but wanting to do music full time was a big problem because I had my parents telling me that I couldn't do it and what I actually wanted to do was leave the country to do music abroad. I felt "O I am international" what I have is not what these people were doing. I was fighting to leave the country, but then my parents did not want me to leave the country because they said I was going to do drugs, I'd probably end up in jail. They felt like they would have to travel all the way from Nigeria to come and bail me out which would have been double trouble. They told me to go to school, which did not work out because I dropped out in 100 level. Eventually, I started getting confident with what I could do in Nigeria, not having to leave the country at all. So while I was going to school and trying to music, concentration now became a big problem and I had to choose between music and school; especially when you are writing your songs yourself, what time then do you have to read. So I had to just choose and I dropped out of school in 2002.

(Laugh) so when you broke the news to your parents, what did they say?
(Laughs) You see my parents, my dad is like the most intelligent man, he is an engineer and my mother she is a medical practioner; she studied in Germany and my father worked in Mobil. These are people that just feel like there is a future in being either a Dr, Lawyer or something professional that they know. So when they discovered that look "na drop out level o", family meetings and prayer sessions were being held. They felt like I had lost my mind, but then I felt like "I know what I see".. My father was devastated, he always wanted me to be doctor. My mother has a singing talent too, so sometimes she feels me, she used to tell me to try and join music with school, but I told her that it was not easy and I planned to make money off the music and I told her that I had to put everything I had into it.
But now my father wants everyone to rejoice. The day I brought a song to him, I think he came to visit and said that he knows that I sing, but he has not heard anything that I had done and I played him a track. After listening, he called everyone asking people to praise God that he wants to rejoice. So that day was a very great day for me, because my father does not dance or sing. He is a serious man, an academic; he does not have a sociall life, so him being impressed by the song validated me and it encouraged me that I could impress Nigeria as an artiste.

What is your government name?
Actually folks call me Ajuju so I decided to make it my statement, but my real name is Ojeah Anthony
No 1 Fan
[audio:https://www.notjustok.com/wp-content/uploads/2010/05/No.-1-fan2.mp3|titles=No.-1-fan2]
So you started with the journey and you started recording songs and now an album. What I have noticed is that your style is different and you add certain elements in your music, but its unique to you. So I wonder who are some of your influences and how did you get the style you have?
Influences first, I listened to a lot of rock, pop, regae, a lot of Jazz and alternative rock… a lot as in alot. The problem is the way I listened, I had to listen to it until it became a part of me. So when I listened to rock, I listened to rock until I felt like I was a rock star. When hen it was regae, I listened to Bob Marley, Majeck Fasheck, when I listened to them it was like wow, I listened to Lucky Dube. Then when I listened to Boyz 2 Mem, it was Boyz 2 Men and then when I listened to rap, it was rap; Snoop, Dre everybody the whole 'P' to hardcore. And ofcourse I had influences from my elder brothers who were hiphop heads.
So I listened to everything and when I decided to start writing I thought of a 'Smoothie', when you want to make a smoothie you add all sorts of fruits, the more the better. So instead of having to do just hiphop, I will do hiphop and add regae to it or I will do hiphop and add alternative or do regae and add tribal music to it and when it comes out you don't know where to place it. That is what I want to do to people and that is what I think I am doing right now, because when you listen you are like "what does this guy sing" I don't want to say, "O I sing R&B"… but if I want to sing straight R&B I can do it, R&B that I listened to in my formative years so they all just became a part of me. Up until now, that is how I listen to those things. Those were my influences and that is how I came about my style.
Fall In Love – Produced by Dr. Frabz
[audio:https://www.notjustok.com/wp-content/uploads/2010/03/Ajuju-Fall-In-Love-NJO.mp3|titles=Ajuju – Fall In Love (NJO)]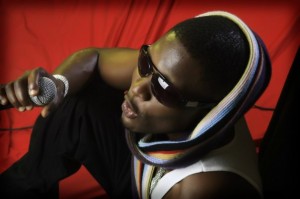 Nice, so you were a student and immersed yourself in all the major genres of music. You lived, ate and drank these things everyday and it became a part of you like second nature?
Exactly
So the album, I noticed you have about 21 songs on here. Those are a lot of tracks for a debut album, how long did it take you to complete the album?
I think the oldest song on that album should be Okokoko, which I recorded about 5 years. So I have been working on the album for 6 years.

Wow, why did it take that long?
There were a lot of things, first of all I wanted to make a legendary album so I was under the belief that it was never perfect. At one point I had recorded about 21 songs, I picked Okokoko and threw away the rest. After 2 years I threw away more songs and continued recording. So after a few more years, people started telling me. "why dont you just drop the album and let's hear word". So in 2009, I decided to just look and check what was going on in Nigeria music wise and it took me about  4 months to get it all wrapped up. I dropped it in Nov of 2009, but a lot of things happened that delayed the circulation. It delayed but it didn't stop anything from happening; things happened faster than I thought afterwards

So are you signed to a label?
Yes Homeland entertainment. Roll-A-Dice/Roll-A-Vision is our management Internationally and online

What has been the response on ground to the album?
Very encouraging, but I personally felt like I did not do a perfect job. However, several people feel like I have too many good songs on the album and felt like I should have saved some tracks for my next album.

Any new videos coming up?
Yes, actually we have the "Fall in love" video and "Pass Me the Mic" video. Right after that we will decide what other videos, I am thinking about doing the one with Dagrin called Fi Mi Le Jo, but first people should check for "Fall In Love"
Fall in love
[youtube]http://www.youtube.com/watch?v=BPxVWczhbgA[/youtube]

Pass Me the Mic
[youtube]http://www.youtube.com/watch?v=FWqkapv4Ipc[/youtube]

I see some features on your album,Jesse Jagz, Waje, Shank and a few other people. How easy was it to get these guys on there?
It wasn't easy because these are people that have paid dues and are very busy. I believe it was the grace of God. As a matter of fact, I remember trying to get Shank to do 'Brain Touch', I was with Dr Frabz. When you go to Dr Frabz house, you will see people lining up with their money for Dr Frabz to produce their songs and he refuses because he has so much to do. So it wasnt easy getting to Dr Frabz and after that you now ask a Dr Frabz that you want Shank on the song? I had to go with Dr Frabz to Shank's house to pick him up which took me 2 days to get him to the studio, beause you will go today and he will tell you he lost his voice or that he is tired, so we finally got him into the studio and the song got done. Imagine, then I dont even have to mention how I got Jesse Jagz or Waje. Enough stories.
Brain Touch ft Shank (Snippet)
[audio:https://www.notjustok.com/wp-content/uploads/2010/05/brainTouch_Snippet.mp3|titles=brainTouch_Snippet]

So where is Ajuju Headed?
I have my eye on anything beyond the grammys. I don't know what it is, but whatever it is after the grammys is what I am looking towards.