Ajebo Hustlers Unveil Title and Release Date For Debut Album | SEE DETAILS
Nigerian afro hip-hop duo, Ajebo Hustlers have unveiled the title and the date of release for their much-anticipated debut album, titled 'Kpos Lifestyle Vol. 1".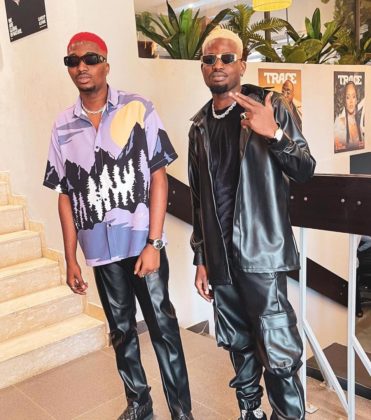 The duo unveiled the details via their Instagram page on Monday, the 12th of July 2021. Ajebo Hustlers dropped a teaser video for the album, announcing the title and date for their debut album in the process. They appreciated all their fans for sticking with them through the times and announced that their very first album titled 'Kpos Lifestyle Vol. 1" will be released on the 23rd of July 2021. In their words;
We appreciate you guys for rocking with us up until this point. The wait is finally over.
Our debut album 'KPOS LIFESTYLE Vol. 1' out 23rd July 2021…. 🙏🏾❤️
View this post on Instagram
READ ALSO: Ajebo Hustlers & Omah Lay unlock new single, 'Pronto'
The Ajebo Hustlers duo have been on a fast rise since last year, and their fans have expected the title for their album since early this year. Their hit single, 'Barawo' and the remix with Davido was arguably the theme song for last year's End Sars protests in Nigeria. They also dropped the mid-tempo sweetness titled 'Symbiosis' with Nissi. And they teamed up with fellow southern export, Omah Lay on the chart-blazing 'Pronto'.
They have not dropped the tracklist, so we're unsure if any of the previously released tracks will make the final cut. However, from what we've heard so far, we can be sure that the duo of Knowledge and Piego are definitely the real deal.