Xpee Unveils New EP Titled 'Based on The Matter' | LISTEN
Nigerian singer, Xpee has unveiled a new EP titled Based On The Matter (BOTM), a 6-track project which features the likes of Alagbe and Mr Gbafun.
Xpee who has been on the music scene for a while has returned with a new EP titled Based On The Matter (BOTM) which contains 6 tracks. The EP was released on Tuesday, the 14th of December 2021.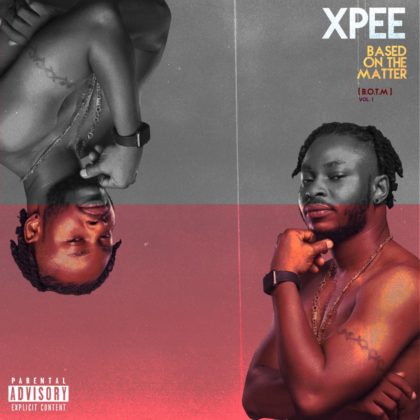 On the BOTM EP, Xpee showcases an impressive lineup. He calls on fresh new talent on this classic project. Imu kumu oscillates between bounce and punch-line mastery. The politically influenced afro-fusion track Otidogun and the track Sanni, also indirectly reminds his kinsmen of their reality. He switches the mood with the lady's favorites, Ghetto Luv & Kemute.  Alubarika, being sung all the way through, is also a great song.
READ ALSO: Xpee Delivers Conscious AfroFusion Medley With 'Otidogun'
LISTEN TO BOTM BELOW:
Get updates as they drop via Twitter and Facebook