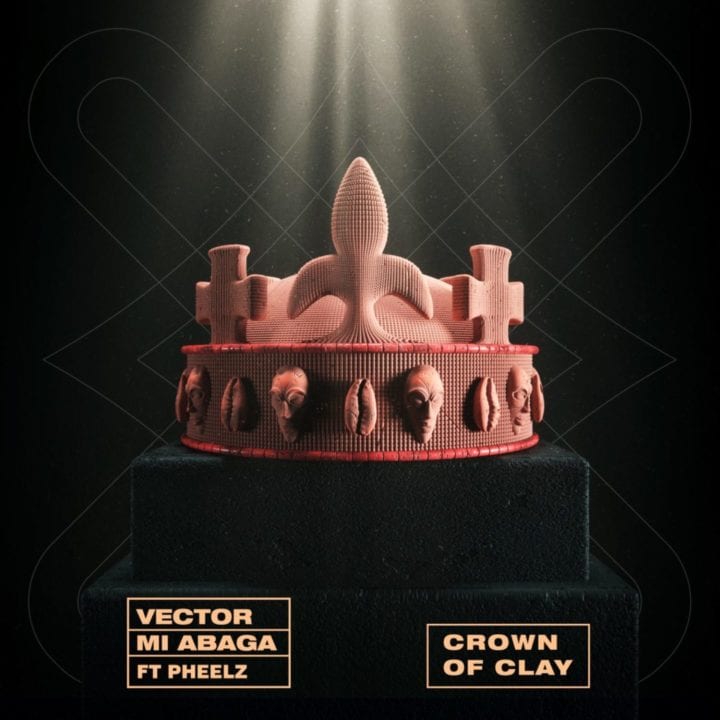 Nigerian veteran rappers, Vector and M.I Abaga come together, alongside high-profile beatmaker Pheelz, to enlighten us about the essence of being black/African, in a new single titled, "Crown of Clay."
Artiste Name: Vector
Song Title: Crown of Clay
Featuring: M.I Abaga, Pheelz
Produced by: Pheelz
Genre: Hip-Hop
Country: Nigeria
Year: 2021
It will be forever engraved in the history of African Hip-Hop as Nigeria's finest rappers, Vector and M.I Abaga unite in a new single dubbed, "Crown of Clay."
RELATED: Vector feat. Goodgirl LA - Early Momo
They collaborated on the landmark 2020 Hennessy Artistry and headlined the monumental three-part series tagged, The Conversation. Now they will also collaborate for the 2020 Hennessy VS Class and more. But more importantly, something that couldn't happen during the impressive 'King Kong (Remix)' run nor during the Choc Boiz run has finally happened. The song is empowering the black race to go back to its true essence of nature; with reference to a crown made out of clay.
Furthermore, high-profile music producer cum singer, Pheelz was present on the record too, he produced the joint and also created the catchy hook.
Listen below and share your thoughts.