Michael Jackson Lyrics
Read the official lyrics to Starlight by the late Michael Jackson, "Starlight" is a demo of one of Michael's most iconic songs, "Thriller." Starlight, posthumously released on November 18, 2022, was produced by Quincy Jones.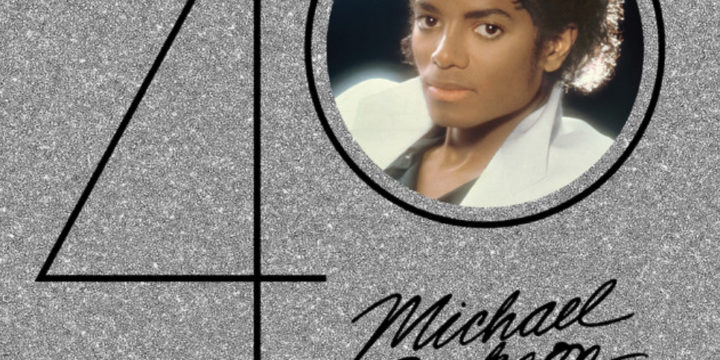 Michael Jackson - Starlight Lyrics
Verse 1
There's indication
That someone else is standing on the ground
Across the nation
There's always people trying to pull you down
Now is the time
For us to spend this evening close together
Deep in the night
We're holding on to someone else's dream
Girl, can't you see?
Chorus
We need some starlight, starlight sun
There ain't no second chance
We got to make it while we can
You'll need the starlight, some starlight sun
I need you by my side you give me
Starlight, starlight, starlight, yeah
Verse 2
They're out to get you
There ain't no issue, you're acting like a fool
Love can possess you
And make you see that heart is gonna move
High in the night
This magic's gonna keep us close together, yeah
We'll start to fly
'Cause this is the beginning of your life
Baby, tonight
Chorus 2
Give me some starlight, starlight sun
With this, the only chance
We've got to make it while we can
You'll need the starlight, starlight sun
I need you by my side so give me
Starlight, starlight, starlight
Bridge
Light up the world, let the love start take charge of this masquerade
Take your delivery and show me that this is no lie
Give me your starlight tonight
Verse 1 Again
There's indication
That someone else is standing on the ground
Across the nation
There's always people trying to pull you down
Now is the time
For us to spend this evening close together
Deep in the night
We're holding on to someone else's dream
Girl, can't you see
Chorus
We need some starlight, starlight sun
There ain't no second chance
We've got to make it while we can
You'll need the starlight, starlight sun
I need you by my side so give me
Starlight, starlight
Starlight, starlight sun
There ain't no second chance
We've got to make it while we can
You'll need the starlight, starlight sun
I need you by my side so give me
Starlight, starlight
Starlight, starlight sun
There ain't no second chance
We've got to make it while we can
You'll need the starlight, starlight sun
I need you by my side so give me
Starlight, starlight, starlight
Outro
Give me, give me that sun
Give me, give me that sun
Give me, give me that sun, ooh yeah
Give me, give me that sun, ooh babe
Give me, give me that sun, we can't be together
Give me, give me that sun, starlight sun
Give me, give me that sun
Give me, give me that sun, ooh babe
Starlight (starlight)
Starlight (starlight)
Starlight (starlight)
Starlight (starlight)
Starlight
Starlight
Starlight
Read Other Latest Music Lyrics Here
Get Fresh updates as they drop via Twitter and Facebook